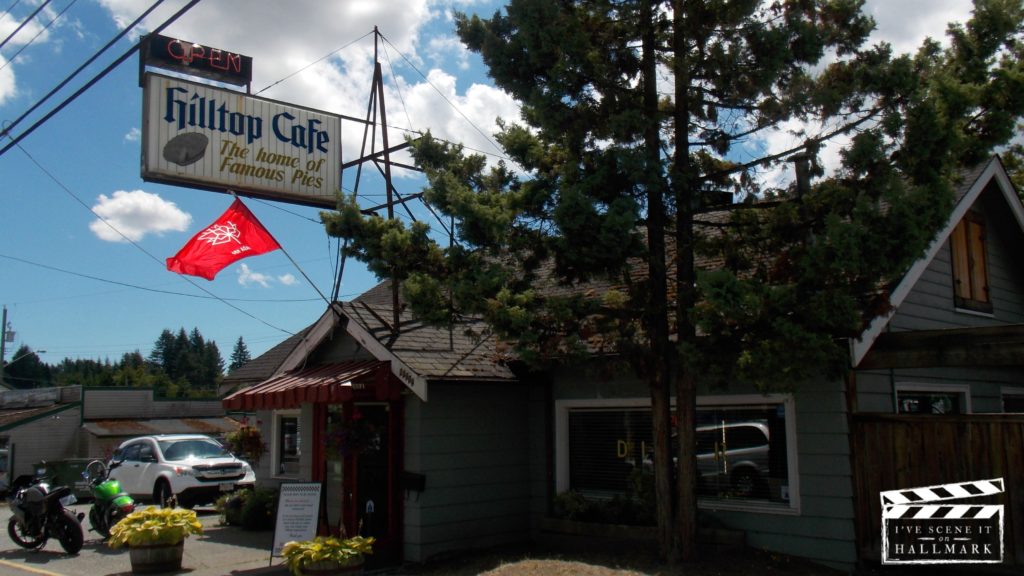 If you've spent any time watching the Hallmark Channel, chances are you've scene Langley, BC's Hilltop Café. The diner has been around since 1946 and besides serving up a delicious variety of breakfast and lunch plates, it has also spent its fair share of time on the big screen. I recently had the total pleasure of sitting down with Hilltop's current owner, Andrea Zaiser, to talk about food, filming, and of course, Hallmark.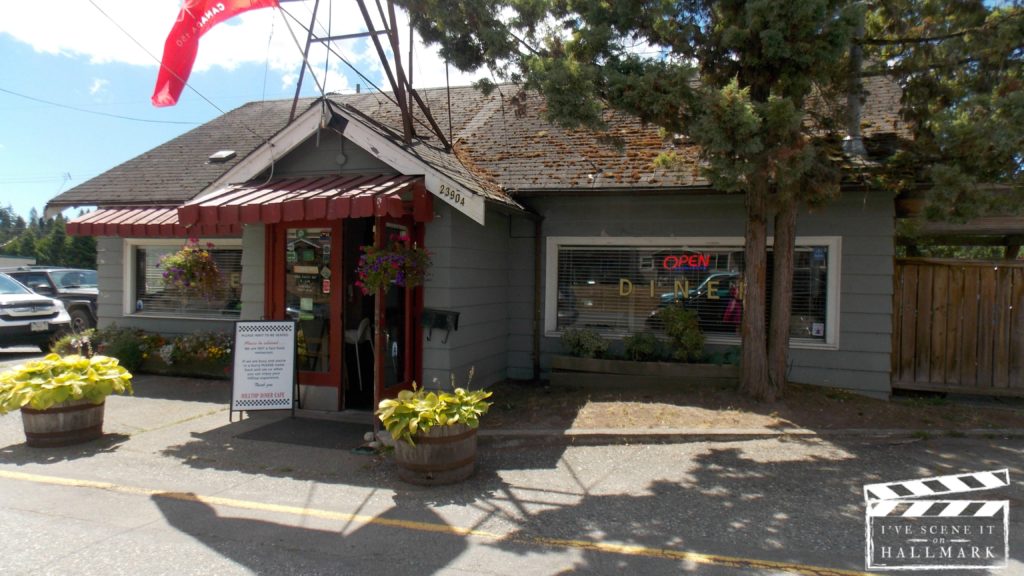 The Hilltop Café has been in the same location for 71 years which is remarkable. It opened in 1946 and is situated about hallway between Vancouver and Chilliwack. During the war and for several years later, there was an army base in the town of Chilliwack; the Canadian Forces Base. Many people were employed at the base and maneuvered between there and other ports in Vancouver. Andrea explained to me that traveling was quite different back in those days. Folks making the journey could rent one of the cabins that used to stand behind the diner and have a nice meal in the morning before continuing on their way.
The Hilltop has changed hands throughout the years and was last purchased in 2011 by Andrea, who had been working in insurance restoration. She was looking to do something different and "less stressful" and jumped at the chance to purchase the place. And she has never looked back!
By the time she came on the scene, the diner had already spent time in front of the camera in hit movies like The Butterfly Effect and The Sisterhood of the Traveling Pants. Since then, the Hilltop has built quite the resume as a popular filming location for shows like Supernatural, Fringe, The X-Files, Beyond, and Bates Motel, to name a few. Movies include Life on The line, The Company You Keep, No Clue, and To the Mat. Personally, I have spotted it several times in Hallmark movies such as Wedding Bells, Appetite for Love, Dashing thru the Snow, Daters Handbook, and the Christmas in July release of Home for Christmas Day, where it had quite a bit of screen time.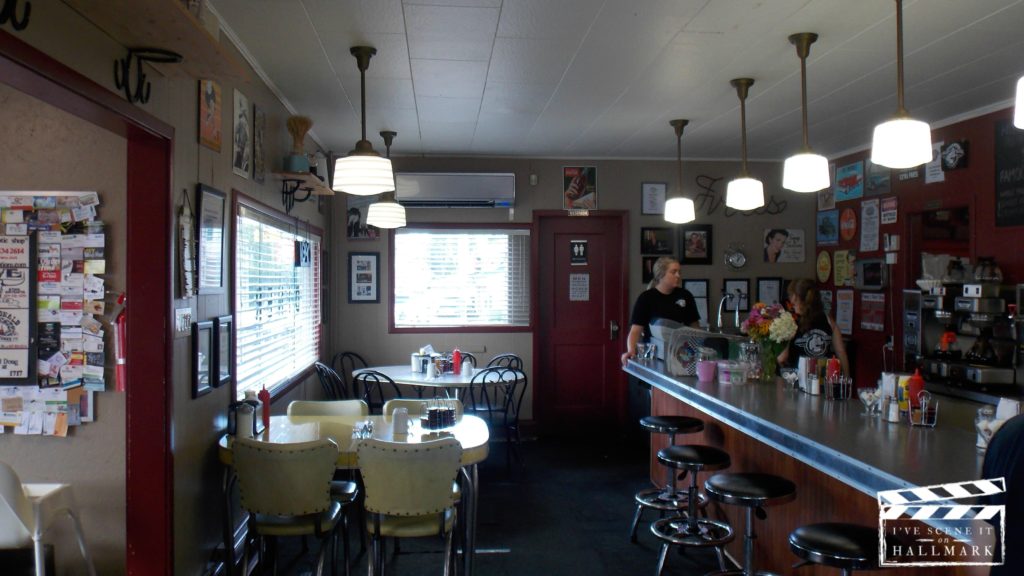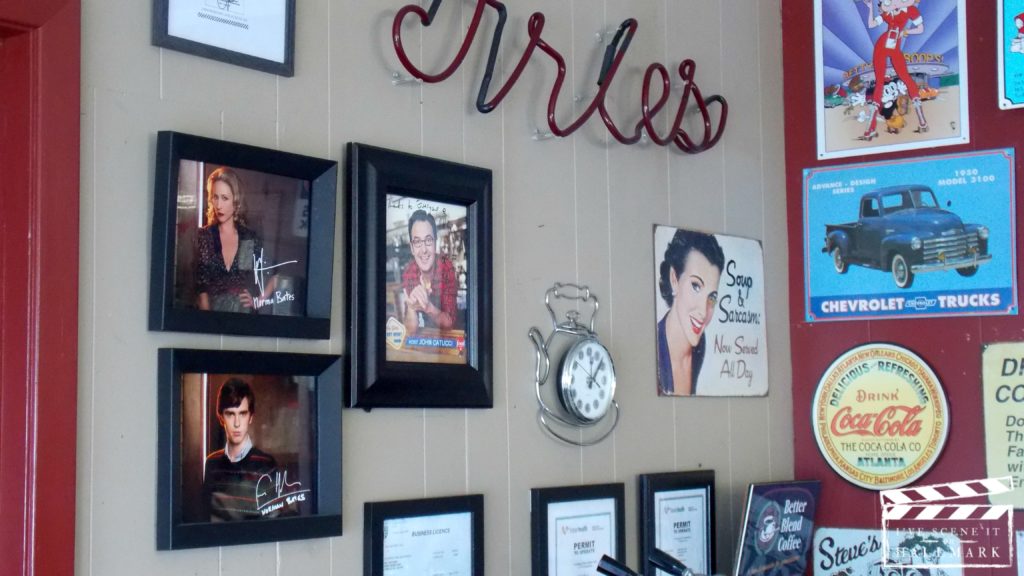 Andrea is very supportive of filming at the café. A lot of times, film crews use the Hilltop logo, which provides even more visibility and attracts fans…like myself…to stop by and check it out. One production brought in coffee mugs with the Hilltop logo on them, which Andrea got to keep after filming. Another brought in an etched glass pie sign, and since the Hilltop is famous for their pies, the sign hangs perfectly on the wall. Another added the schoolhouse lights now hanging above the counter. Most crews are in and out in a couple days. Her longest shoot was Hallmark's Home for Christmas Day, which lasted 5 days. Andrea typically stays away during filming but does love to check the diner out after the set decorators have come in and worked their magic. For her, the best part of filming is to see the finished transformation. Her favorite was for the movie No Clue, starring Canadian actor Brent Butt. Lights were placed under the cabinets and low lights were used, changing the entire vibe of the café. Crews have always been very respectful of the restaurant and there have never been any problems as a result of filming. Andrea just recently watched Hallmarks Wedding Bells, which filmed at the café. I asked her what is was like to see her establishment on the big screen. She tells me it is very cool to see and it fills her with pride.
Andrea shared with me a funny story that happened after the filming of a movie called The Hallow, a horror flick that shot at the diner. After filming had wrapped and it was back to business as usual, one of the wait staff noticed a red drip on the bar area of the restaurant, coming from the ceiling. Turns out it was fake blood, a leftover prop from filming. She tells me the fake snow Hallmark loves to use in those Christmas movies is the hardest to get rid of because when it gets wet, it turns to a snot-like consistency. And to think it looks so pretty on-screen!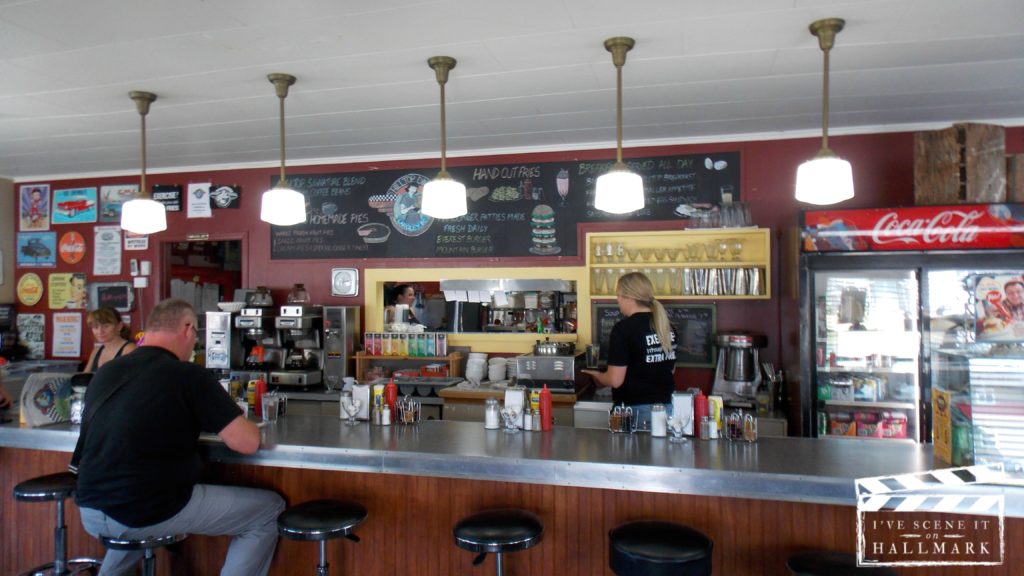 Before meeting up to interview Andrea, my husband and I stopped by the Hilltop for some food. I had a breakfast plate of eggs, hash browns, bacon, and toast, which was delicious, especially those hash browns. Not your typical breakfast hash browns and I would come back just to have them again. My husband absolutely loved his Hilltop Burger, a popular dish among diners. Other favorites include the Classic Clubhouse Sandwich and the Cinnamon French Toast. Everything is made to order and the service was great. I loved the slice of lemon meringue pie that I took to go. And I can understand now why its famous!
I wanted to sit by the window where Hallmarks Wedding Bells and Home for Christmas Day chose to shoot scenes. We got lucky and the table was available when we arrived. You will recognize the diner in Daters Handbook and Dashing thru the Snow and it was used extensively in Appetite for Love and Home for Christmas Day. Andrea mentioned a movie called Same Time Next Week had wrapped a few months back. It recently aired on the Pixl Channel, which I do not get, so I haven't scene it yet.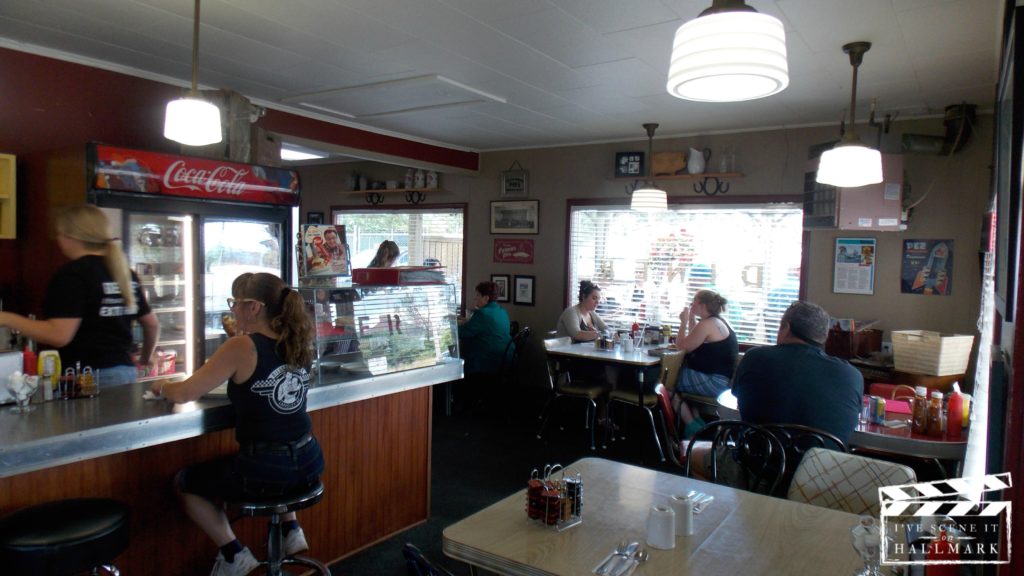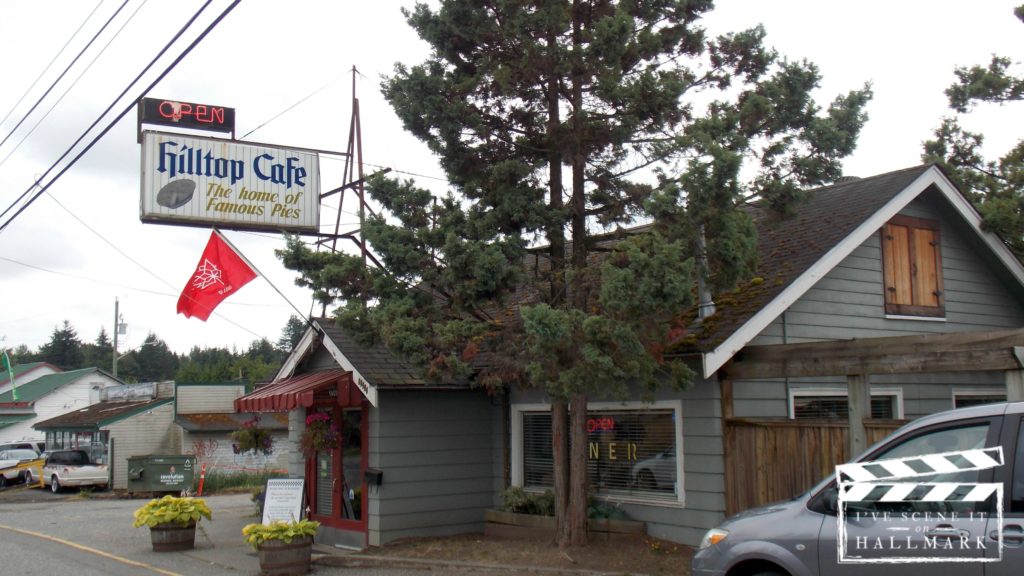 Very special thanks to Andrea for spending time on her precious day off speaking with me. I admire her commitment and passion for her diner. The Hilltop Café is located at 23904 Fraser Highway in Langley, BC. They are open 7 days a week from 8:00-2:30. When you are there, be sure to check out Andreas scrapbook of filming memorabilia from the many productions that have filmed there.
Thank you to everyone who has signed up for my weekly post notifications.  As a new blogger, it has been SO exciting to watch that number climb a little bit each week.  I am honored to be able to share my experiences with those of you who are unable to visit all of our fave Hallmark film locations.  Thanks for letting me be your guide!
If you haven't already, please subscribe to I've Scene It On Hallmark so you don't miss a post!  I'll be back next week with another new Hallmark location.  Thanks for stopping by!!!