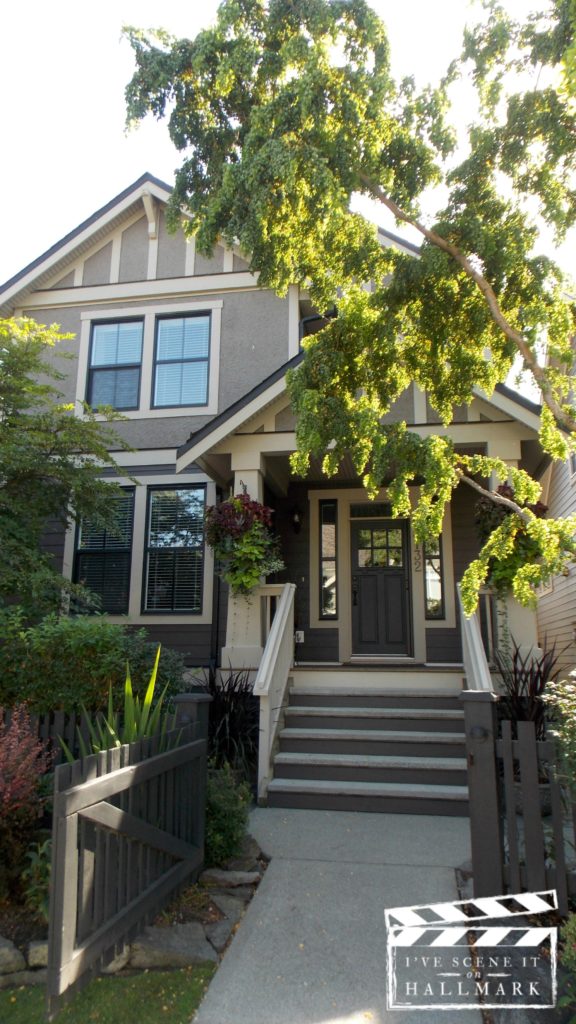 Hello fellow Hallmarker's and a very happy Countdown to Christmas weekend to you! Tomorrow night is THE night, when the first of the all new made-for-2017 Christmas movies will begin broadcasting. And there are many!!! We are in for a treat this season so clear out your DVR and get ready to record!!! For the most up-to-date schedules, check out the Hallmark Channel website and Hallmark Movies & Mysteries Channel website. Remember, new movies are premiering on both channels.
Today I'm featuring another of what I call "Hallmark Houses". I try and share an equal balance of houses and businesses and although the homes may not have the big story to go along with them, I still think they are so fun to visit and write about. The first film location I ever went to was a house and I can't seem to get enough of going to see them in person. Or even just trying to locate them. Houses that have been used on film can be tricky to find sometimes but thankfully, not impossible. As a matter of fact, just last week I was able to cross another one off my list that had gotten under my skin.  I will share about that once I see it and take some photos. In honor of the Countdown to Christmas kickoff, I am pleased to share with you a house from a holiday movie.
Back in the summer, the Hallmark Channel threw a little Christmas in July par-tay. It's always fun to re-watch these movies as well as discover some new favorites. I set my DVR and was able to enjoy quite a sampling, including an oldie but goodie, A Bride for Christmas. What can I say?  They had me at bride and Christmas.  This one is from way back in 2012 but I always enjoy it. I do like anything that showcases Andrew Walker and I loved him with Arielle Kebbel. I thought they were great together and I wouldn't mind seeing more of her.
From Hallmark:
After Jessie Patterson (Arielle Kebbel) calls off her third engagement – at the altar! – she swears off serious relationships until she finds "the one." That is, until charming but chronically single Aiden MacTiernan (Andrew Walker) comes along. Unbeknownst to Jessie, Aiden has bet his friends that he can convince a woman to marry him by Christmas – which is only four weeks away – and Jessie is the target of his bet. As Aiden attempts to court Jessie by first hiring her to decorate his apartment, Jessie looks to her sister, roommate and interior design company partner, Vivian (Kimberly Sustad) as her closest confidant. To complicate matters, Jessie is doggedly pursued by her most recent ex-fiancé, Mike (Sage Brocklebank), who still wants to marry her. When Aiden finds himself falling for Jessie too, will he call off the bet and truly pursue her.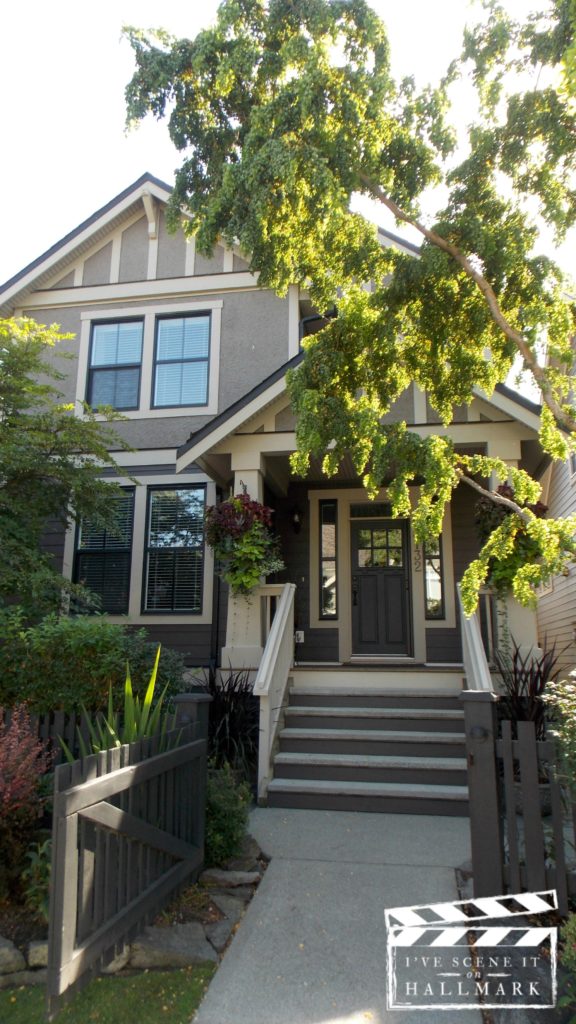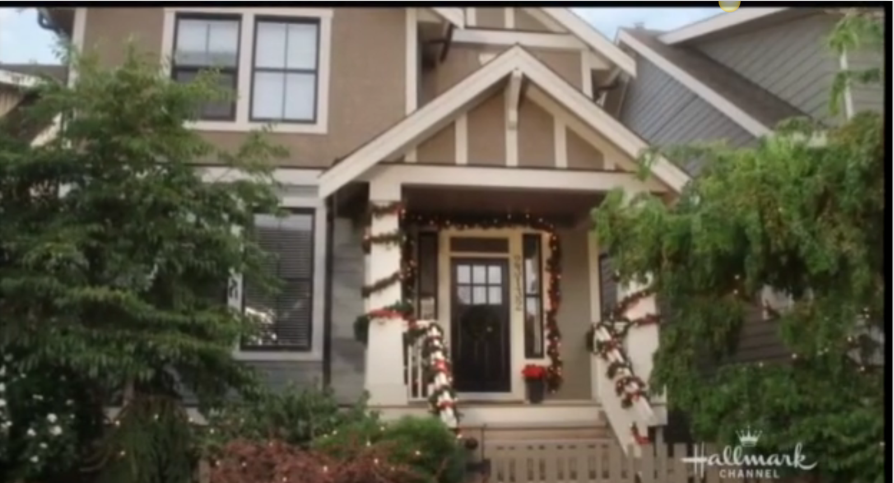 I easily tracked down Jessie's house, which is located in a neighborhood of newer, well cared for homes, several of which we have scene in other Hallmarks productions. I recently wrote about one, Molly's home in The Perfect Bride, which you can read about here. Jessie's place is a cute two-story home and looks very much as it did in the movie.  The downstairs interiors were also used in filming.  According to an old Real Estate listing, the home has 4 bedrooms, 2.5 baths and is 2800 square feet, which surprised me as it didn't look that big on-screen, but it does have a basement. It is 9 years old.
I have included a photo of the house across the street because it helped me to locate Jessie's home.  It is interesting to note that this home has had several changes to its exterior in the last few years.  I have included a 2014 photo from Google Street view as reference.   As you can see in the below photo I recently shot, there is now brick on the front of the house, steps, and pathway.  There is also brand new black railing for the steps.  The garage doors have been painted and the foliage has all been removed from the front of the home.  And a brand new window has been installed.  Yeah, I'm kind of a nerd about this stuff, I know.  And I make no apologies.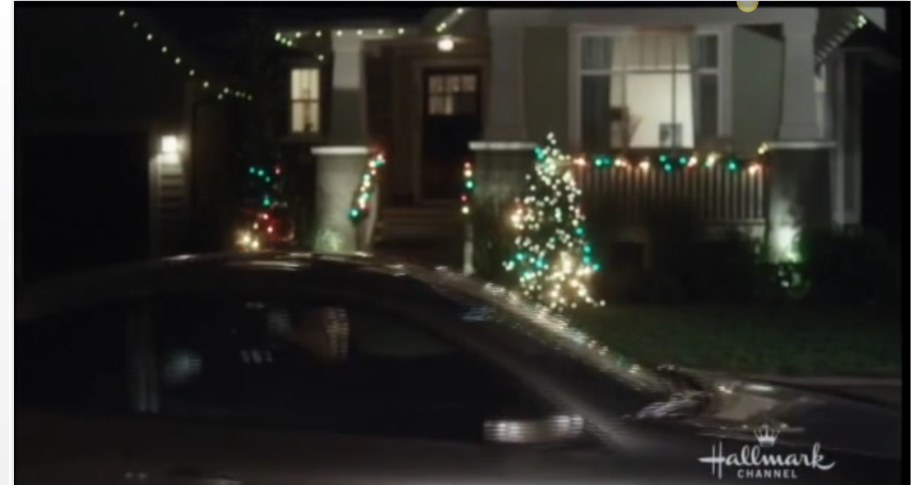 Let me just say, I love the dad in this one!!! Played by actor Eric Keenleyside, he is funny and kind and has a great relationship with his daughters. And he gives great advice! I love that he ends up as Father-in-law to Andrew Walker in this one and years later, in The Perfect Catch, gets to play Andrews dad. Eric is a great actor and has a pretty impressive acting resume.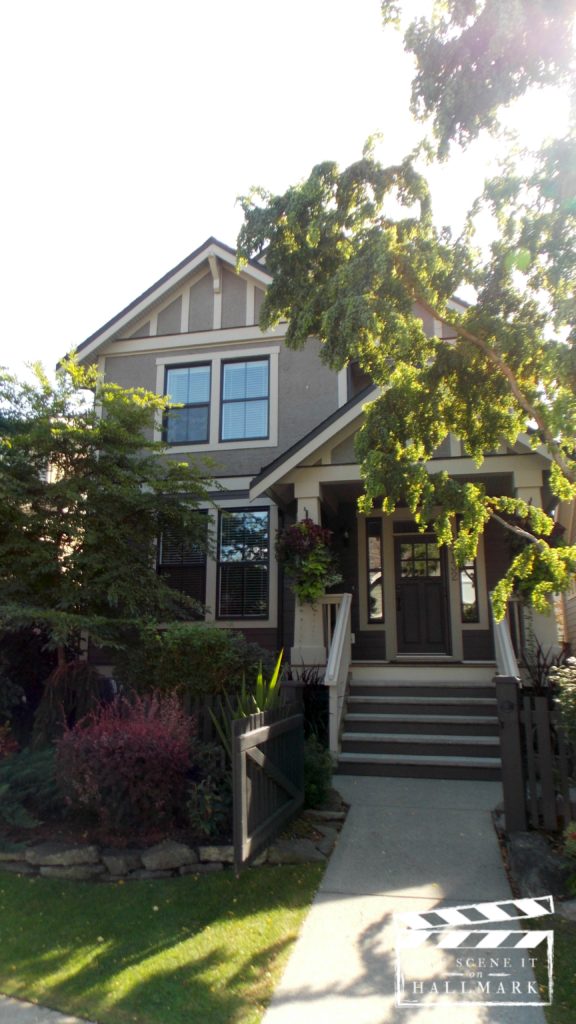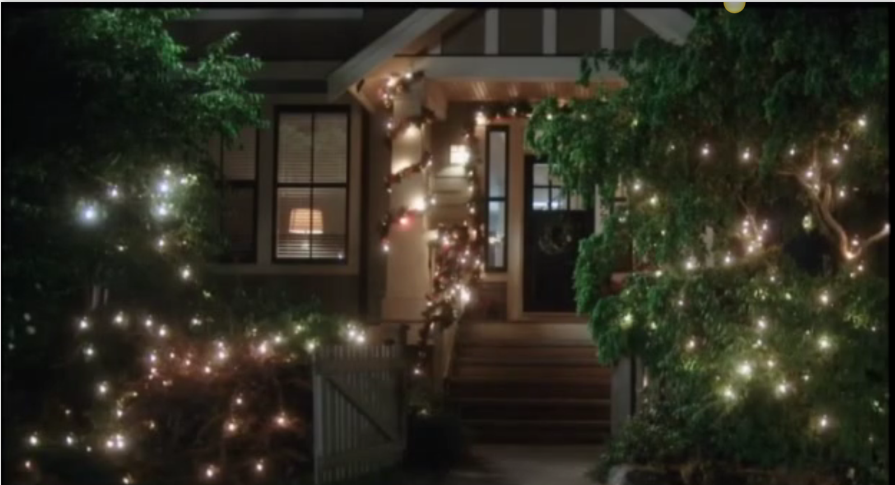 You can catch A Bride for Christmas on Saturday, October 28 at 6:00 am. But please, check your local listings to be sure of the time. And don't forget to set your DVR for the premiere of Marry Me at Christmas, based on the book by one of my fave authors, Susan Mallery. In the coming weeks, I'll be doing a story on a location that you've scene in several Hallmark movies, including Marry Me at Christmas.  Sign up for my weekly post notifications so you don't miss it!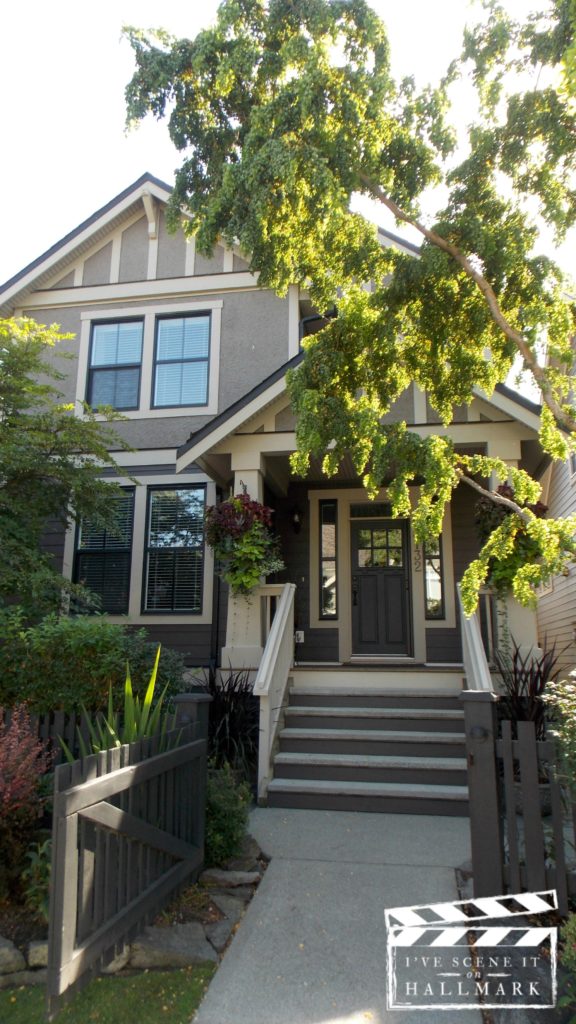 I'm Hallmarking to a couple of very cool locations this weekend that I cannot wait to see in person and share with you.  I will post photos on social media.  Thank you so much to everyone that has subscribed to my blog, liked my Facebook page and followed me on Twitter and Instagram.  (To be honest I haven't used Instagram yet)  Be sure to tell your friends about I've Scene It On Hallmark.   I'll be back next week with another new Hallmark location.  Thanks for stopping by!!!