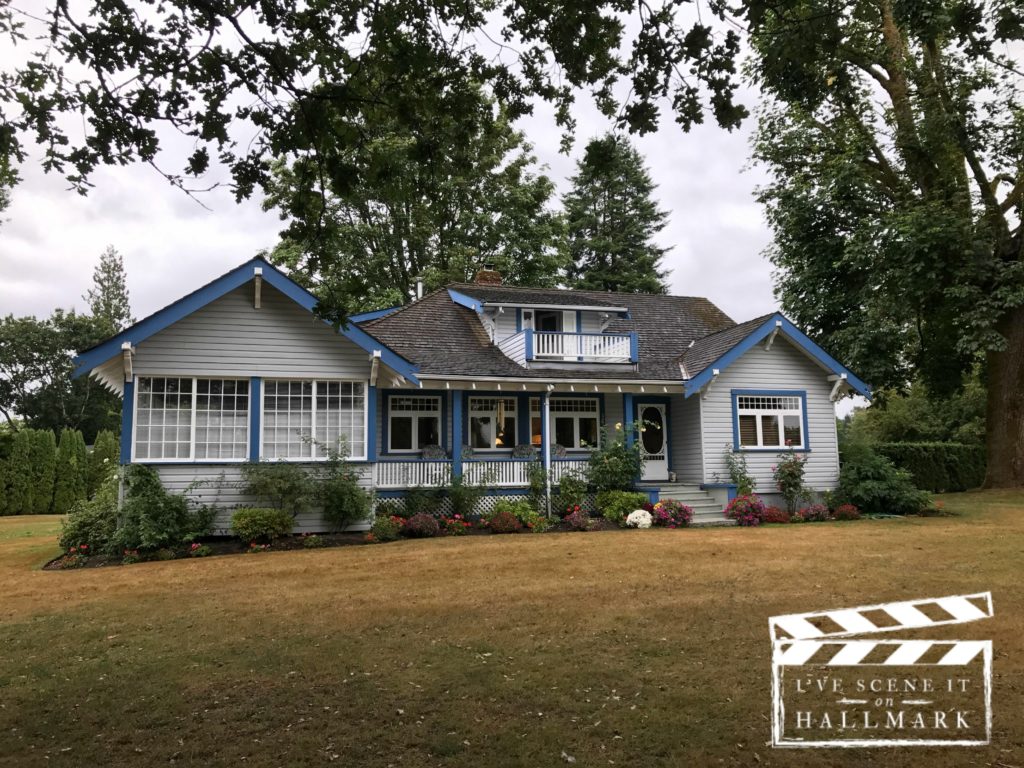 When Hallmark Channel announced last spring that they had given the greenlight for All of My Heart 2, like everyone else, I was ecstatic!!! Just thinking about watching Brian and Jenny together again at that gorgeous farmhouse had me counting down the days until the Fall Harvest line-up began. But last summer, during one of my day trips to Canada, I uncovered the truth; the farmhouse from the original movie was rented out to another production company and would not be appearing in this highly anticipated sequel. (You can read my story about that here) I immediately had my doubts about the new movie. Let's face it, the farmhouse that we saw in the first movie was as much a character as Brian and Jenny! So, when I discovered the location of the new farmhouse, I just had to see it in person. Like you, I was curious and I wanted to know; could this work? Would fans be convinced? I'll admit, I did not believe it would work. That being said, it did not stop me from wanting to visit the place.  And I am so happy I did! I normally do not visit a location before a movie is released but being AOMH is pretty special, I just had to. I really couldn't help myself. Turns out, the property is pretty impressive and the house itself is absolutely lovely! I am excited to share all about my visit with you.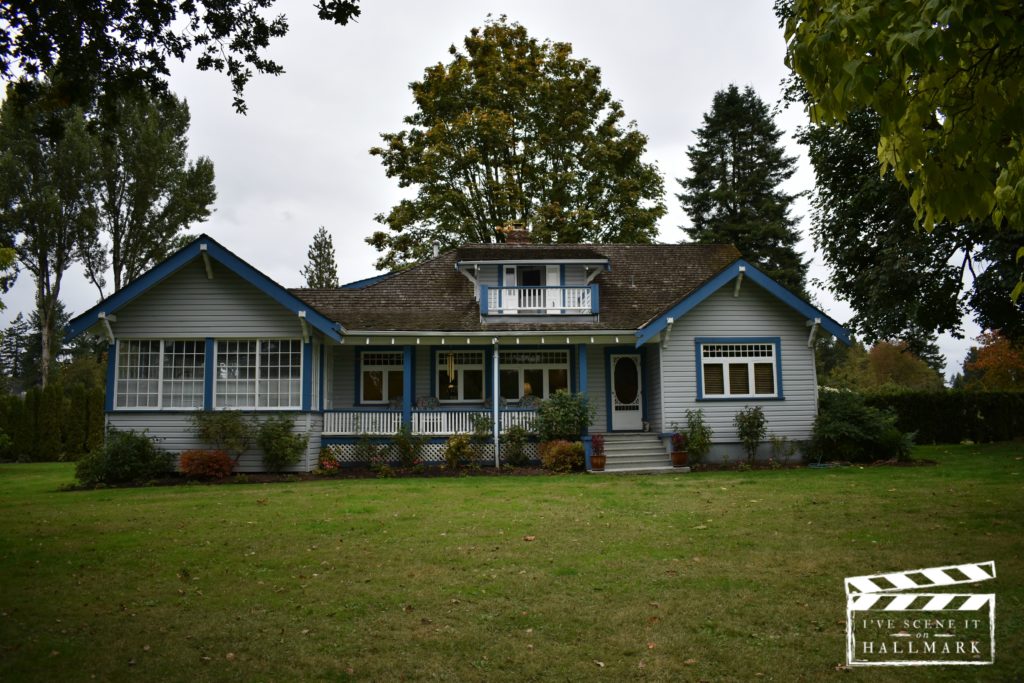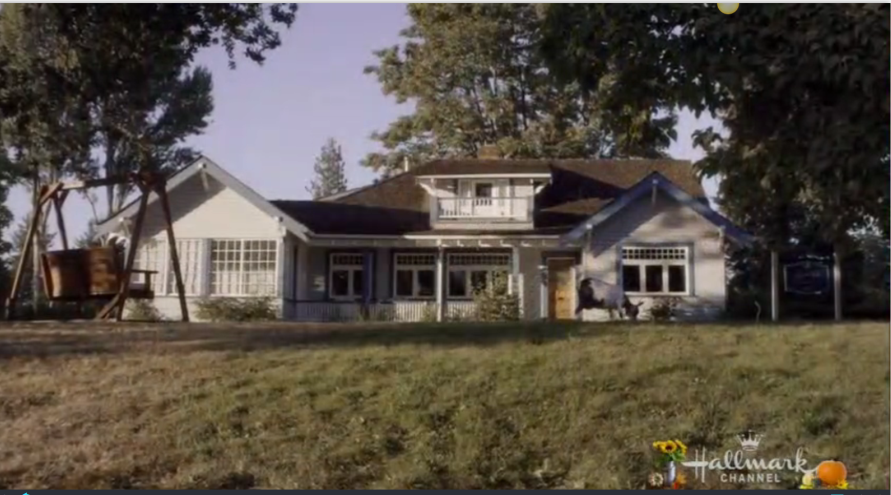 Tucked off a busy street in Langley lies an unassuming parcel of land. Owned by Bob and his wife Kathleen, the 20-acre property is practically hidden in plain sight. Before retiring, Bob was a pilot and Kathleen a flight attendant and yes, they met on the job. (I know, it does have the makings for a Hallmark movie, doesn't it?) They purchased the property 31 years ago from the Catholic church. At the time, it was totally dilapidated so the couple began renovating the 106-year-old house, eventually restoring it to its original state.   The wood accents and details throughout are beautiful, from the staircase to the trim and doors, and Kathleen tells me this was very intentional. She did a lot of research and really wanted to use materials that would reflect its age and what would have been appropriate for that time. I especially love the fir floors as they add such a richness to this home.  There are 4 bedrooms, 3 baths, and approximately 3000 square feet.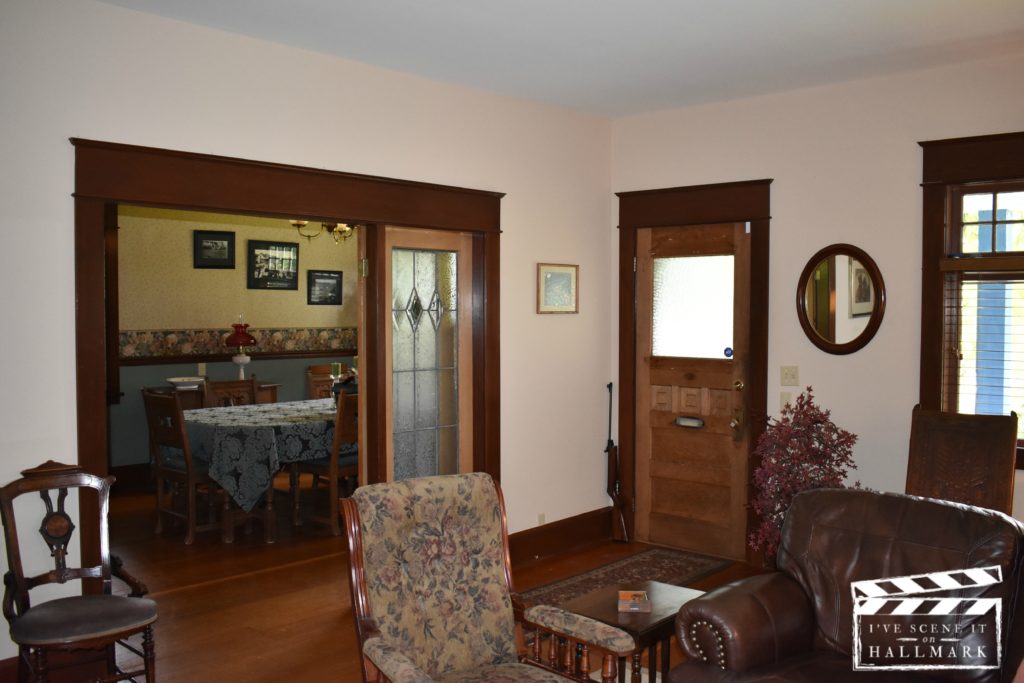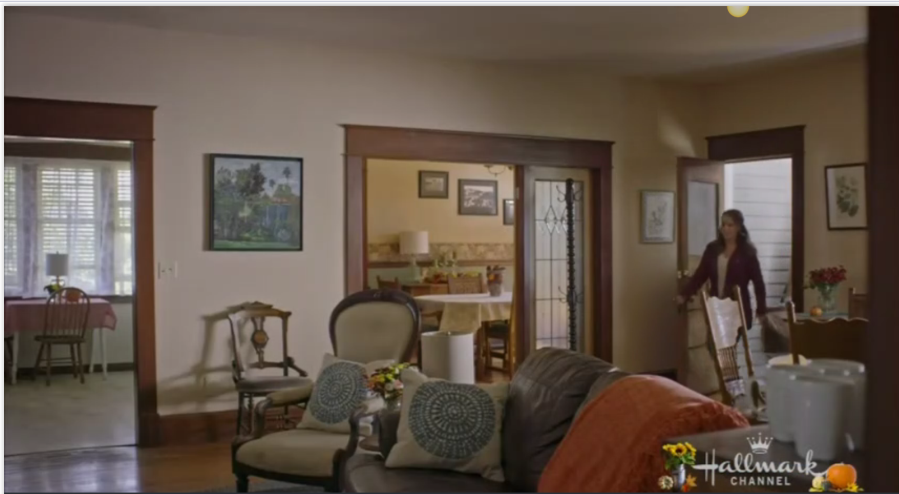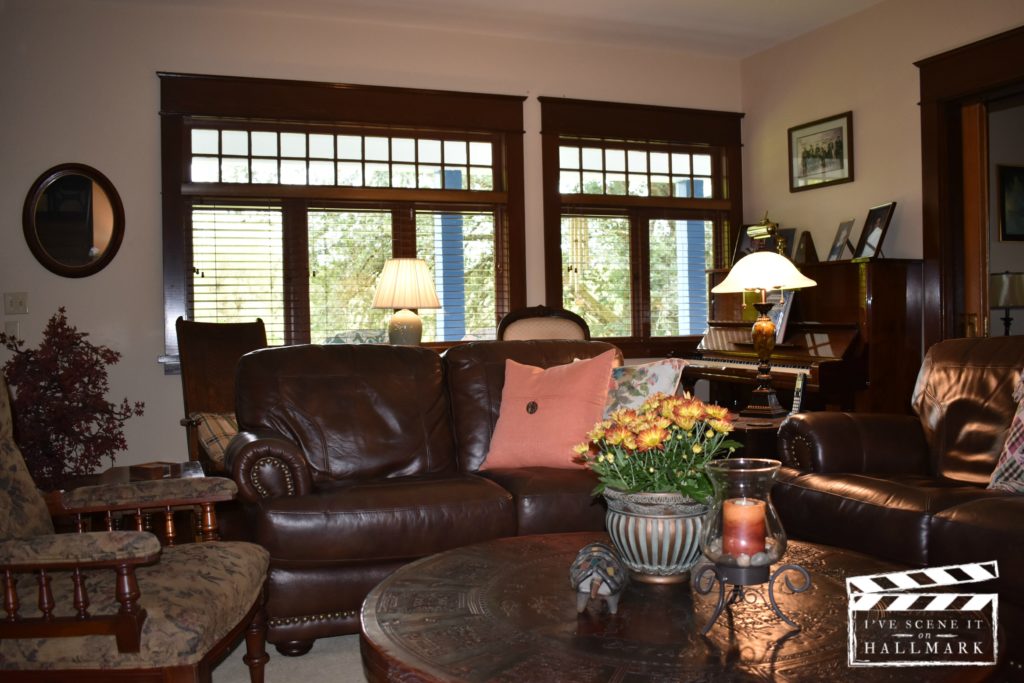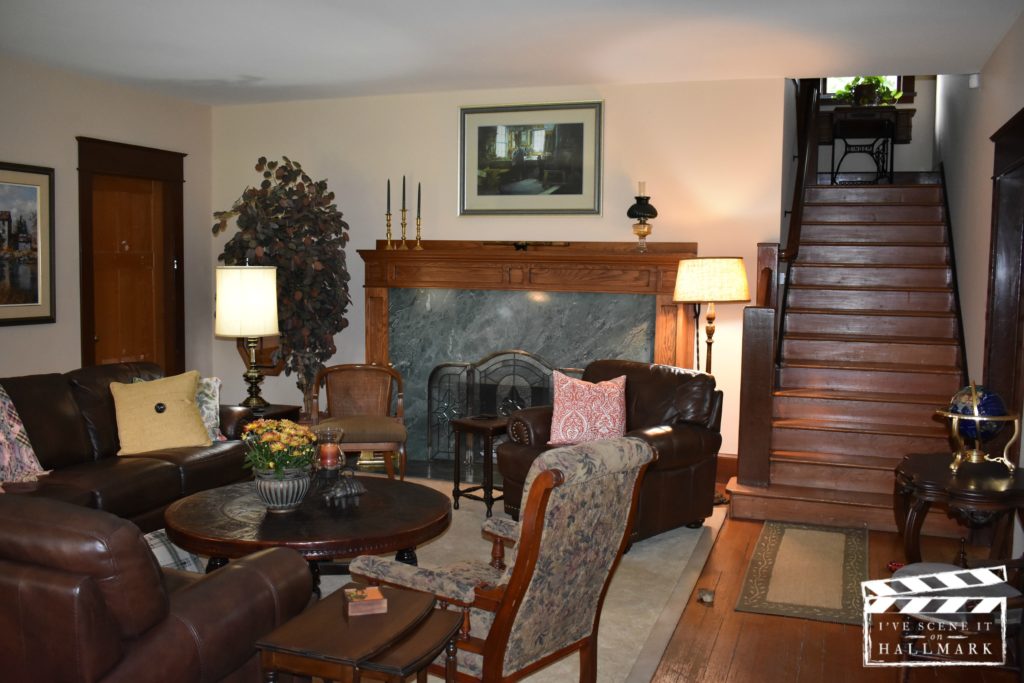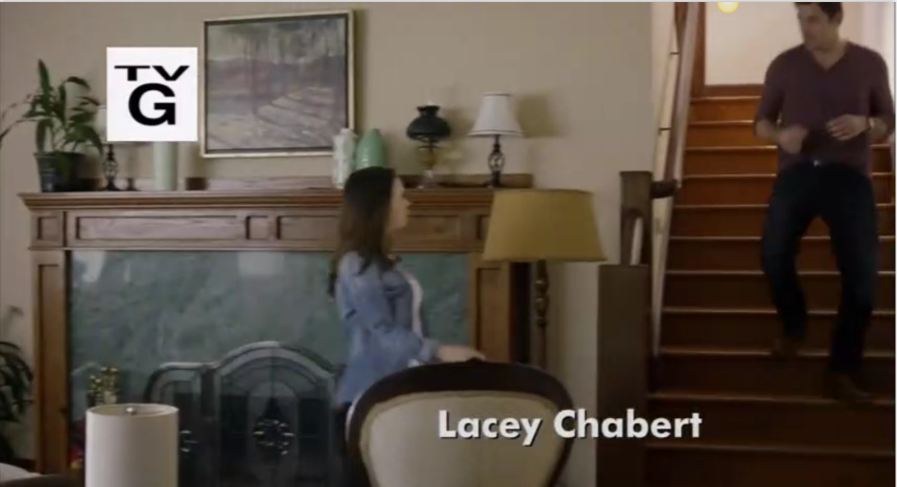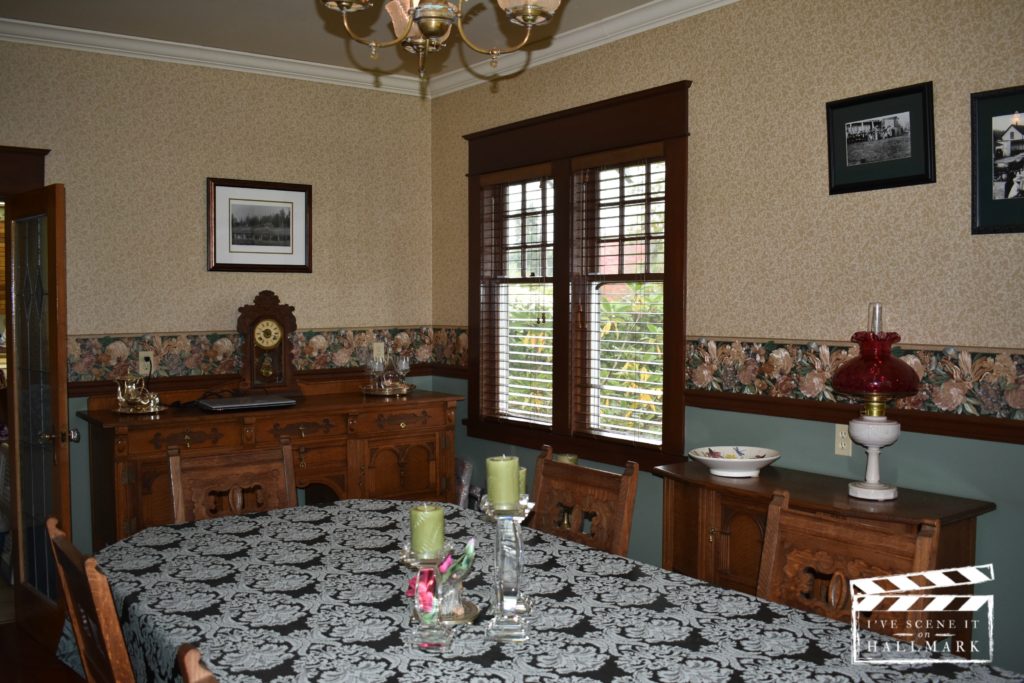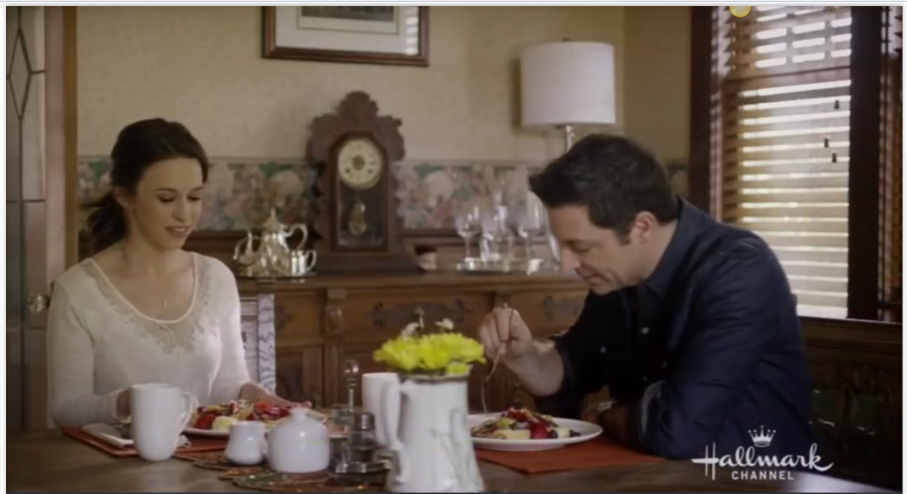 The rooms are so spacious and filled with furnishings from all over the world, no doubt pieces picked up on trips here and there throughout their careers.  The fireplace is certainly the focal point in the living room and I could not help but imagine myself curled up on the sofa, enjoying a good book in front of a roaring fire, with some hot chocolate and a cozy throw blanket. Sigh.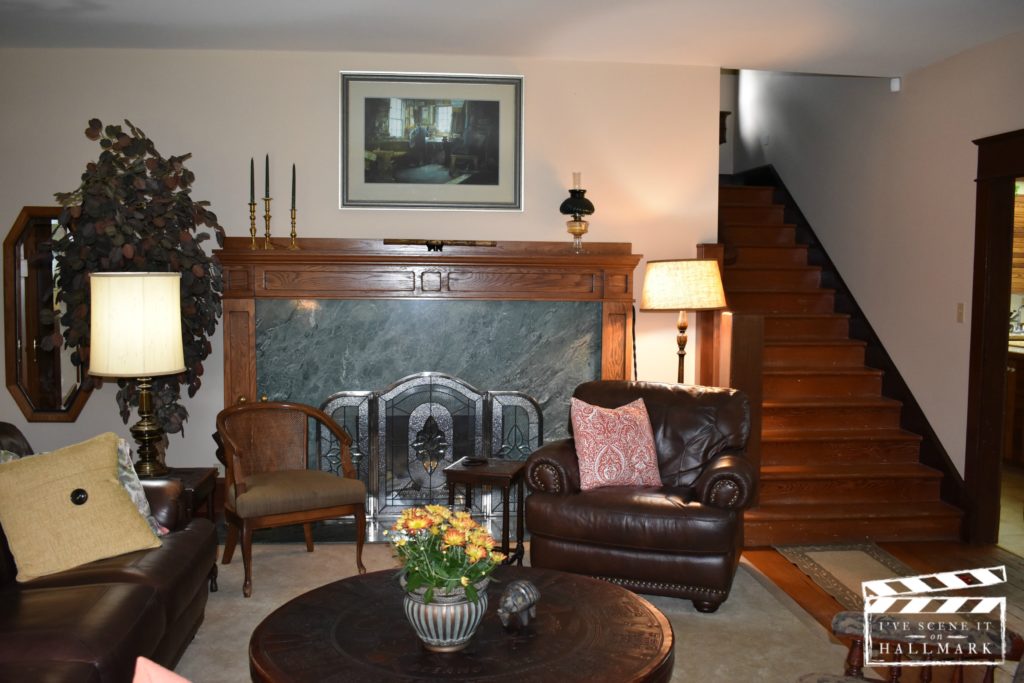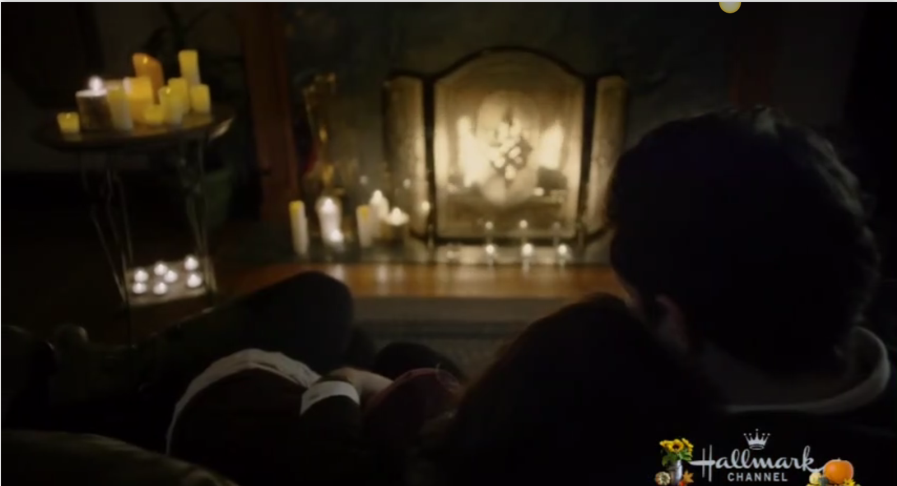 The home has been listed as a filming property for many years. Fans might recognize it from seasons 3 and 4 of the popular Bates Motel, as the Sheriffs house. It has also appeared in several TV movies, including The Haunting Hour, The Honor Student, and A Mile in his Shoes, as well as the series the X-Files. The first shoot that took place on the property was a Radio Shack commercial! All of My Heart 2: Inn Love is the first Hallmark movie to film there.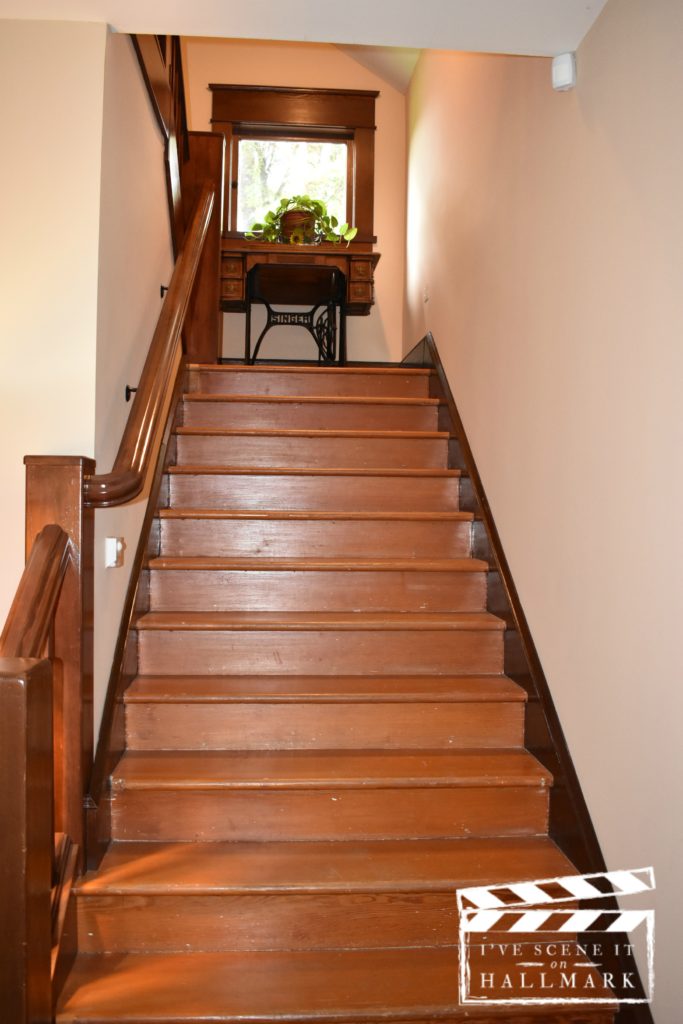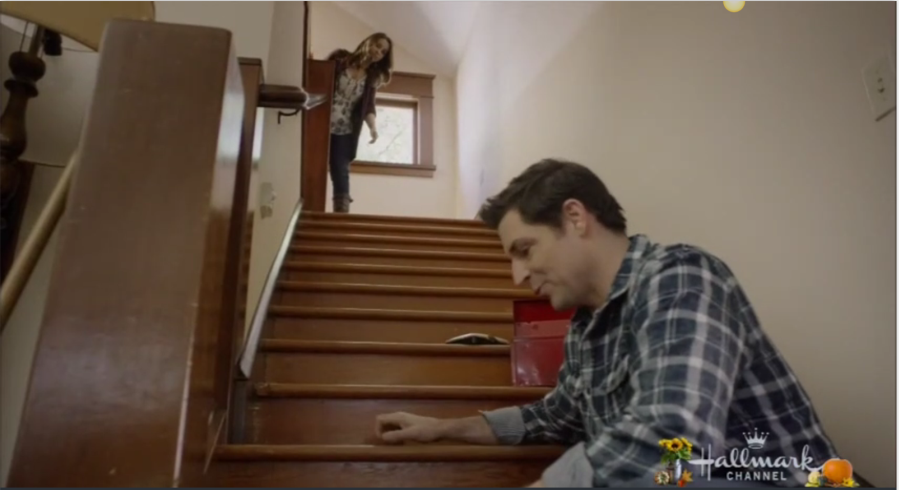 Kathleen tells me she was first contacted by phone in July and filming began in August. She recalls it all happened very quickly. Kathleen acted as film liaison and stuck around for much of the filming. She tells me the cast and crew were very kind and friendly. Kathleen says she never met Brennan but she got to meet Lacey Chabert, who she described as "incredibly kind and down to earth". (no surprise there!)  She had a great conversation with Daniel Cudmore about a collectible car parked in her garage. Turns out "Tommy" knows cars too! Production was at the property for a couple weeks total and all around it was a great experience. Kathleen says she would welcome them back anytime. (Ahem: AOMH3)
Ok, let's talk filming! The grounds of the property appeared on-screen and the downstairs of the house was seen throughout the movie.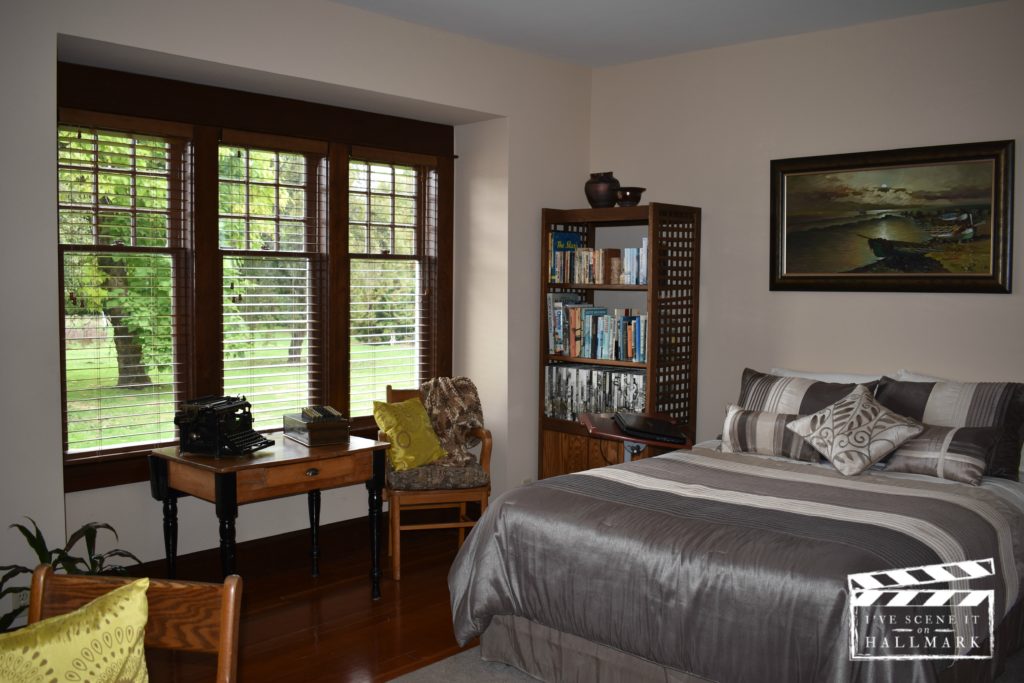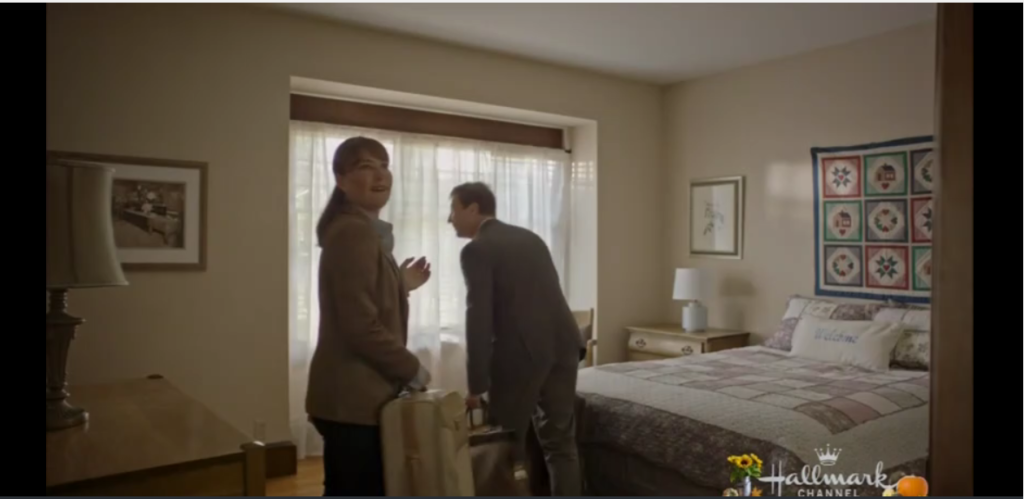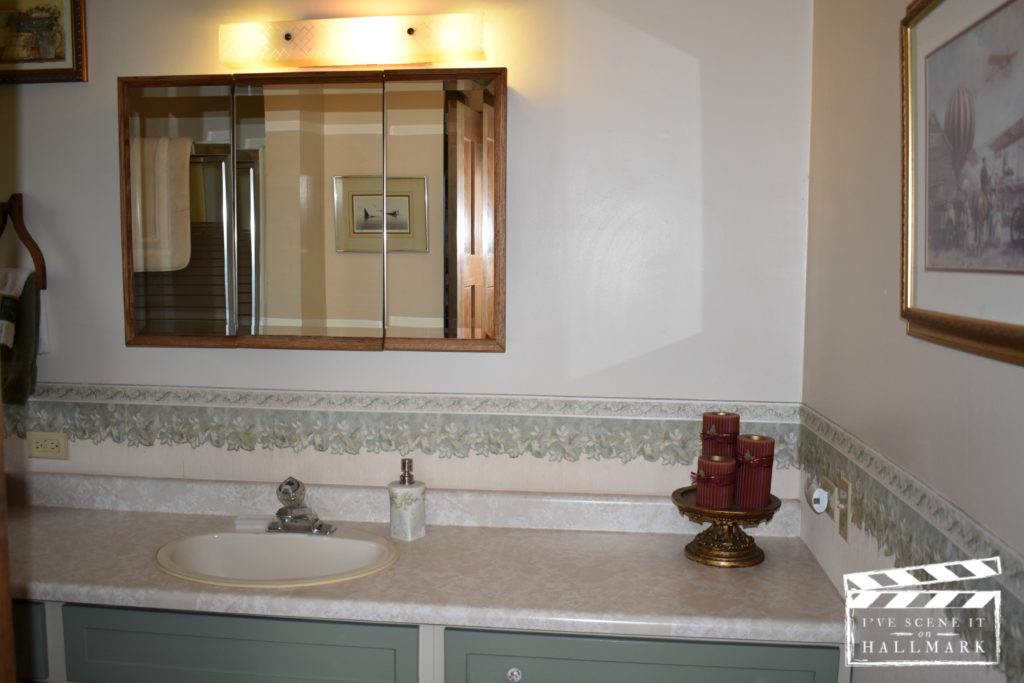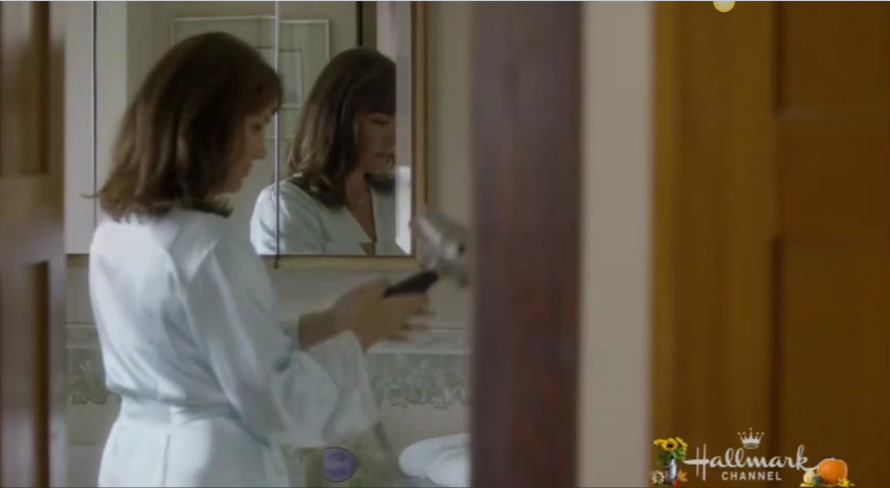 There was one room upstairs that was used, the one "Denise", the B & B blogger, stayed in.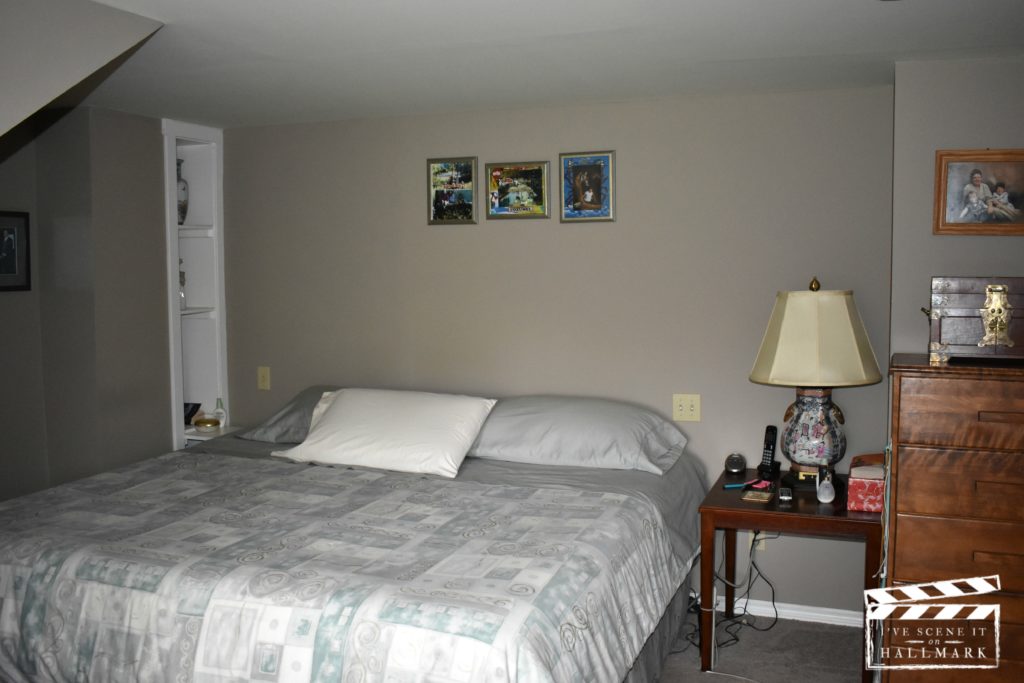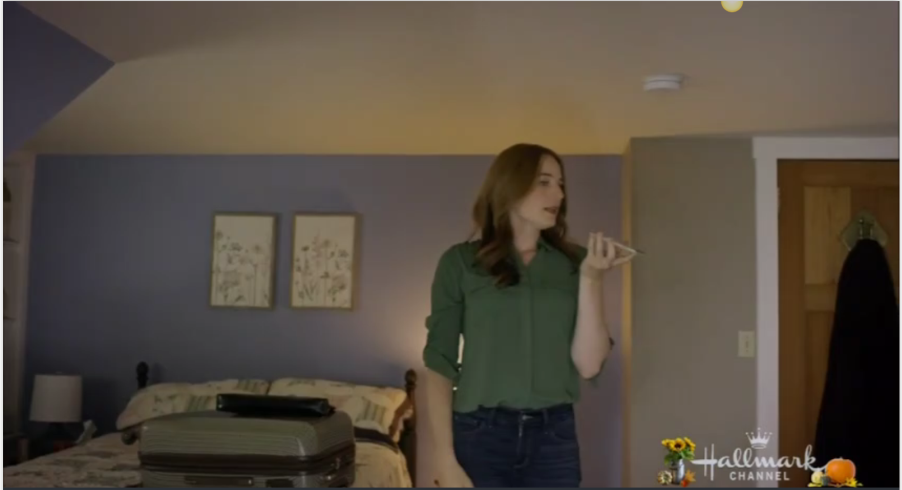 The kitchen cabinet doors were taken off for filming and my guess is that was done to make the kitchen appear larger.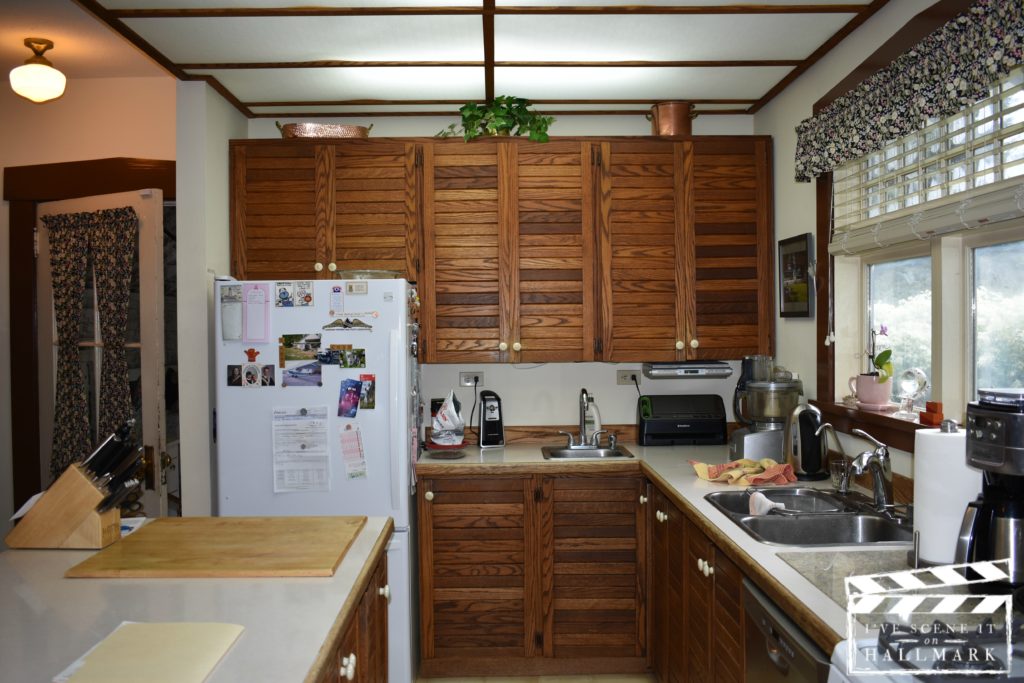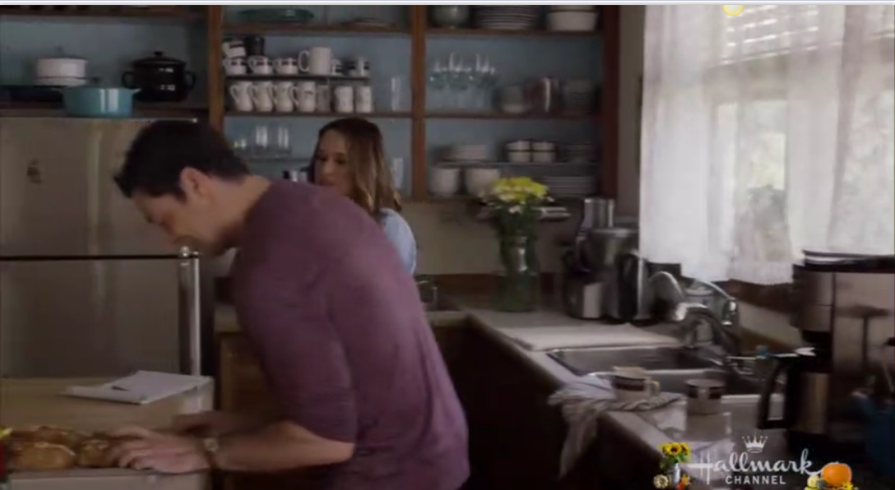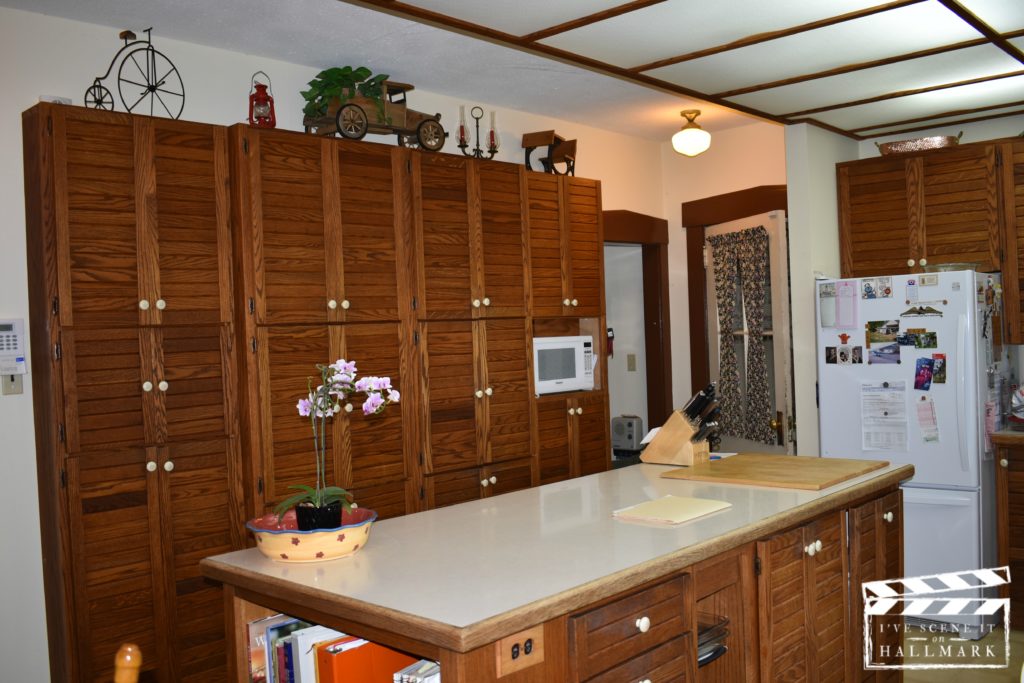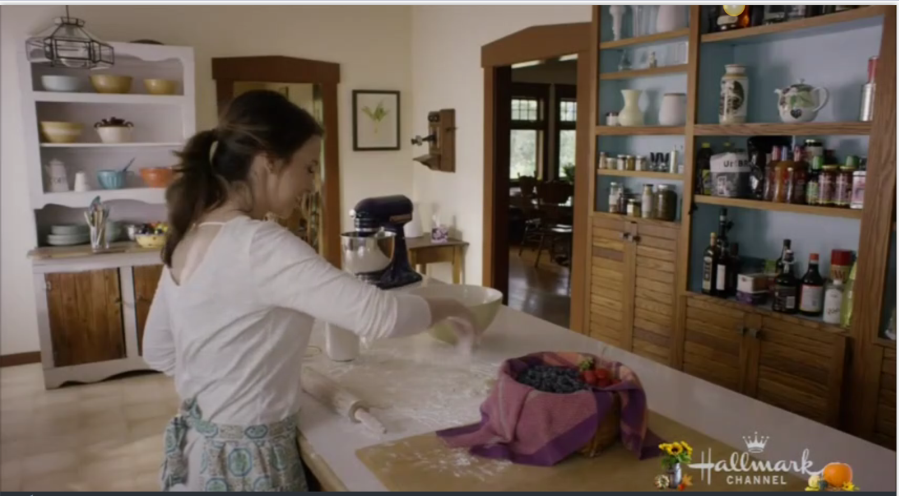 When I was watching the movie, I had one of "those" moments when I saw Brian and Jenny sitting on the couch, remembering that was exactly where I was sitting during my visit!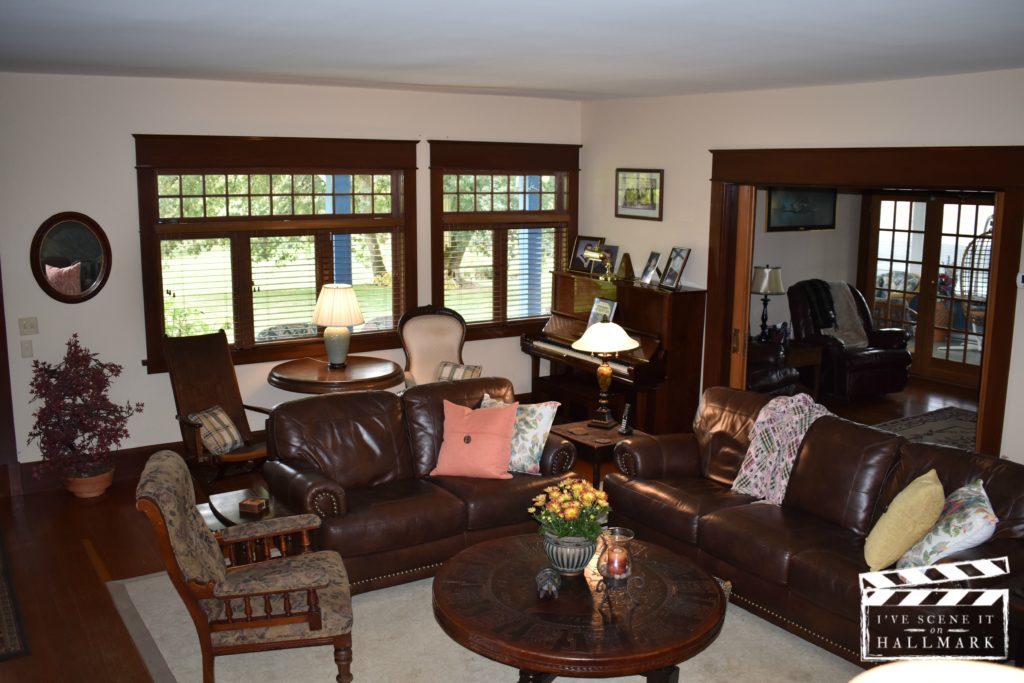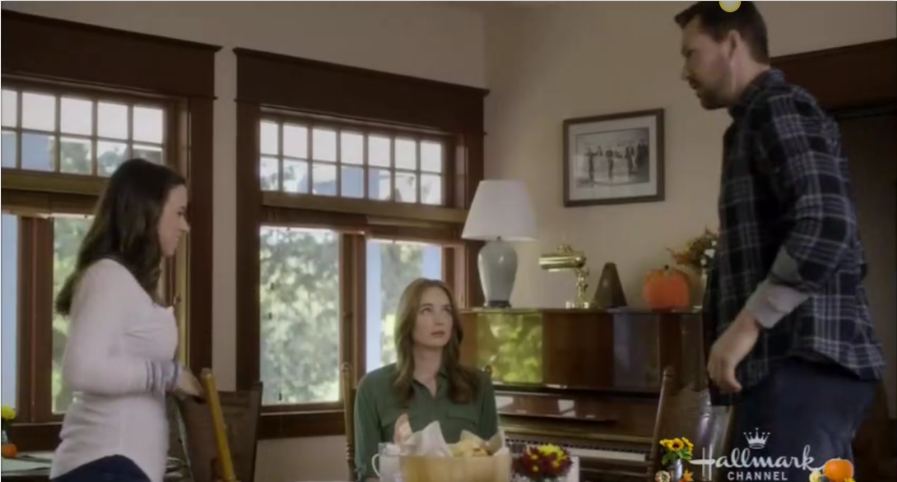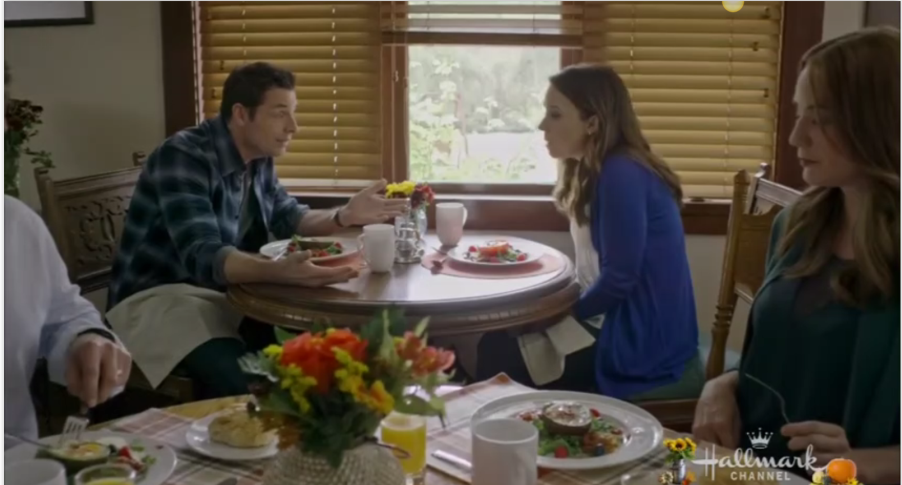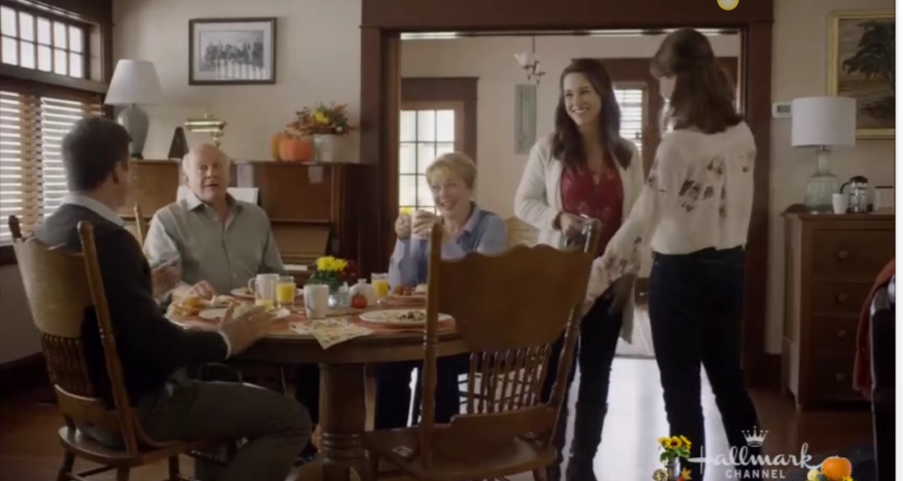 Look closely at the photos I took and the screen shots from the movie.  Many of furnishings we saw on screen belong to the homeowners and were used for filming, including the couch I sat on. How cool is that??? (I know, I've got a little Marcia Brady meets Davy Jones thing going on) Since Hallmark Channel is not available in Canada, I asked Kathleen if she had seen the first movie, All of My Heart, yet. I was tickled when she said that yes, she had looked it up online and watched it!!! And yes, she thought it was a cute story. When I asked her about seeing her house on TV, she said it is "very cool" to see and then shared with me some photos of the other shoots that have taken place at the dwelling. I love that, I love that she understands just how neat it all is.
The property is screaming for a wedding. When I asked Kathleen if either of her kids had their weddings there, she explained to me that both her son and daughter were single. And of course, I in turn shared that both of my daughters were single too! And so, it was right there, in the very same kitchen we saw Jenny baking in, that Kathleen and I decided to set her son and my oldest daughter up!!! (I know, it sounds like the plot of a Hallmark movie!!!) We haven't moved on it yet but it sure is fun to think about, isn't it?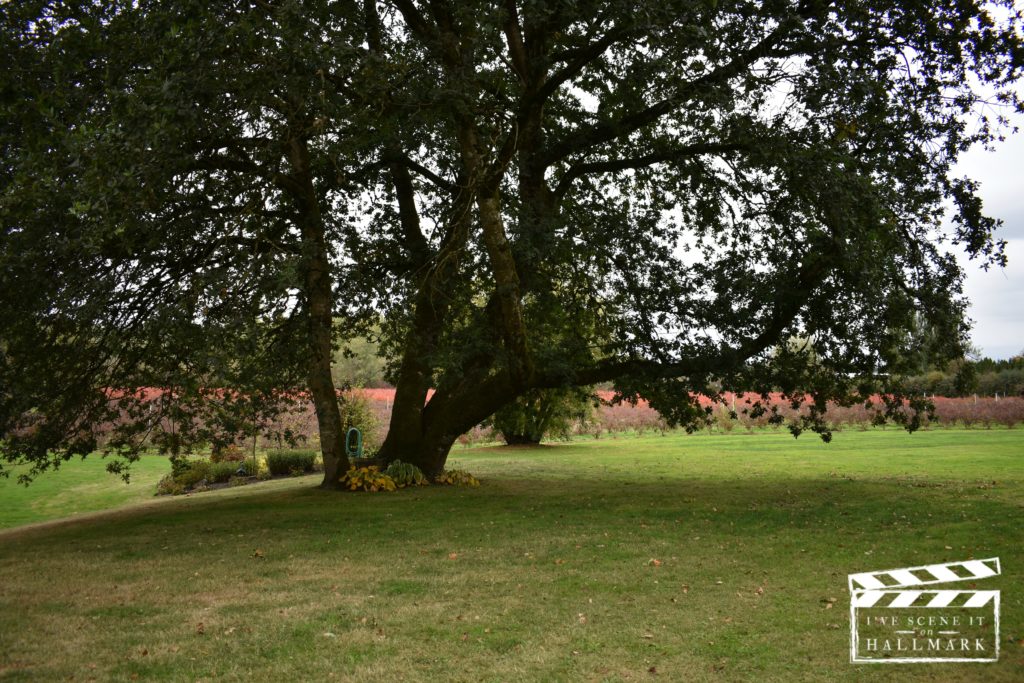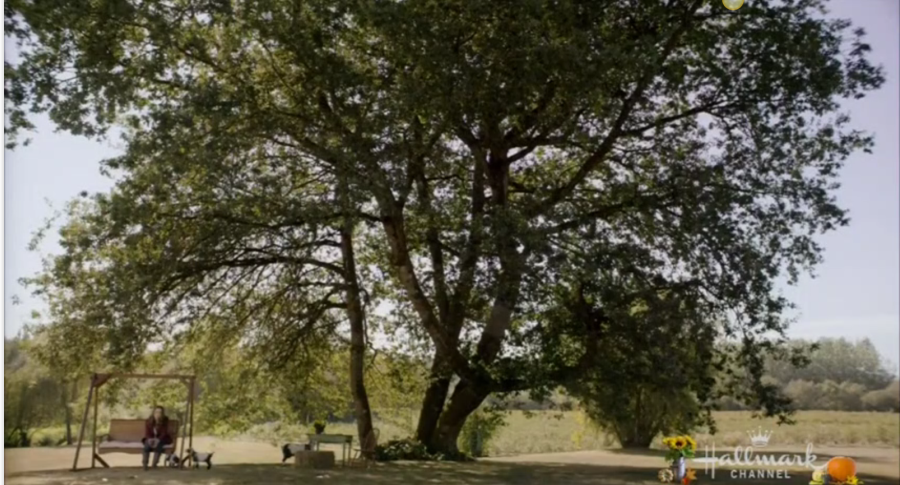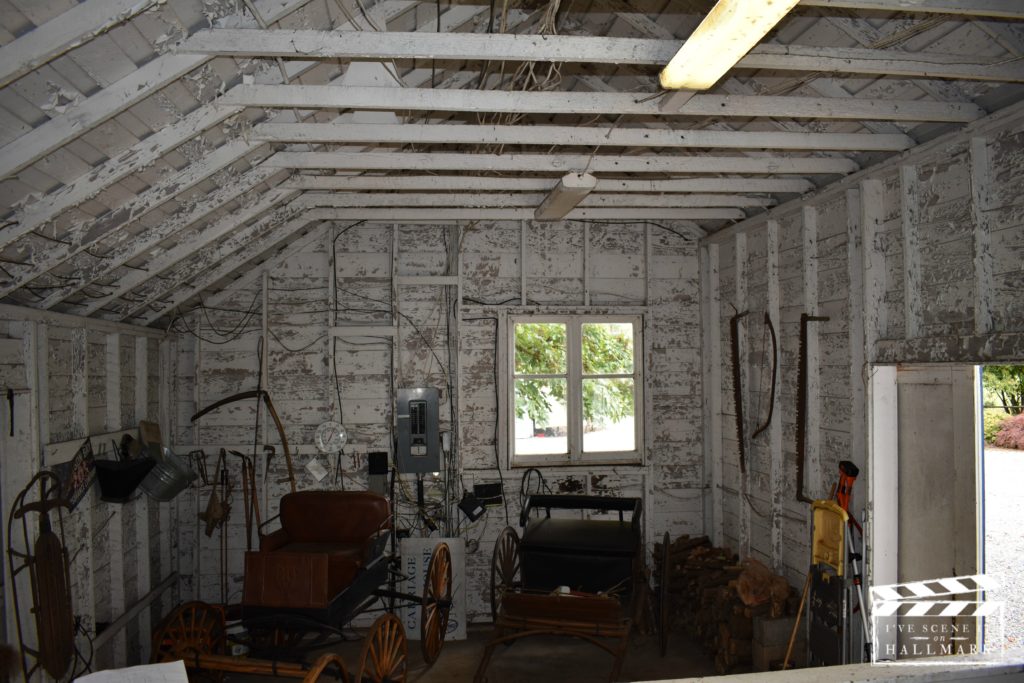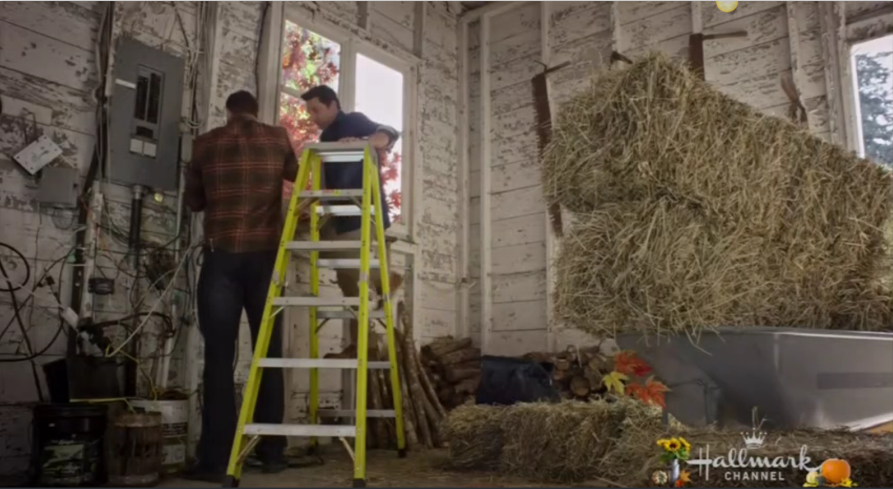 As I stated at the beginning, I really wasn't sold on a new farmhouse. But visiting this lovely home helped me connect to it and when the movie aired, it all just felt right. I thought Hallmark did good by the fans and did a nice job of acknowledging that the farmhouse "looked different", without completely overdoing it. Several times during the movie, comments were made about the remodel and for me, it worked. I applaud Hallmark for pulling this off because it very easily could have gone differently. I realize many fans were upset that the house wasn't the original. I get that, but the thing is, it had already been rented out by another production, BBC's Dirk Gently. I spent a lot of time on social media reading comments on several sites, but I think the consensus is this; people are just really happy to have seen Brian and Jenny and their friends together again on screen. It's that simple! And we are just waiting for our happy ending now. Can you say All of My Heart 3: A Wedding Story? Bring it on, Bill Abbott!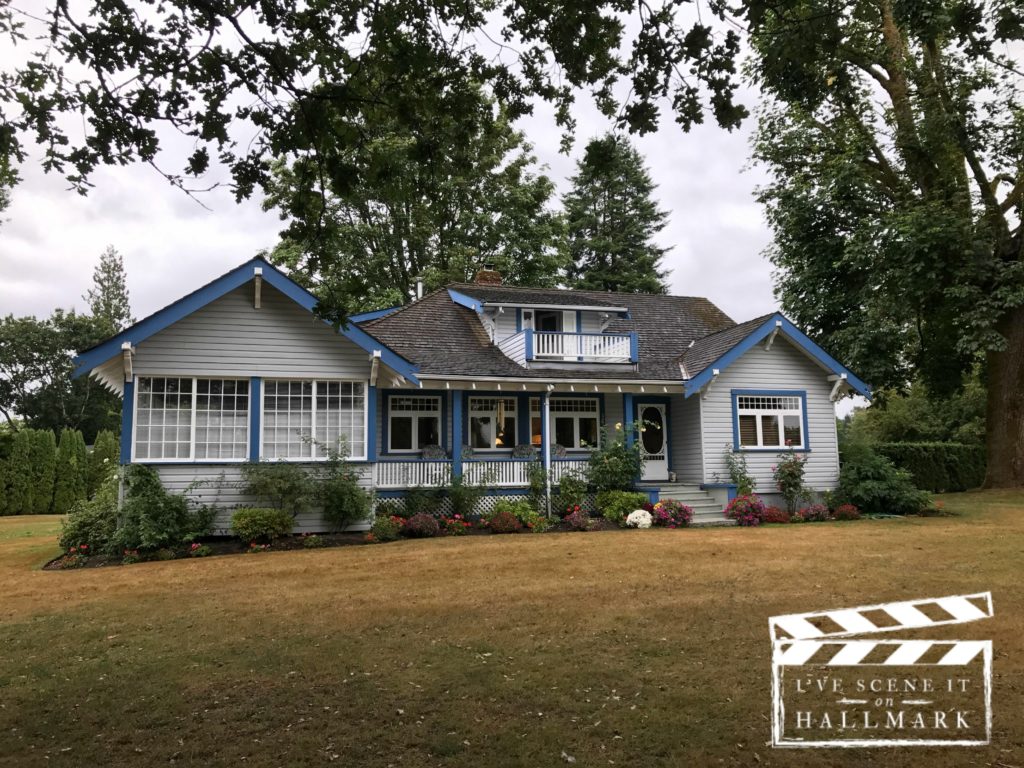 Very special thanks to Kathleen and Bob for the wonderful visit at their house, and for welcoming me back a second time after the movie aired to take my photos.  For more AOMH locations, check out my story on the coffee shop here and my story on the General Store here .  
Don't miss the all new Countdown to Christmas movies this weekend!!! Thank you so much to everyone that has liked and followed my Facebook page, followed me on Twitter, and signed up for my weekly post notification.  It is incredibly exciting to watch the numbers grow a little bit each week.
I'll be back next week with another new Hallmark location.  Hint: This one is dedicated to reader Sandy, who commented on my very first post.  Sandy, I hope you're still around 'cause my next post is for you!  Thanks for stopping by!!!