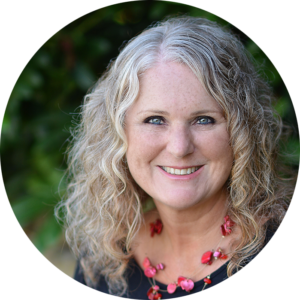 I was born and raised in Southern California.  I have had a fascination with film locations for as long as I can remember.  I don't know where it came from, but it began when I was a child.  I can remember watching The Brady Bunch each week, wondering where their house was.  Could I go see it?  Do you remember that episode when the whole family, Alice included, got new bikes?  I remember watching and wondering where that was filmed.  And that diner Alice worked at after she quit her job with the Brady's.  The show was notorious for flashing an establishing shot of some building, making me wonder where I could find it.
As I got older, that wondering didn't cease.  I continued to watch TV, and my focus would always zoom in on the location.  I remember the show Family and wanting to live in the Lawrence house.  Plus, they had that awesome little guesthouse out back!  During those years, the movie Lifeguard came out.  It had been filmed at Torrance Beach, the same beach where I spent my summer days.  How cool is that?  Sadly, the only thing I drove at the time was a Schwinn strand cruiser, so I never caught any of the filming.  That would come later.
When I was in 11th grade, Knots Landing season one began.  The beach they used in those early seasons was Torrance Beach, again, in my own backyard.  Through the years, my obsession with the show grew, along with my need to know where the real cul-de-sac was located.  I remember one day in 1985, I picked up the phone and called CBS.  I told the receptionist I wanted to know where the Knots Landing cul-de-sac was located and my call was transferred.  Next thing I know, a man answers the phone and says, "Knots Landing" and for a minute, I really didn't know how to respond.  But then I matter-of-factly said, "Hi.  I am a huge fan of the show and am wondering if you could please tell me where the cul-de-sac is located?"  Imagine my shock when I was given the street name (Crystalaire Place in Granada Hills, CA if you want to know).  True story!  Of course, this was all before the internet was born.  With the creation of Google, searching for film locations has become much easier.
It took several years, but I finally made it to the Brady Bunch house, as well as the Family house. In fact, the Family house was the first location I ever visited.  I spent time in the cul-de-sac watching the cast of Knots Landing film scenes.  I walked onto the set of The Wild Life, hanging out at craft services with a friend for a couple hours one night.   Yeah, that driver's license opened up a whole new world to me!  Even after I left California to raise a family in the Pacific Northwest, my love for finding and visiting filming locations continued to grow.  Today, my locations resume includes movie locations all over the world!
These days, I work a normal M-F day job and spend my free time researching and visiting Hallmark locations up in Canada.  Sometimes researching can be a simple process and other times I may spend hours tracking down just a single location.  Of course, I don't always find the location I am looking for, which can drive me crazy.  I am always so grateful to discover tweets from a passerby who happens upon a film set or from fans on set watching filming take place.  The details in those tweets can help me uncover a location months…or even a year…after the fact.   If you're looking for a location or have a tip, I'm on Twitter @ivesceneitonhm or you can email me at kerry@ivesceneitonhallmark.com  I would love to hear from you!
My good friend Lindsay has been blogging about her adventures stalking film locations for over a decade.  After writing a guest post on her blog in May 2017, I decided to start my own, featuring locations from Hallmark movies and series filmed in the British Columbia area of Canada.  I live in the Pacific Northwest, not far from the Canadian border.  I look forward to sharing these familiar places and their stories with you.
Thanks for your interest,
Kerry
I've Scene It On Hallmark