Last June, Hallmark gave us a month of June Wedding movies. When Calls the Heart stars Pascale Hutton and Kavan Smith teamed up for The Perfect Bride and fans couldn't wait to see this dynamic-duo together again!
From Hallmark:
Fitness trainer/former marriage counselor Molly White (Pascale Hutton) runs Bridal Boot Camp classes combining fitness and yoga with pre-marital counseling exercises to brides and grooms before their big day. While struggling with marital issues from her past, Molly meets the handsome Nick Dyson (Kavan Smith), a talented photographer who seems to be having doubts about his upcoming marriage to Molly's client, an overbearing perfectionist. While helping couples find their happiness and begin their new lives together, Molly discovers she, too, needs to learn how to forgive herself from her past so she can move forward with life – and love – in her future.
I'm a big fan of When Calls the Heart and love Pascale and Kavan together so this was a no brainer for me.  I knew Hallmark would create a great storyline and these two would light up the screen.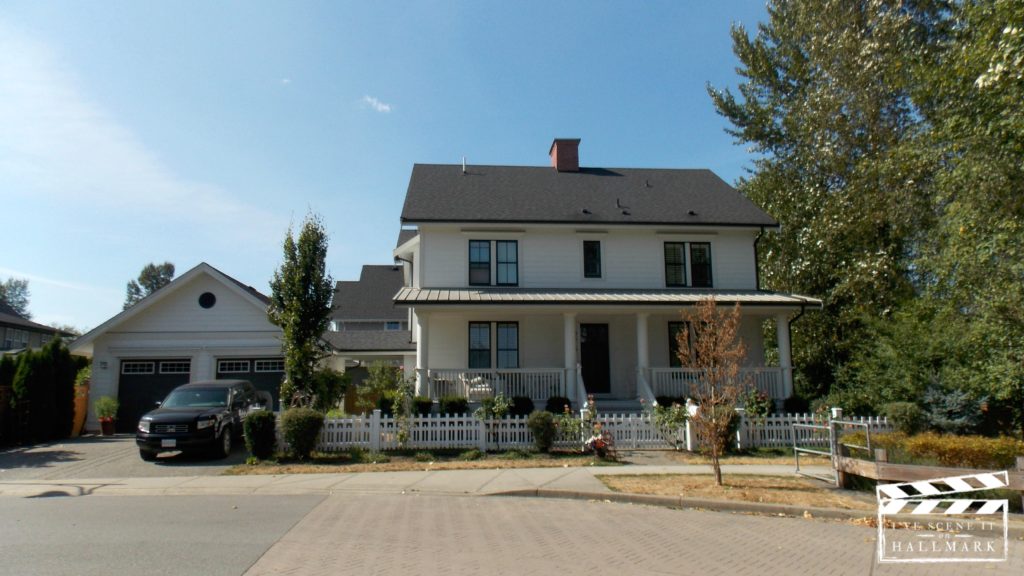 The Perfect Bride was primarily shot in downtown Vancouver, but Molly's house can be found in oft used Fort Langley, BC. I've mentioned before, pretty much everyone films in the fort!
I fell in love with Molly's simple white two-story home, complete with white-picket fence.  I can see myself sitting on that large porch in a black rocker, cuddled up with a cozy throw and a good book on a crisp fall day! Thankfully, this one was very easy to find. The interiors of the home were used as well; this is pretty typical for Hallmark productions. According to the website Property Insight, the home has 3 bedrooms, 3 baths, and is 2700 square feet. It was built in 2010.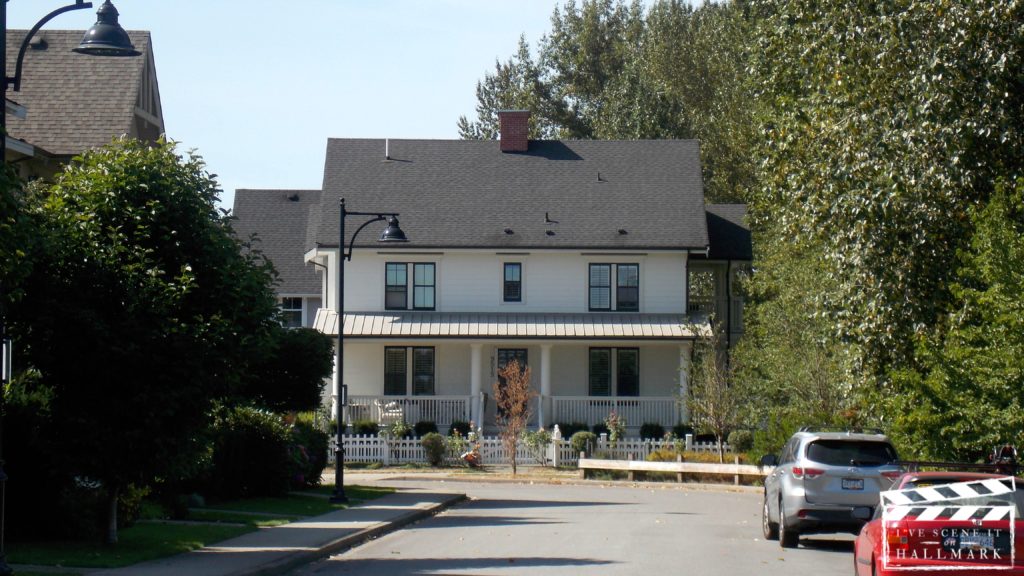 Molly's house is situated among other "Hallmark houses," in a walkable neighborhood of newer homes that look move-in ready on screen and are lovely to visit in person. People tend to their yards and the neighborhood is picture perfect, making it easy to understand why film crews return again and again. Fan favorites such as My Boyfriends Dogs, Convenient Groom, Bride for Christmas, and Looks like Christmas have all shot at homes in this 'hood and I will feature those in upcoming posts on the blog. Stay tuned!
Thank you to everyone who has signed up for my weekly post notifications.  As a new blogger, it has been SO exciting to watch that number climb a little bit each week.  I am honored to be able to share my experiences with those of you who are unable to visit all of our fave Hallmark film locations.  Thanks for letting me be your guide!
If you haven't already, please subscribe to I've Scene It On Hallmark so you don't miss a post!  I'll be back next week with another new Hallmark location.  It's going to be a big one and trust me, you don't want to miss it!!! Hint: Fan of Wedding Bells?  Then you've scene it!  Thanks for stopping by!