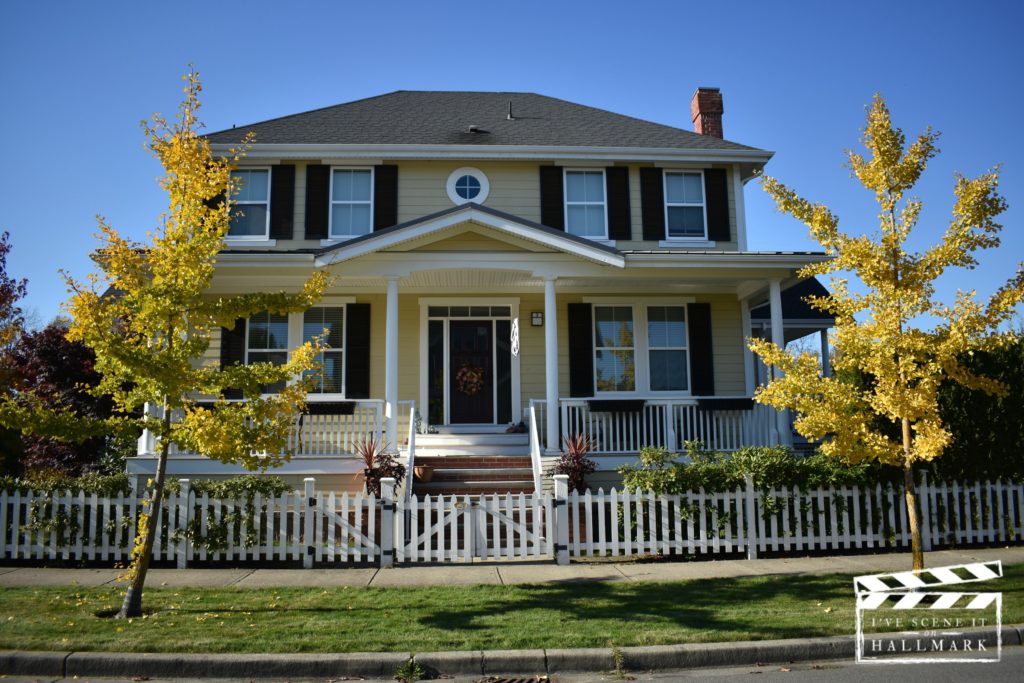 Hello fellow Hallmarkers!  Yes, I realize it is only January and it is snowing in some places, but I just could not help myself and HAD to write about the Summer of Dreams house!  Last weekend, it was announced that there will be a sequel, again starring fave 80's singer Debbie Gibson, which will air in June.  No, this is not "only in my dreams", but actually from Debbie's Twitter page:
I still LOVE me some Debbie Gibson and watching Summer of Dreams transports me right back to the late 80's and all her music, which I still enjoy to this day.  And I can't help but smile when I watch this film, which highlights one of her hit songs, Only in my Dreams.  LOVE it!!!  Makes me wanna get up and groove like the 20-something I was back then.  I think Debbie still sounds great and looks AMAZING and I find it impossible to believe she is 47.  Seriously, it baffles me.  (while doing research for this post, I learned that Blondie is 72!!!)  Summer of Dreams aired in 2016 as part of the Summer Nights series.  From Hallmark:
Fading pop star Debbie Taylor is on the verge of losing everything – including her freedom – when she runs away to suburban Ohio where she finds her way into teaching music to a talented group of misfit kids. As she lays low and taps into the kids' talents in an attempt to become relevant again, she begins to realize that fame isn't everything.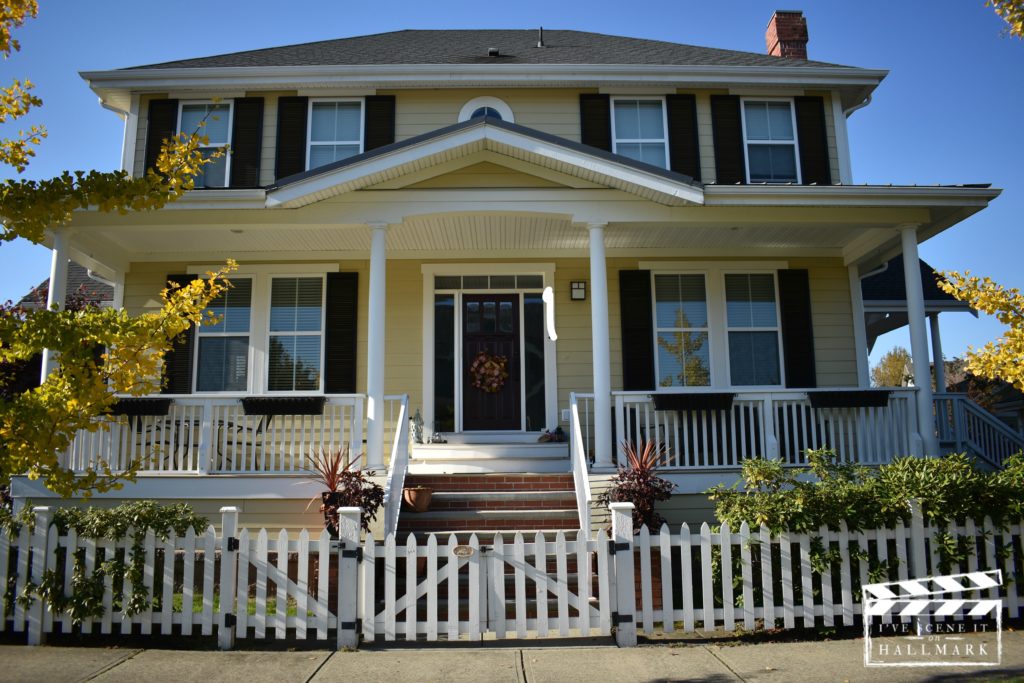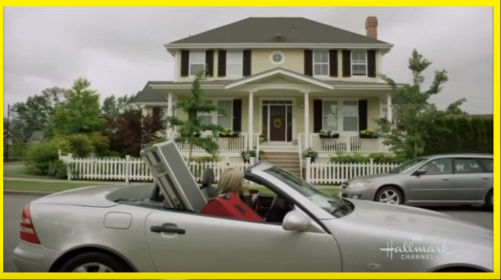 The first time I saw this movie, I was absolutely drawn to the home of Debbie's sister, Denise, played by the lovely Pascale Hutton.  I was ready to pack my bags and move to Canada if it meant I could live in this Summer of Dreams, dream house!  Of course, I had to track it down and although this one took a bit longer than I like, I never gave up because I just had to see it!  I was blessed to visit on a gorgeous sunny day last fall, the only thing missing were flowers in the window boxes.    I need to make sure to come back again in the spring, so I can see it all in bloom.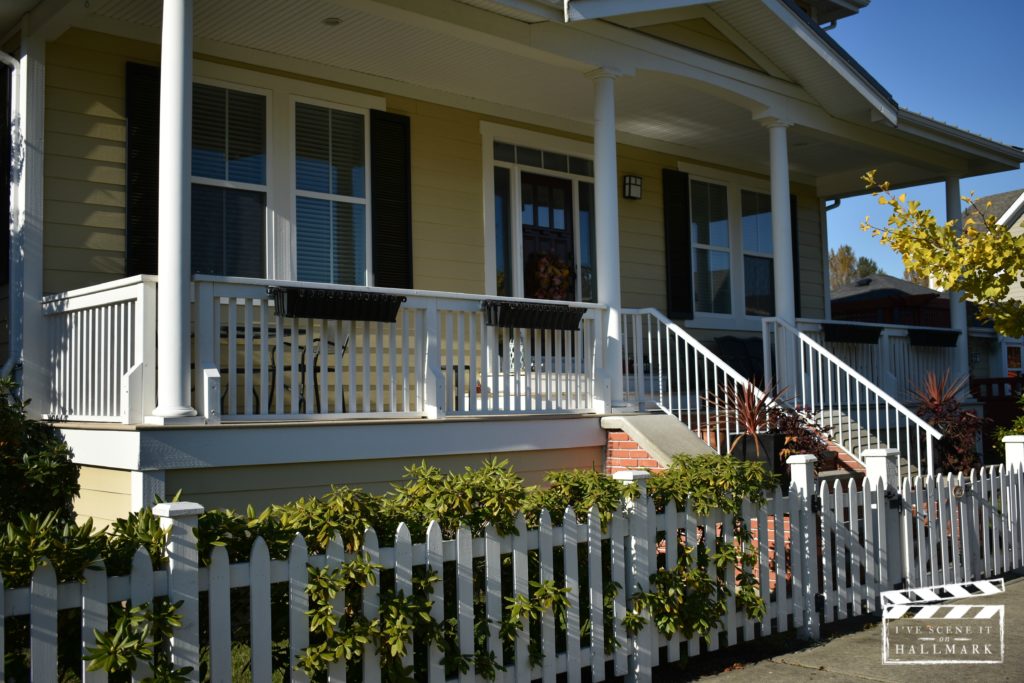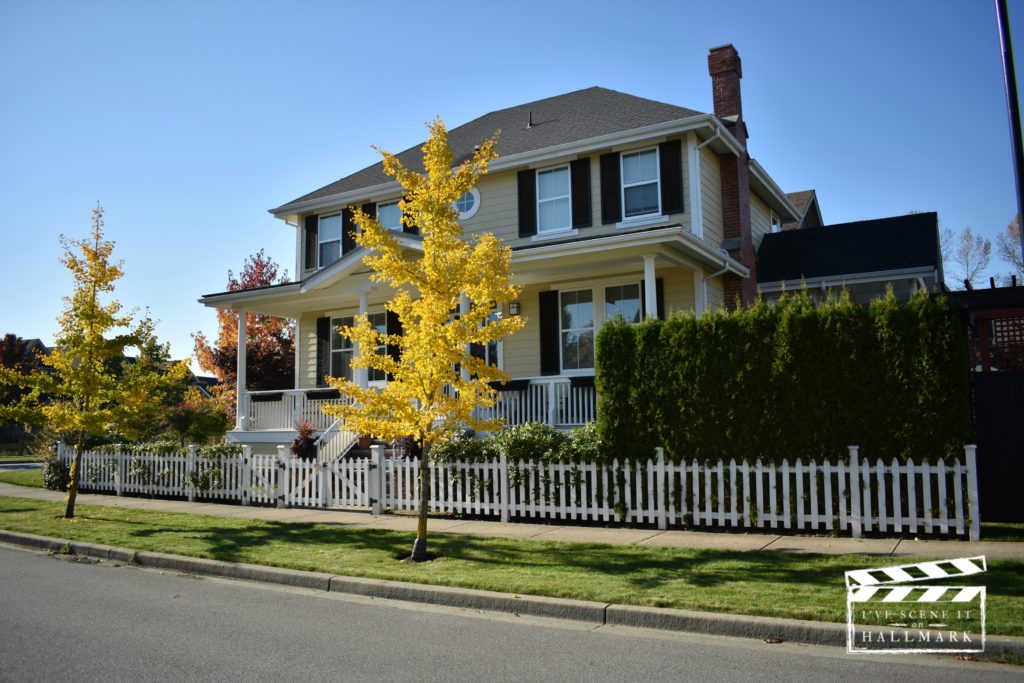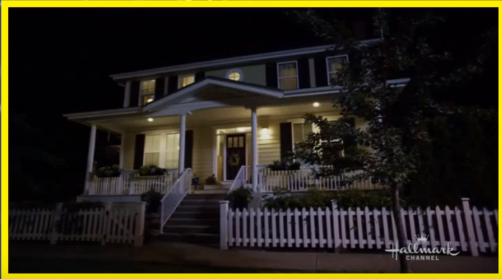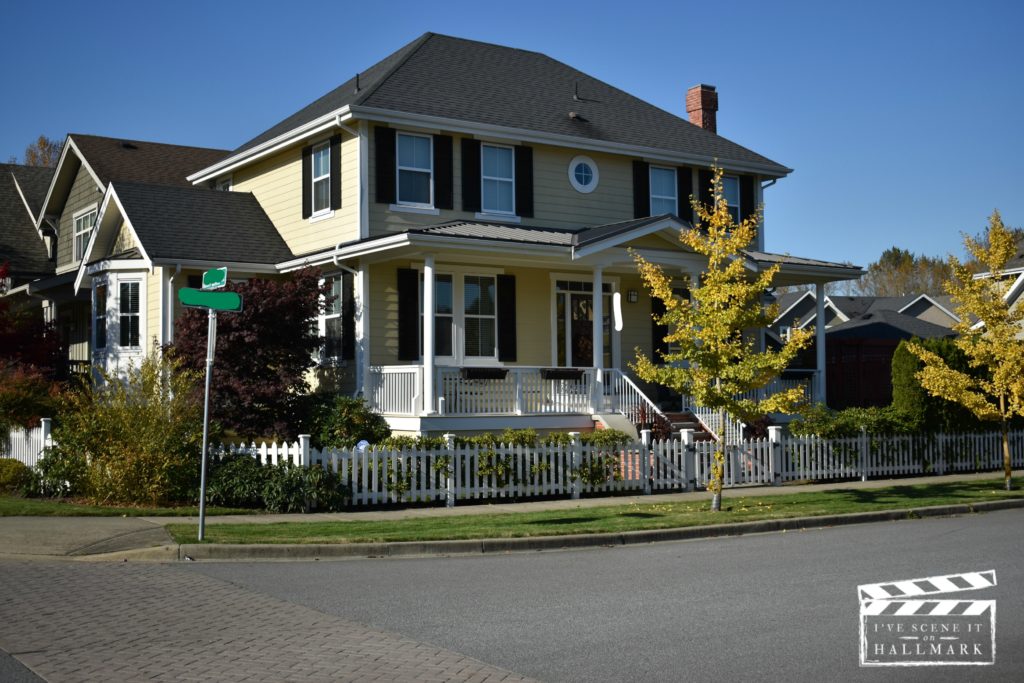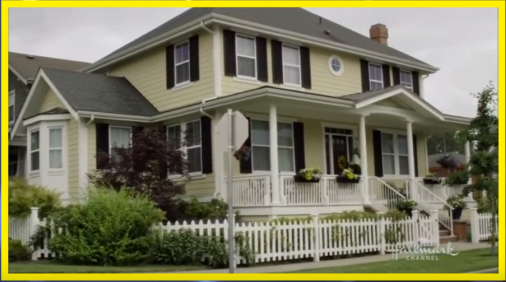 In person, this is a pretty big dwelling!  According to the website, Property Insight, this Dream house is a 2-story, 4-bedroom, 4-bath home on a nice corner lot.  It has nearly 3000 square feet and is 9 years old.  The interior was used throughout the movie.  It is simply gorgeous in person, and like most of the homes in this walk-able Fort Langley neighborhood, well cared for by the homeowners.  The paint is fresh, the picket fence is perfect, and the shutters are downright charming, adding to its curb appeal.   The front porch is so inviting and as you can see in my photos, is made complete with a beautiful detailed ceiling and recessed lighting.   Film crews took advantage of this picture-perfect porch and filmed several scenes on it.   I imagine myself out there, sitting on a large Cracker Barrel style rocker, watching the world go by, maybe even listening to a little Debbie Gibson!  Neighbors include other Hallmark Houses, such as The Perfect Bride, My Boyfriends Dogs, and Hailey Dean, to name just a few.  Yes, it is in very good company!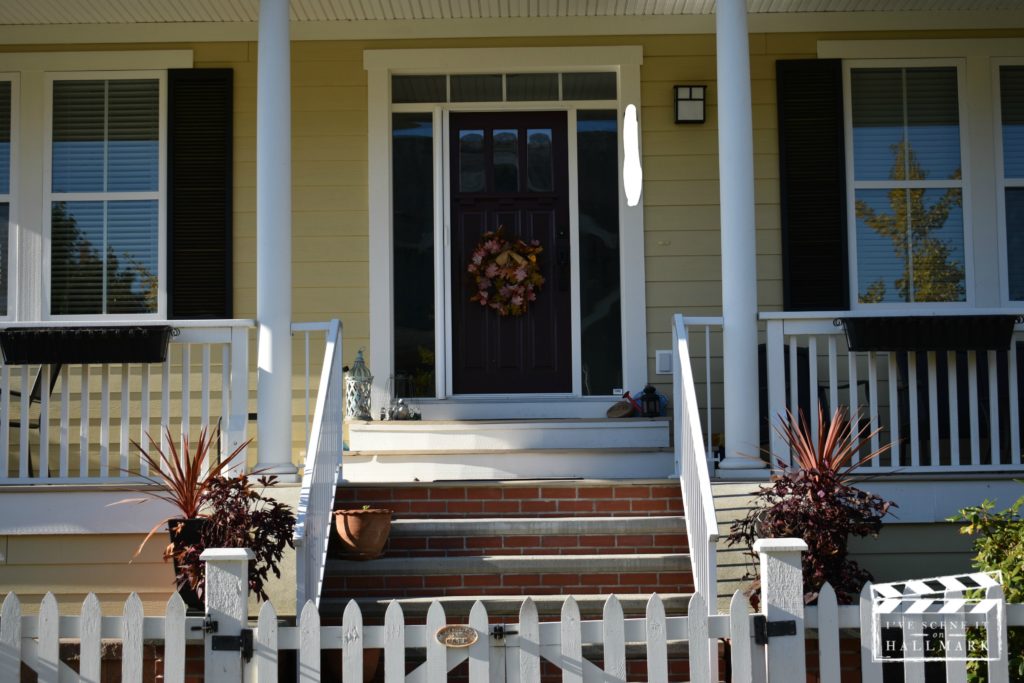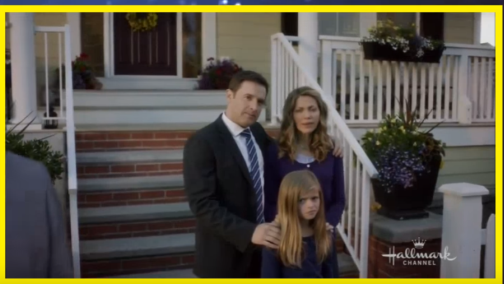 I apologize for the tiny screen shots featured on today's post.  The truth is, I do not own all of the Hallmark movies that I feature on the website nor does Hallmark supply me with the movies.  When capturing screen shots, I must rely on what I have access to on the internet.  Unfortunately, my trusty go-to did not have this movie available so I had to find other means.  I appreciate your understanding.  🙂
Do you have a favorite Hallmark House? Share yours in the comments.  I have several.  In my mind, I have one for different times of the year and without a doubt, this Summer of Dreams home would be my spring house.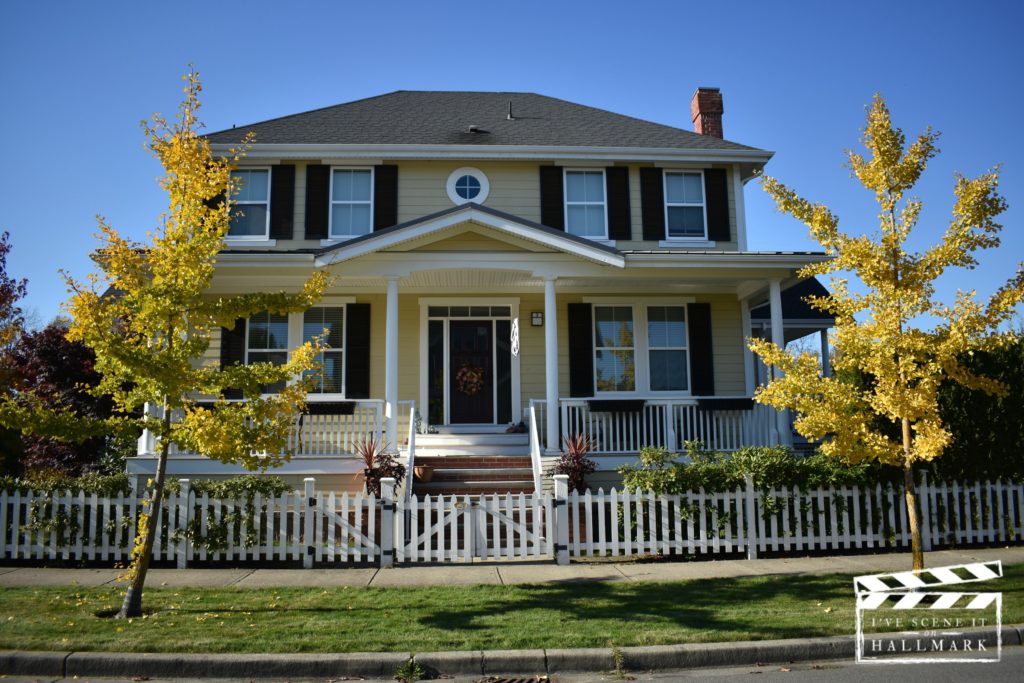 Want to buy the movie or music?  Please consider purchasing through my Amazon links, which helps to support this website.  Thank you!
You can check out Debbie Gibson's official website here.  As always, I thank you so much for stopping by today and for your support. It is such a thrill to share these locations with those of you who are too far away to visit in person.  Thank you for letting me be your guide.  If you haven't already, please subscribe to I've Scene It On Hallmark so you don't miss a post!  I'll be back next week with another new Hallmark location.