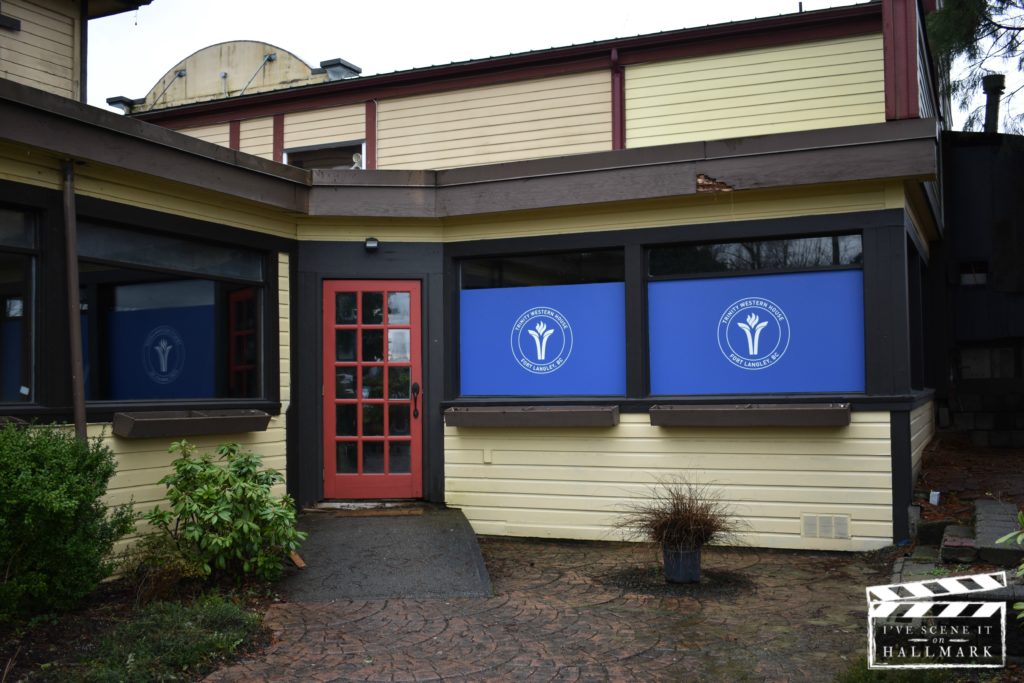 Several months ago, I did a post on Jacks house from Cedar Cove, which you can read about here.  That post continues to generate a lot of interest, proving that Cedar Cove is still a very popular series, long after its unexpected cancellation.  I will admit, I thoroughly enjoyed seasons 1 & 2 but was not thrilled with the direction season 3 took.  That said, it was a great series while it lasted, and it has left me with an assortment of locations to share with you.  I've been visiting Cedar Cove locations for the last several years now, ever since the first episode aired.  Recently, I decided to re-watch all three seasons and I am currently on season 3.  It has been most interesting for me because I am recognizing businesses and streets more than ever, not only from the Cedar Cove series but other movies we have scene on Hallmark.  The main thing I have noticed is the change in many of the key locations.  For instance, Moon's Place.  We saw one location used throughout season 1 and then in season 2, it is a totally different location, but just down the street from each other in real life.  Its been a blast re-watching these episodes and taking a look back at this beloved series, based on the book series by Debbie Macomber.
I have asked myself many times over the last few years, why some of the locations changed and more importantly, where I could find the new locations.  Turns out if I knew where, it would explain why, at least with regards to Moon's Place.  Let's back up a bit.  The pilot was shot on Vancouver Island, which explains why all the locations look different from the rest of the series.  In season 1 of Cedar Cove, production used a lot of locations in Fort Langley and some in Deep Cove.  During season 2, producers still shot in Fort Langley, but they began using even more locations in the Deep Cove area, about 35 miles away from the fort.  I had been to the original Moon's that we saw in season 1.  I even took some interior photos there several years ago.   While watching season 2 of Cedar Cove a few weeks ago, the "new" Moon's Place caught my eye and with each episode, I looked very closely, taking in the building and surroundings.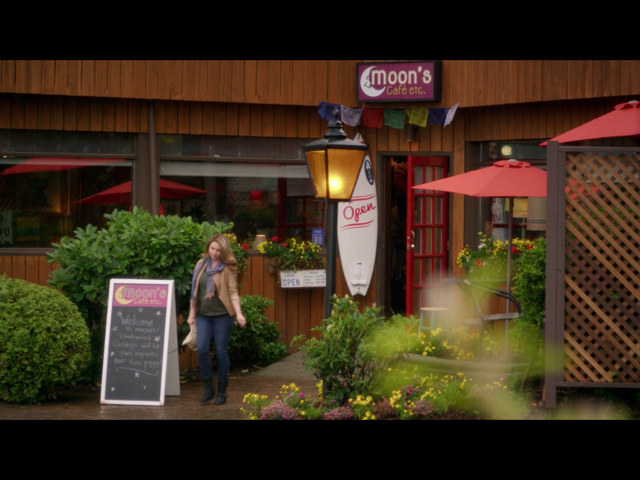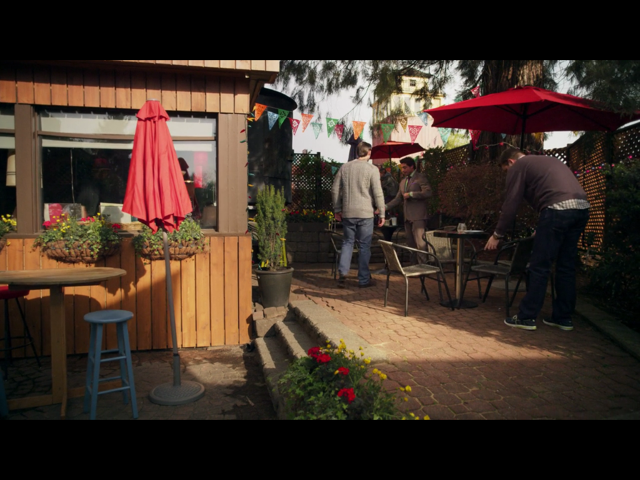 But it wasn't until I was watching the brand-new Morning Show Mystery: Mortal Mishaps, that I figured it out…Blessings Restaurant, the "new" Moon's Place, as well as the Captains Galley, are all the same building in real life!!!   And let's take it a step further.  The Cedar Cove Chronicle and Art Gallery are also part of this building, which I've been to before and even photographed back when the show was still in production, and the building was dressed with signs.   Can I just say how tickled I am to have discovered the location of the season 2 Moon's….finally???  I know, pretty nerdy, but locations are my hobby so it's a pretty big deal for me.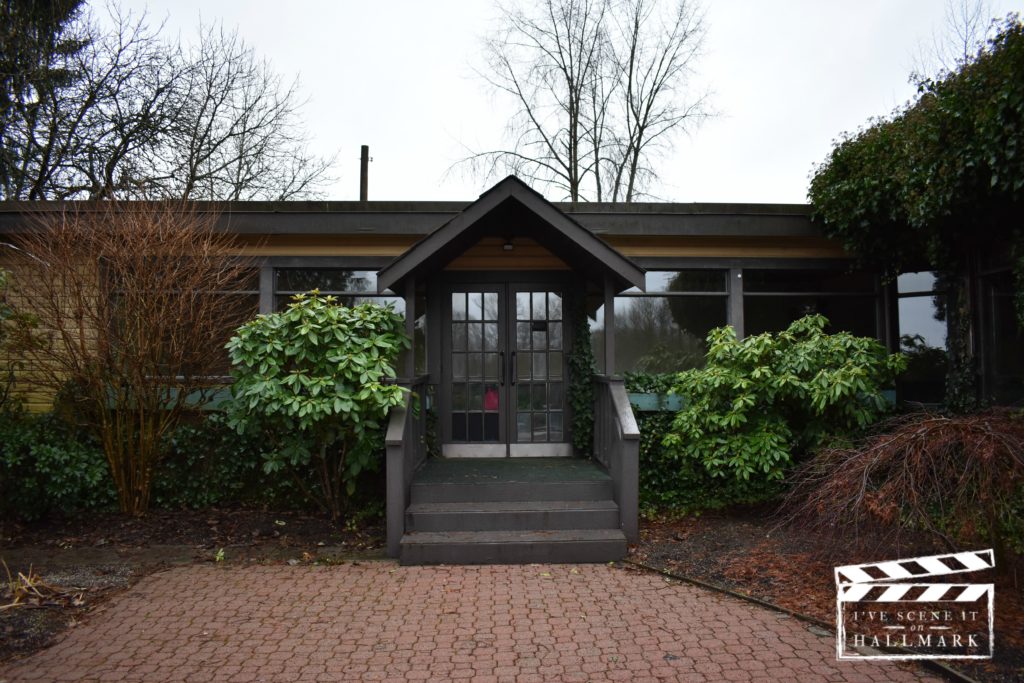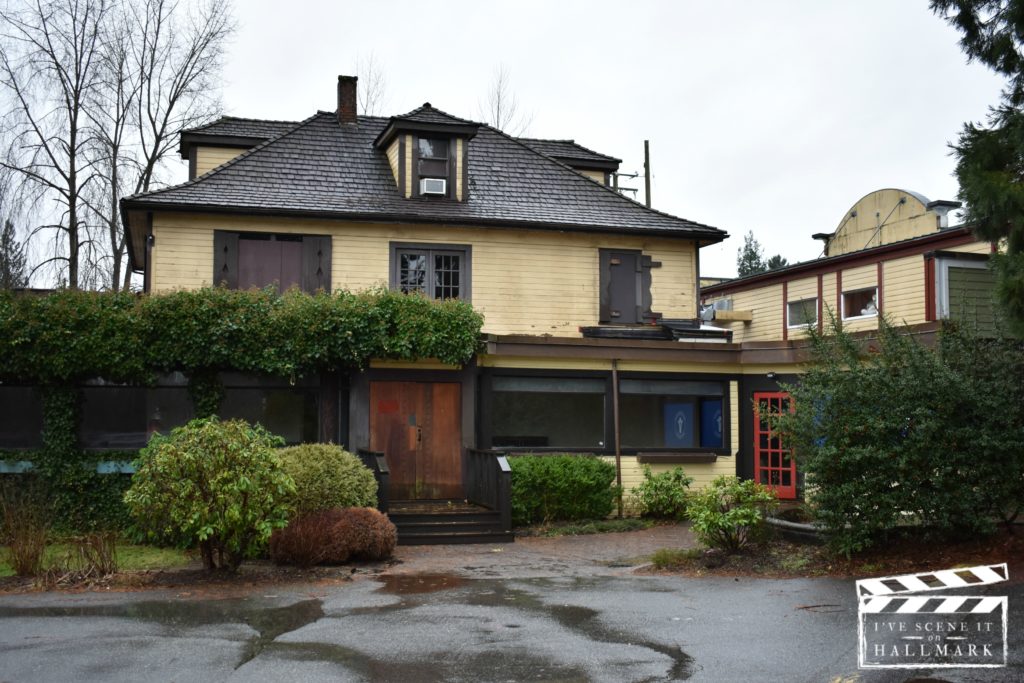 The Bedford Restaurant in Fort Langley has been closed for several years now and the building sits vacant these days, except when crews show up for filming.  It is located along the Fraser River and has a lovely view, as we have scene on Cedar Cove.  For the new location, cedar stained wood was hung on the exterior, a fence was built to the side of the glaring red door, which created a nice patio.  Set decorators dressed the interiors of a corner of the building and just like that, they had an all new Moon's.  Another portion of the Bedford was used as the Captains Galley Restaurant, where everyone in Cedar Cove tends to eat.
Moon's shows up regularly throughout the series and since discovering its location, it now makes total sense why a change in venue was made; money.  Production was already renting the space for the Captains Galley, Chronicle, and Art Gallery and it is a large building with plenty of room to set up Moon's.  Just the right camera angles were captured and boom, several locations for the price of one.  Of course, I am merely guessing here but its my theory and I'm sticking to it!  😉
As I mentioned, I noticed this location immediately while watching Holly Robinson Peete's new Morning Show Mystery.   (hey Holly…..original 21 Jumpstreet fan here!!!)  I remembered the exteriors from my recent viewing of Cedar Cove and I had my light bulb moment.  The interiors of this deserted restaurant were used extensively and if you look carefully at the flooring during the Moon's scenes, you will see the same carpet as both the Captains Galley as well as Morning Show Mysteries.  Check out the ceilings too!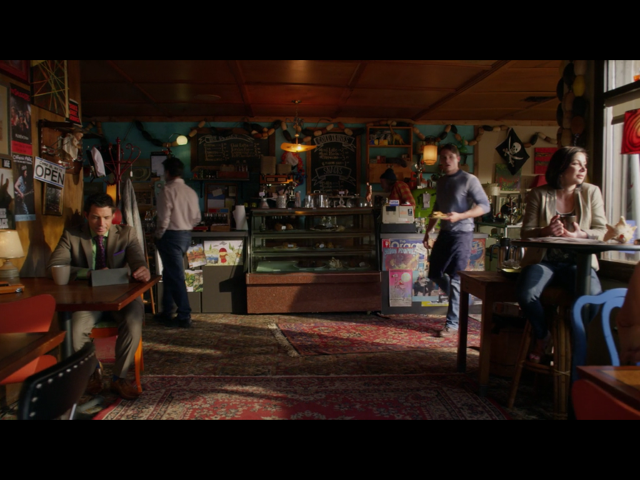 Set decorators did place a few brightly colored throw rugs down but there was enough carpet showing, along with the window placement, to tip me off.   And I'm not ashamed to admit I got a little rush knowing I finally cracked this case.  I had always wondered where Moon's moved to and why, and now I had my answer.  (again, I'm only speculating on why)  In the screenshots below, you will see the same room was used for filming these scenes.
The large wooden deck directly in front of the Bedford was used as well, and it wasn't the first time I've scene it on Hallmark.  But, I will save that for another post!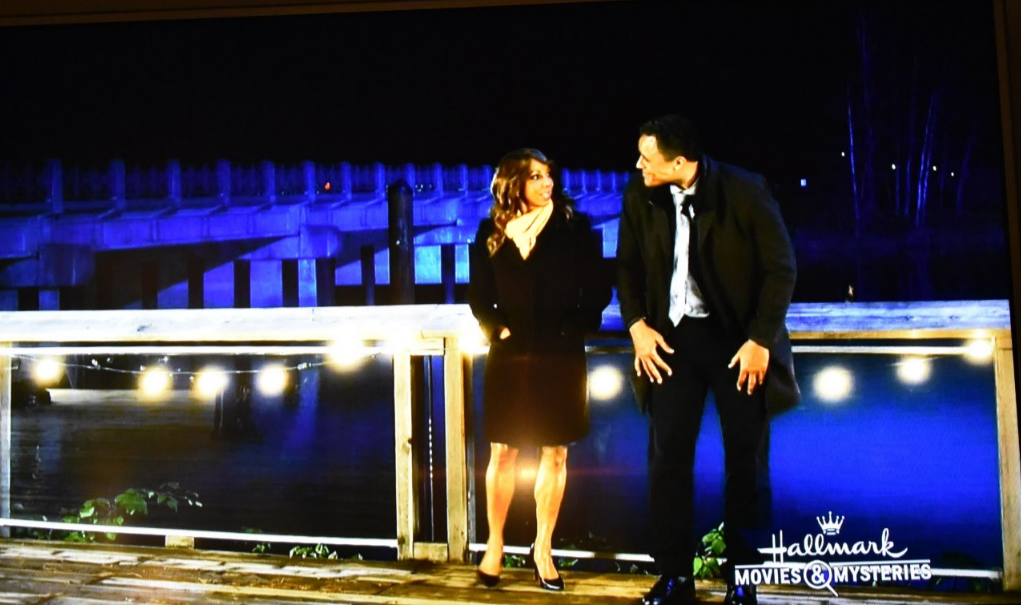 I tried to gain access to the building, which is currently owned by the Township of Langley, but had no luck.  I had really hoped to photograph the inside of the place.  I spoke to a couple people in town about this historic building, wanting to learn more about it.  They remember first dates, celebrating special events and anniversaries, and are sad to have lost the chance to make more memories there.  I couldn't find much information online and the restaurant closed in 2012/2013.  Like many buildings in the fort, it is believed to be haunted.   I hear the inside is in pretty bad shape; the raccoons love it!  The place was built in 1904 and I'm told there are plans to move and renovate the space.  I really hope to see this happen.  Check out the photo below, showing what it looked like back in the day.  I also found this commercial from 1985, that you can view here.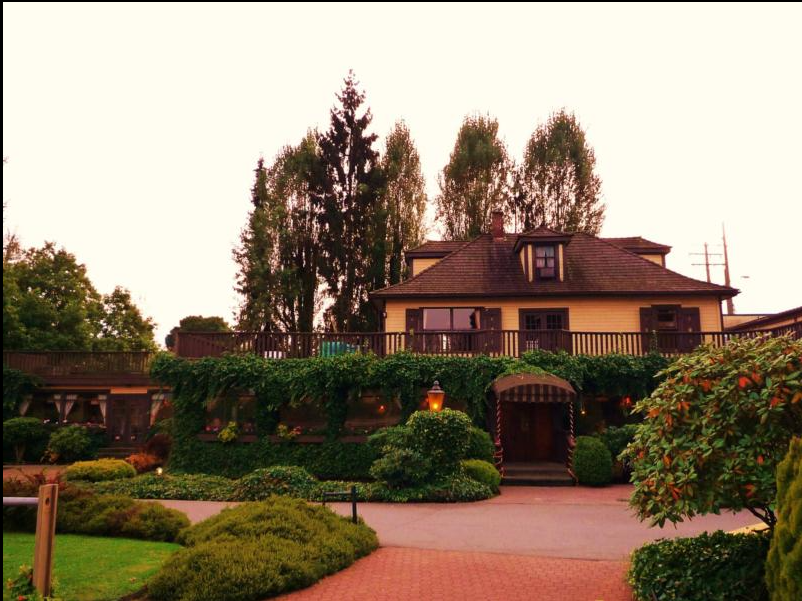 The Cedar Cove Art Gallery and Chronicle will be featured in a future post, when I take a "look back" at Cedar Cove in the coming months.
Want to buy the DVD's?  Please consider using the links below, which help to support this website.  Thanks!
Were you a fan of the Cedar Cove TV series?  How did you feel about its cancellation?  Let us know by leaving a message in the comment section below.  Thanks so much for your support and for stopping by the blog today.  I will be back next week with an all new Hallmark location.