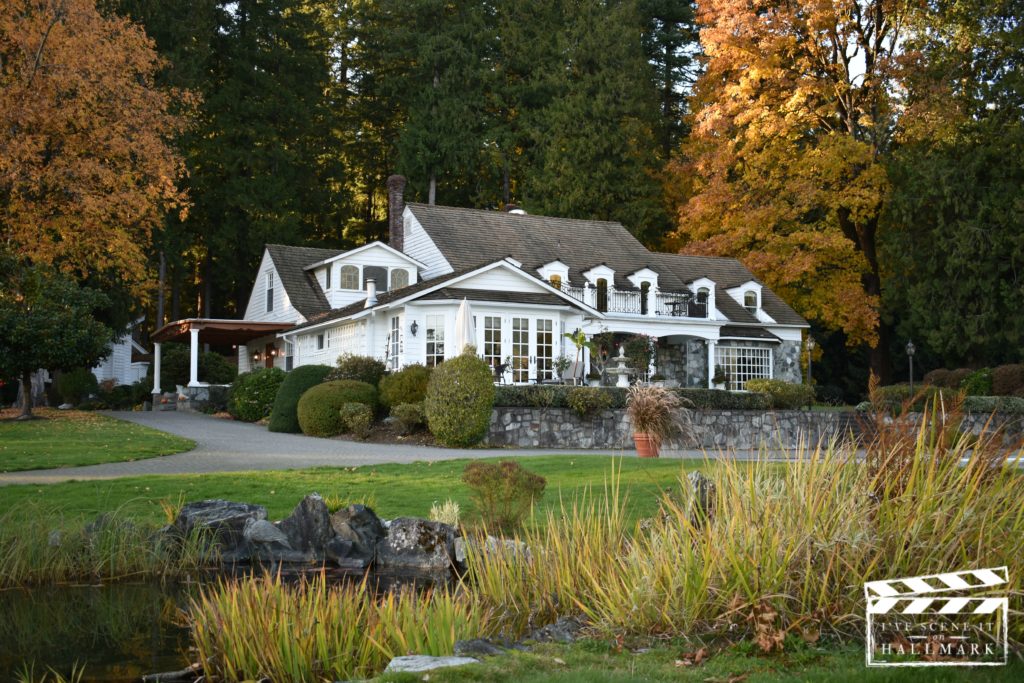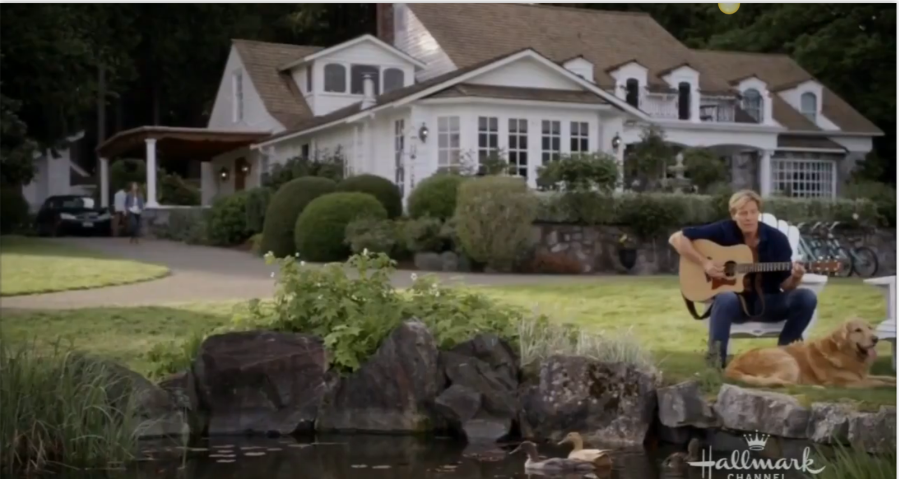 Nested along the Harrison River in the foothills of the Fraser Valley lies an area known as Harrison Mills. And tucked away within this rural landscape sits Rowena's on the River, a 160-acre waterfront estate dating back to the 1800's. Originally the home of the Pretty family, this property has been transformed into a beautiful inn, complete with 4 luxury cottages, a restaurant, and an 18-hole golf course. The views here are spectacular and the location secluded and peaceful. It is no wonder that Rowena's was the back drop for Hallmark's The Wedding March 1 & 2, and the yet-to-be-released third installment.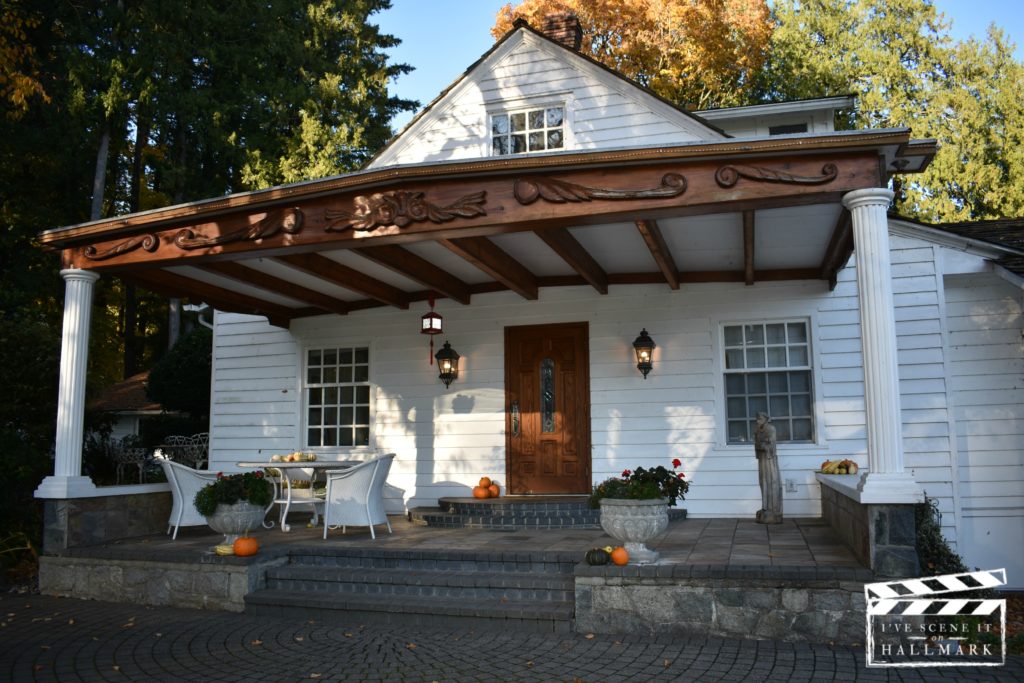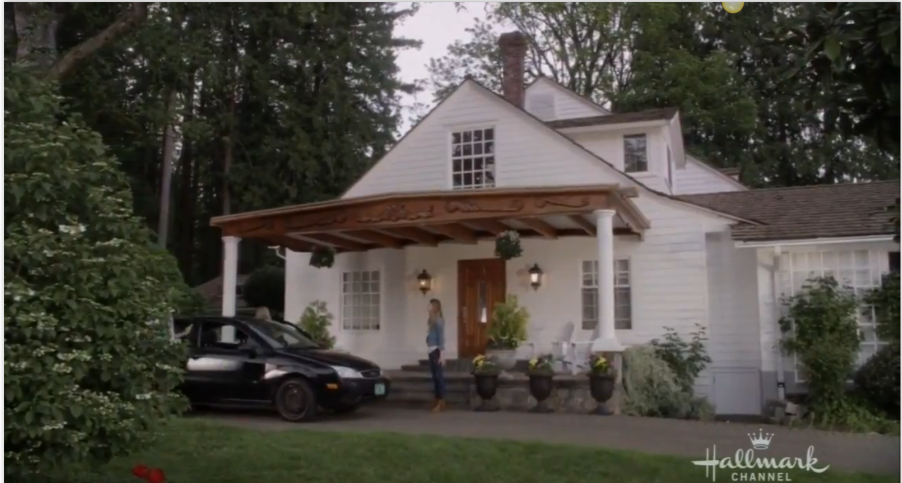 I'm not sure about you but when I laid eyes on that location during the first movie, I had to know exactly where it was.  I wanted to see it with my own eyes. The location is quite possibly one of the most beautiful settings I have ever seen on screen. So, it should come as no surprise that I wanted to know the whereabouts of this hidden gem. And hidden it was! By the time the second movie aired, I was filled with a renewed hunger to find it and began a full-on pursuit to track it down. I wasn't going to rest until I located it. Thankfully, it didn't take me too long, although it wasn't as easy as I would have liked. In the end, I discovered its location and immediately reached out for an interview.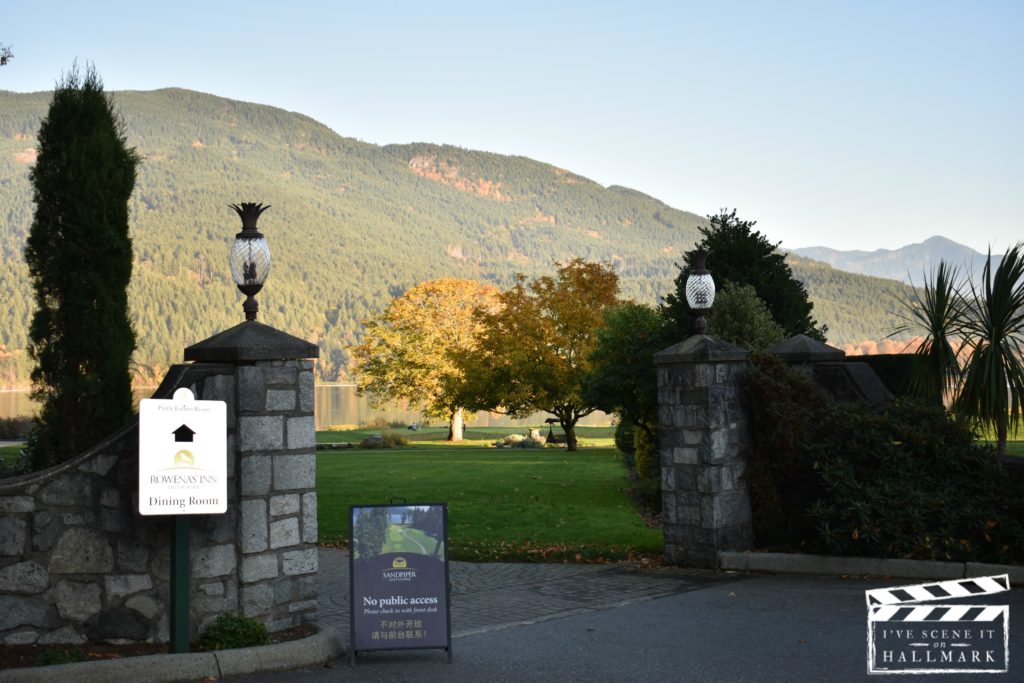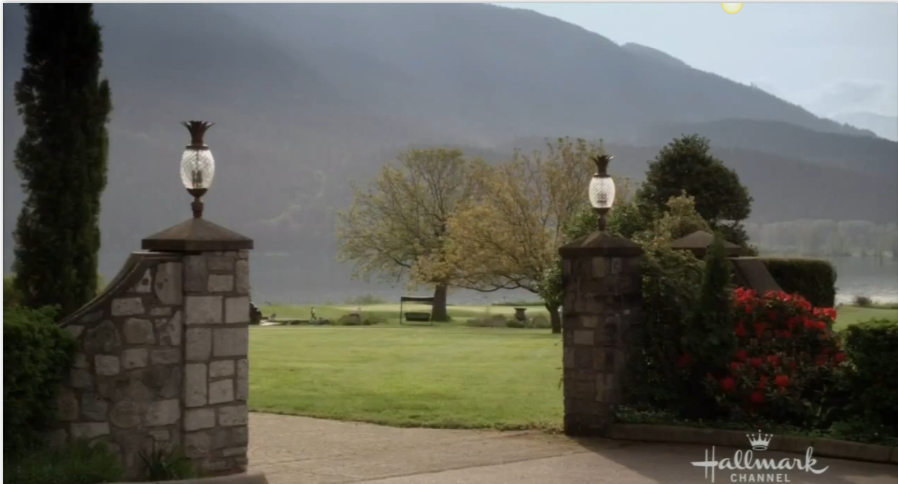 I was able to schedule a telephone interview with Summer, who handles PR and marketing for the inn. She was genuinely friendly, very easy to talk to, and extremely forthcoming with information regarding filming. And you know me, I had A LOT of questions! She took the time to carefully answer them all, was very gracious to me, and I never felt rushed or anything.  Summer loves what she does and she loves Rowena's. It is obvious when you listen to her. And I loved her enthusiasm!
First, let's talk about the history of Rowena's. Charles Nelson Pretty and Rowena Elizabeth Peters were married in 1917 and lived in Vancouver, B.C. They started a family shortly after, and Rowena gave birth to four children through the years: Charles Watson, Rowena Charlotte, James Ivan, and Elizabeth Anne (also known as Betty Anne). In 1924, the Pretty's purchased the 160-acre parcel of land. It had been owned by a Mrs. Jackson, who sold the property when her husband passed away, and the Pretty's allowed her to remain in her home for as long as she wished. Over time, they built a home on the property and through many years of additions and remodeling, it became what is now Rowena's Inn. Since there was no electric company in the area at the time, Charles built a dam to produce electricity for the home and surrounding buildings. And it is still in use today, continuing to generate electricity for the inn. Pretty amazing, right?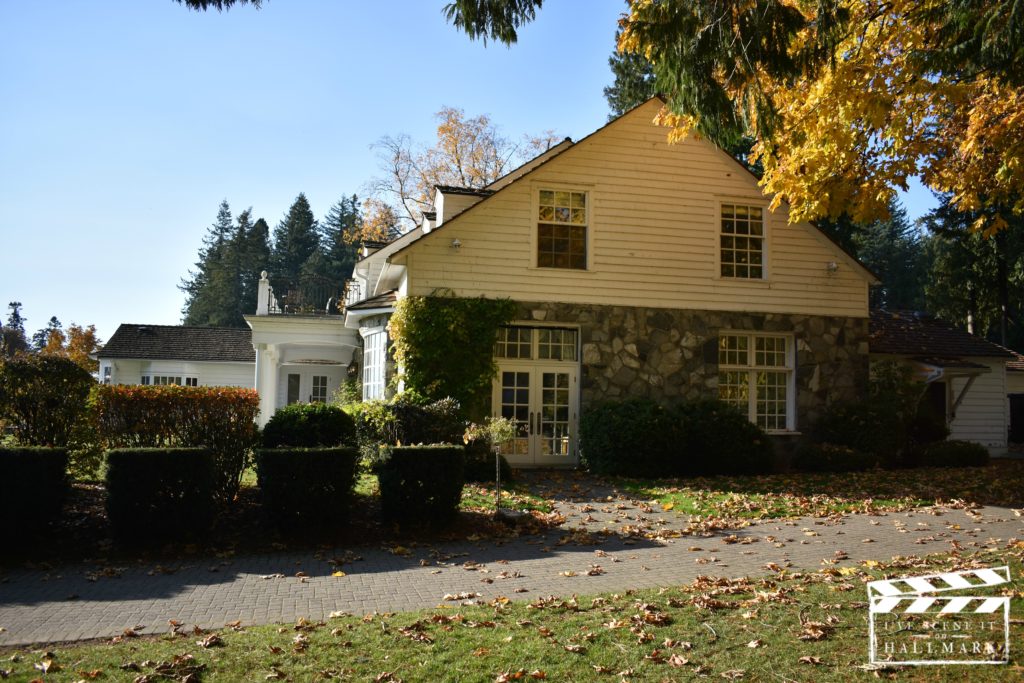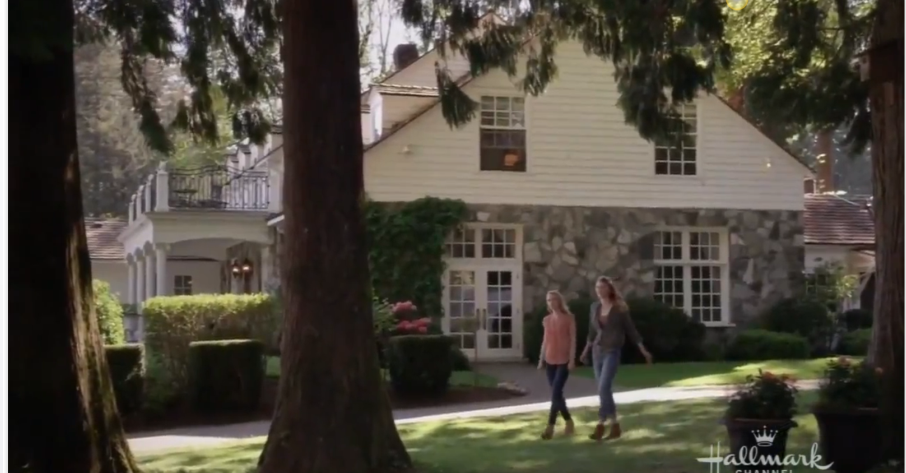 Charles Sr. was a businessman and he his father were involved in a timber brokerage business. For additional income, he turned the property into a dairy farm and at one point had even developed a Silvertip Fox farm on the property. Eventually, Charles got in the logging business.  At one time, his company was the largest privately-owned logging company in all of B.C.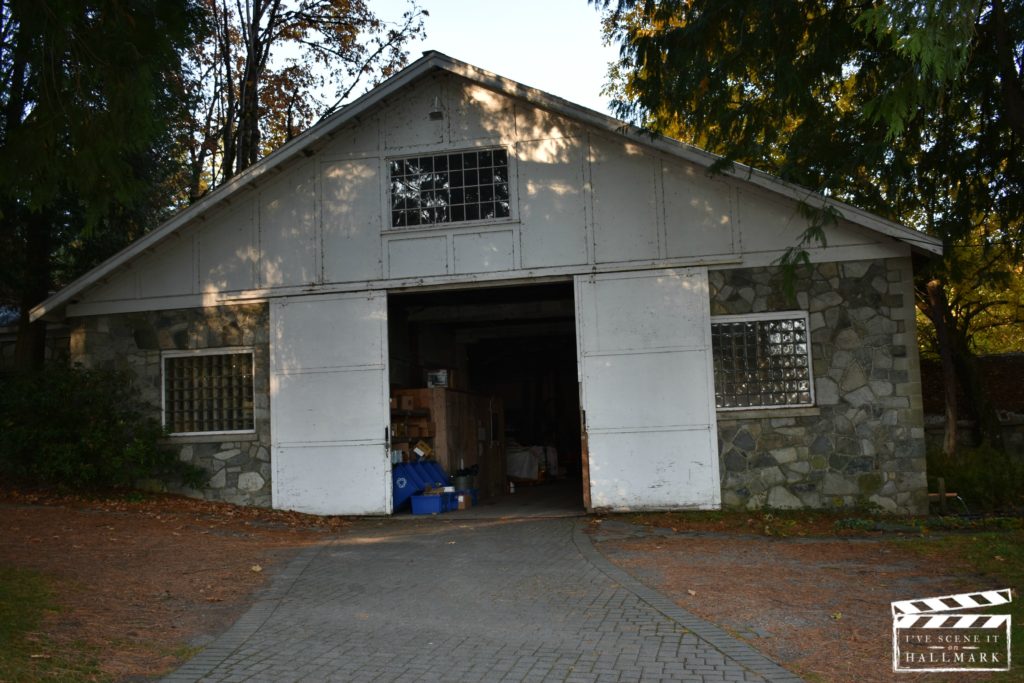 Over the years, the Pretty family had their share of tragedy. There was a fire in the winter of 1947-1948 that was devastating for the family. In 1968, Rowena Charlotte was killed in an auto accident and five months later, Charles Watson died of a massive heart attack. Today, Betty Anne is the sole survivor of the four Pretty children.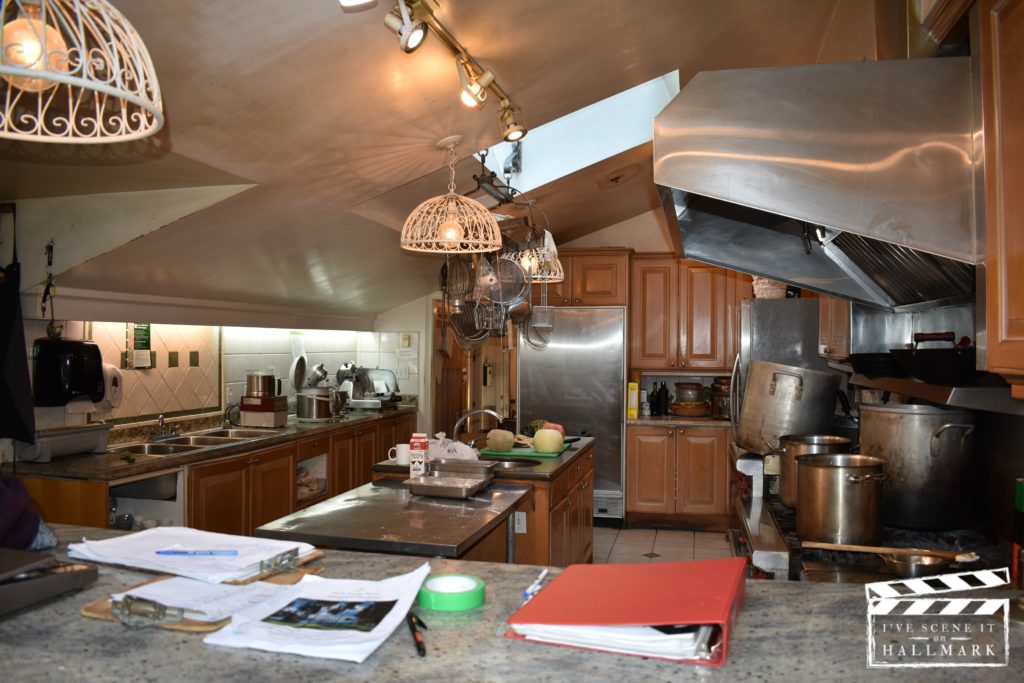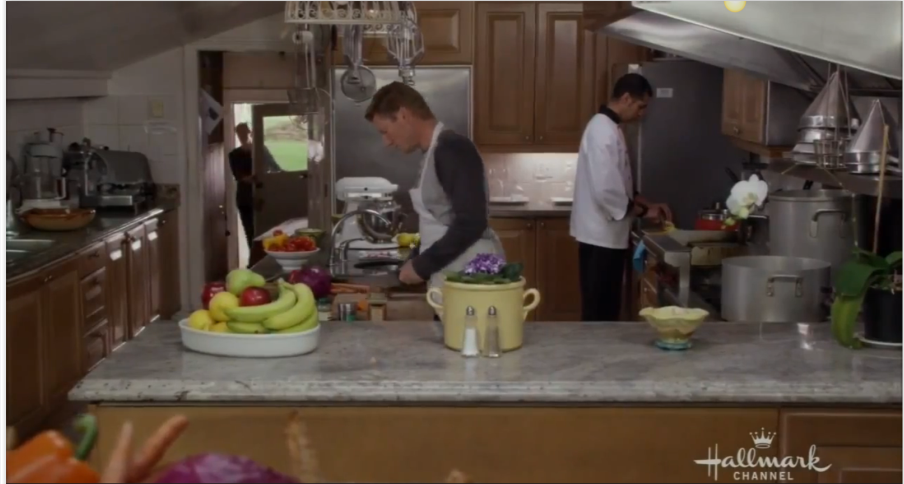 The drive to the property was drenched with the colors of fall; an impressive variety of oranges, golds, and reds against a background of evergreens and the beautiful Harrison River. And the autumn sun was the only thing in the clear, blue sky. It was like one of the Fall Harvest Hallmark movies we love, except the foliage was real and not the work of a set decorator, and this was not a spring day film shoot designed to look like fall. No, it was the last weekend of October and it was 68 degrees outside, quite unusual for the Pacific Northwest this time of year. And once we arrived at the property, it only got better! Picture the golf course greens against a harvest-colored rainbow with the river as the background.  It is easily one of the most beautiful places I have ever visited.  The fact that I was able to experience it during my favorite season, with great weather no less, was simply magical.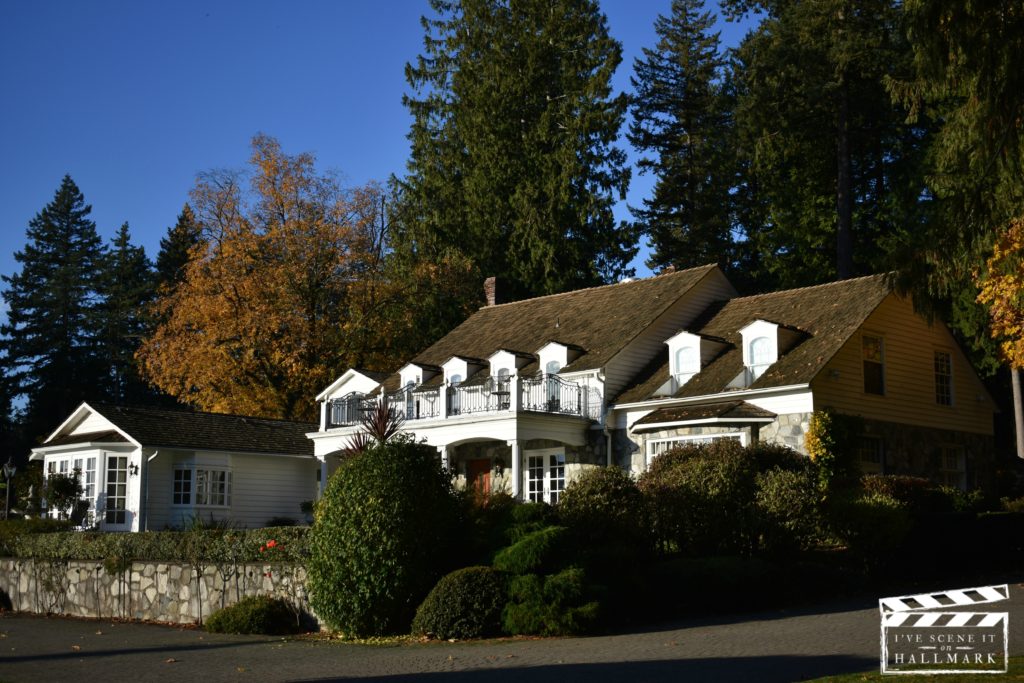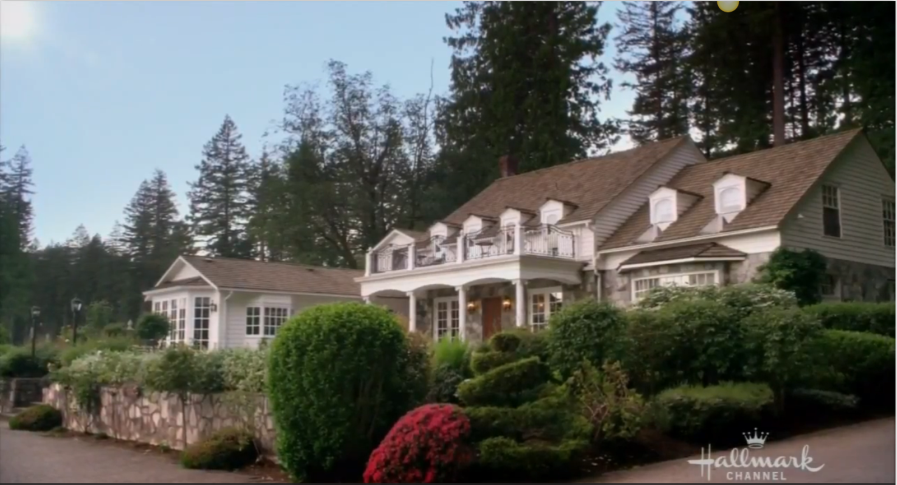 There are several room accommodations in the upstairs of the inn, at what used to be the Pretty family home. In addition, there are 4 luxury cottages on the property, which is where we stayed. The cottages give that cozy rustic feel yet are open, very spacious, and filled with every amenity you could want, including wifi.  There is a stone fireplace, complete with wood, newspaper, and matches.  We had a fire going in the evening and again in the morning. The king sized 4-poster bed was especially comfortable, and I slept peacefully through the night. There is a table and chairs near the window with an outstanding view and a kitchenette with mini fridge, a Keurig machine, mugs, plates, and silverware. The oversized bathroom has in floor heat, a separate shower, and a lovely granite counter vanity. The focal point in this room, however, is the enormous jetted tub for two. There are even tealight candles for a romantic ambiance. The fridge was stocked with complimentary items, including locally bottled water, Perrier, white wine, and mints. There are towels for the outdoor spa and plush white robes for guests to use during their stay.  They have truly thought of everything you need! Each cottage has its own private deck, perfect for relaxing with a morning coffee or perhaps an after-dinner nightcap.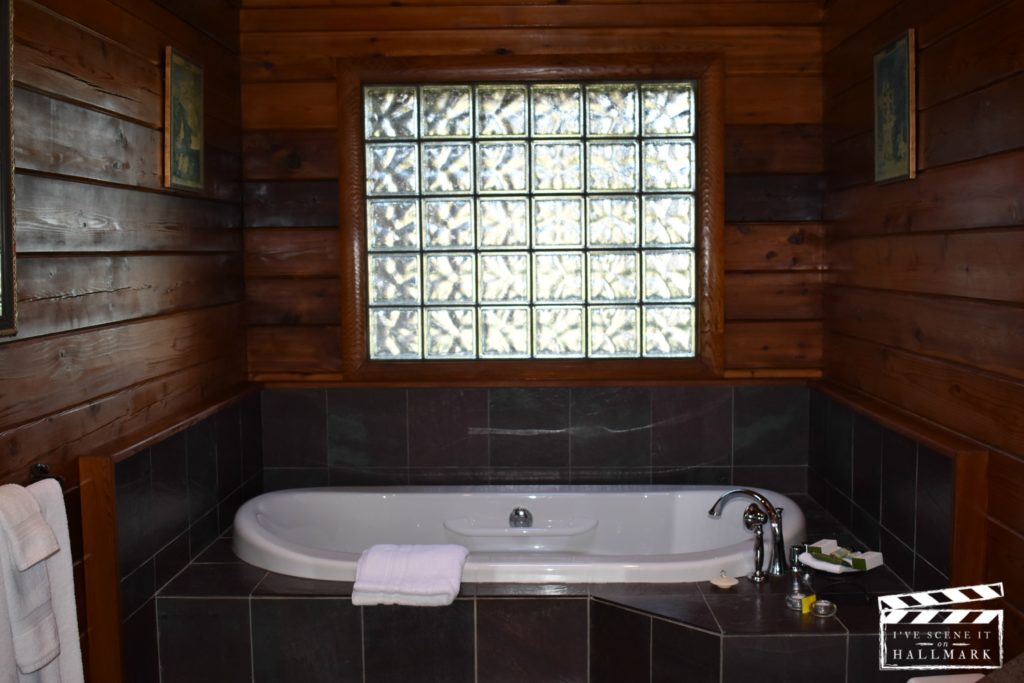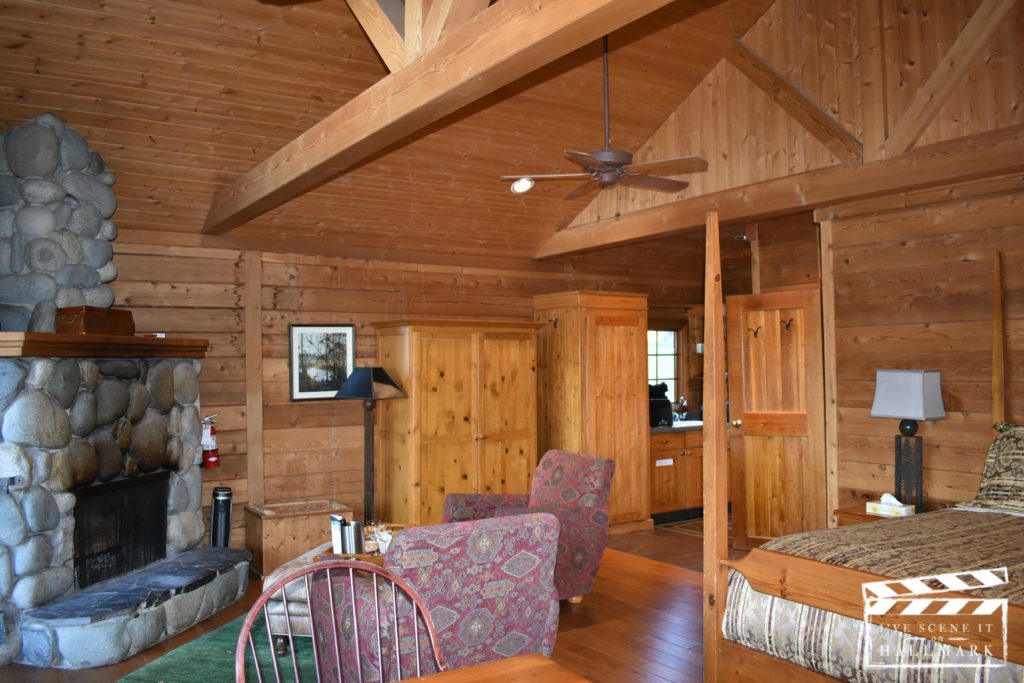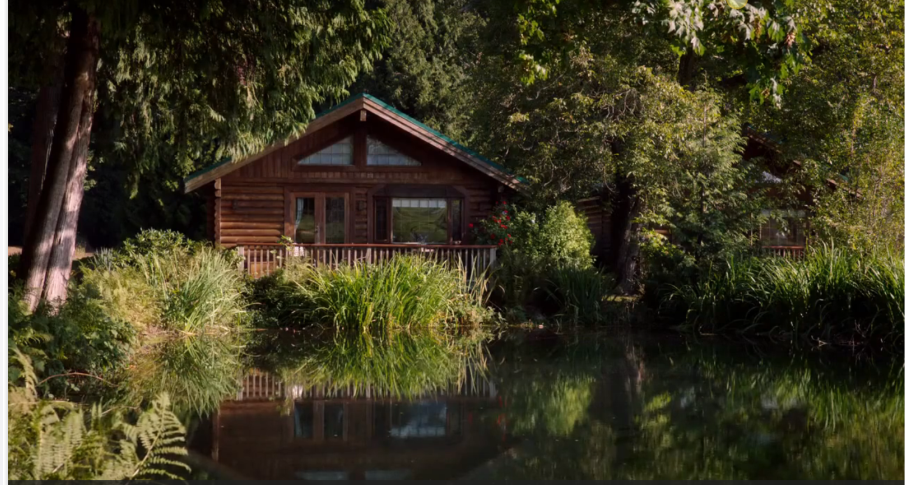 The Sandpiper golf course makes this a very popular destination, and there were a lot of golfers during our visit. There is a restaurant onsite called the Clubhouse Restaurant, which has a full bar. They are open for service every day, offering a wide variety of options for any appetite. We had a fabulous dinner there before retiring to our cottage and snuggling up to a fire. My husband enjoyed a rack of ribs, complete with coleslaw while I chose the Harrison Prime Rib burger with fries. A buffet style brunch was served in the morning, again offering a wonderful selection to choose from including eggs, bacon, sausage, pastries, waffles, and more. And the view from the restaurant, like everywhere on the property, was absolutely STUNNING! We thoroughly enjoyed our meals and took in the views, watching the golfers, and gazing out at the river. Tranquil and peaceful- a marvelous and welcome break from the fast-paced workweek.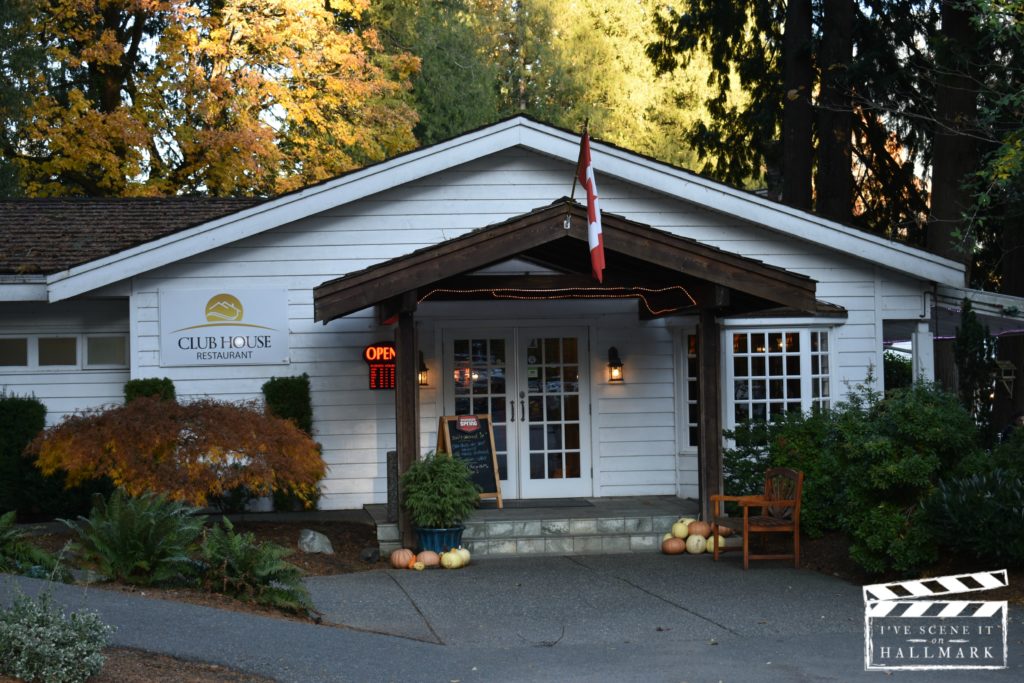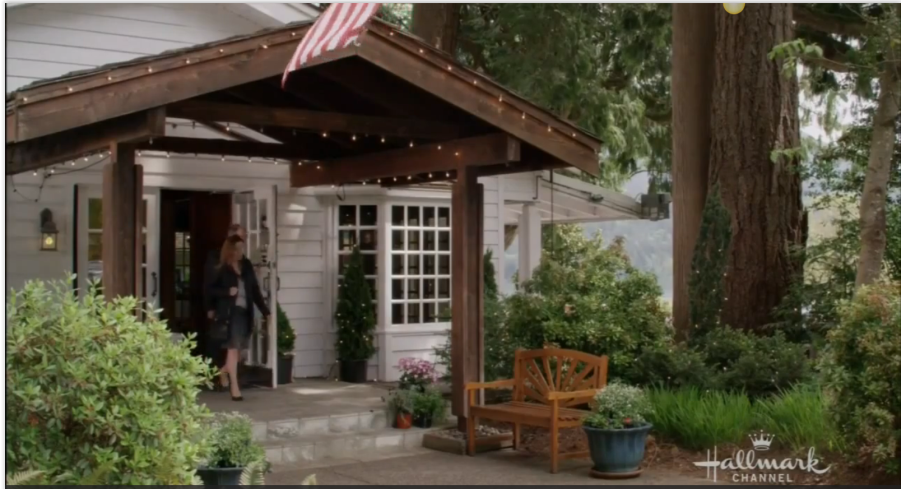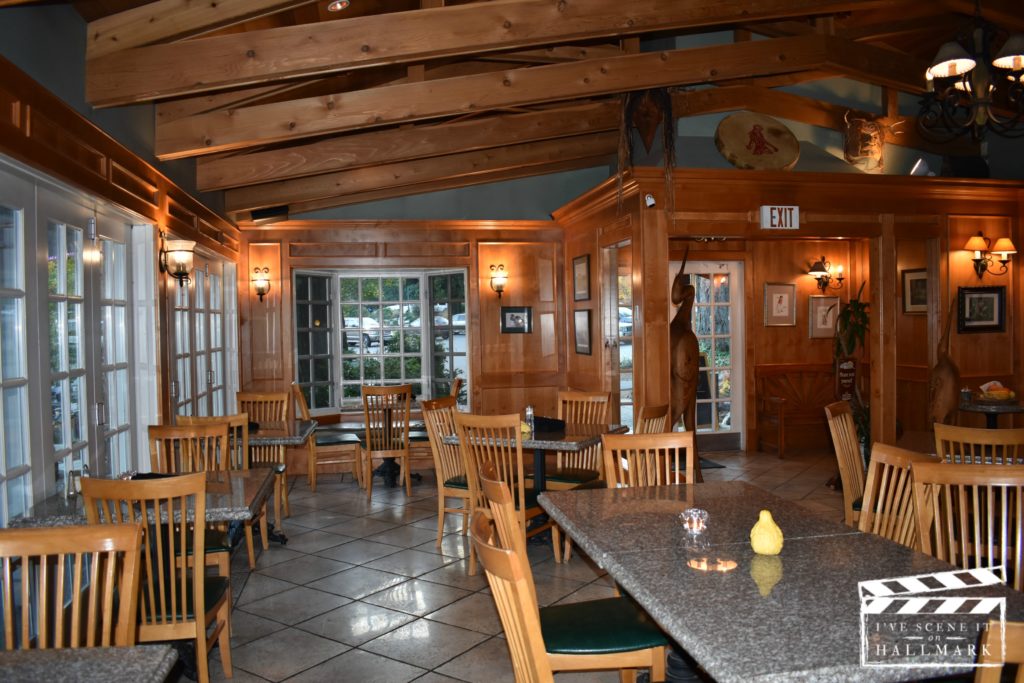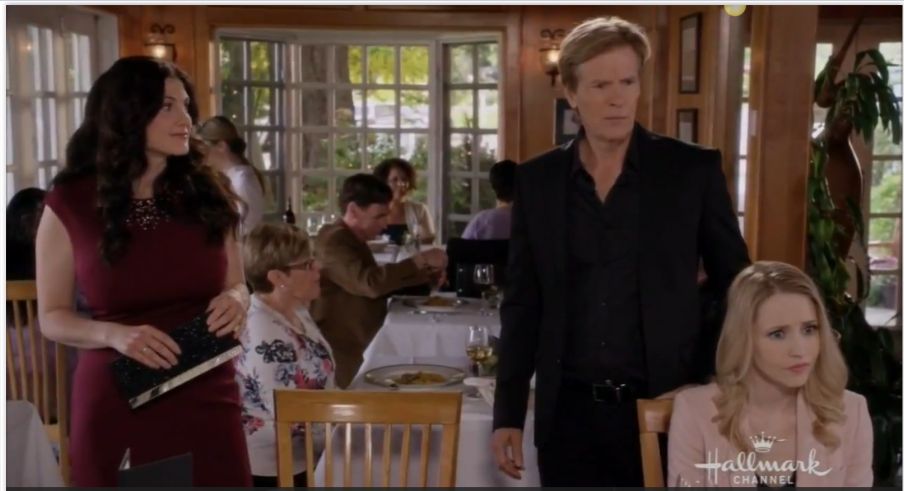 I am a longtime fan of both Jack Wagner and Josie Bissett.  Before I watched them on the original Melrose Place of the 90's (yep, I know, totally  dating myself), I was a big time fan of the long-running daytime drama, General Hospital, where Jack played Frisco Jones.  I even saw Jack in concert once, way back in the day! (and I may or may not still have my Jack Wagner cassette tapes.  'All I Need', anyone?)  I loved  Olivia and Mick's sweet story and now I'm just waiting for their happily ever after. I have not heard anything about the release of The Wedding March 3 but I hope it is part of the Valentine's line-up. Wouldn't it be just perfect?
We've scene Rowena's in a couple of Hallmark movies: The Wedding March 1, 2, (and yet-to-be-released 3), but it was also the backdrop for I Do, I Do, I Do. The inn played more of a character in The Wedding March franchise. What got me in Wedding March 1 was watching Jack Wagner's character, Mick, sitting by the rocks, playing his guitar, and singing. The image of that scene, with the beautiful inn in the background, sort of swept me away. And as the film went on and more of this magnificent property was shown, I was mesmerized by the beauty of this place. And I knew that I had to find it, had to see it, had to walk around the grounds. This location was a little more challenging to find but well worth it! The most difficult part was having to wait to visit. It should come as no surprise that Rowena's hosts weddings every weekend from about May until October. Included in the rental is the entire inn, so a weekend get-away in the summer was not happening. In the end, it worked out even better because it would have been too warm to use the fireplace in the summertime! I would love to attend a wedding there someday. Wouldn't that be something? (anyone need a plus one???)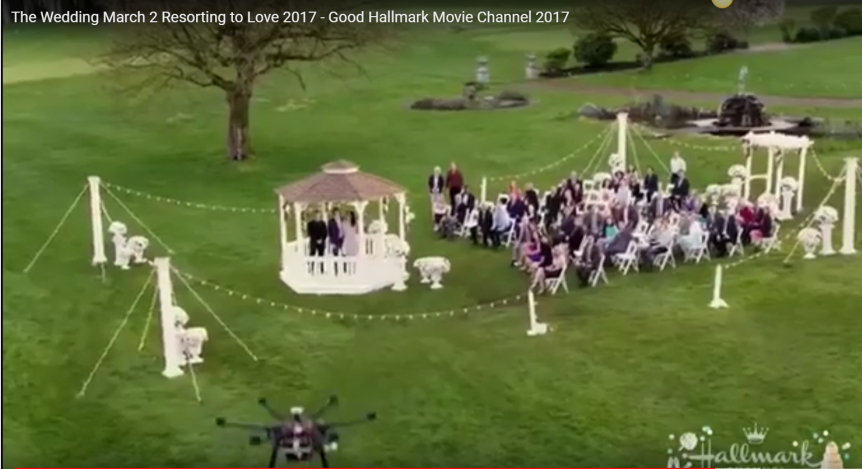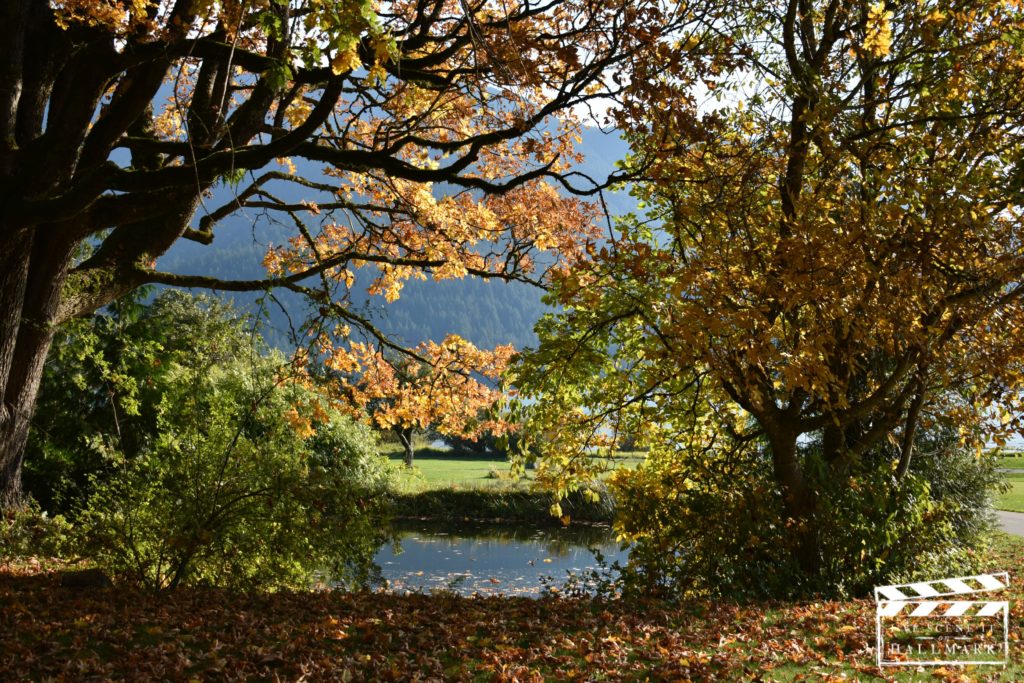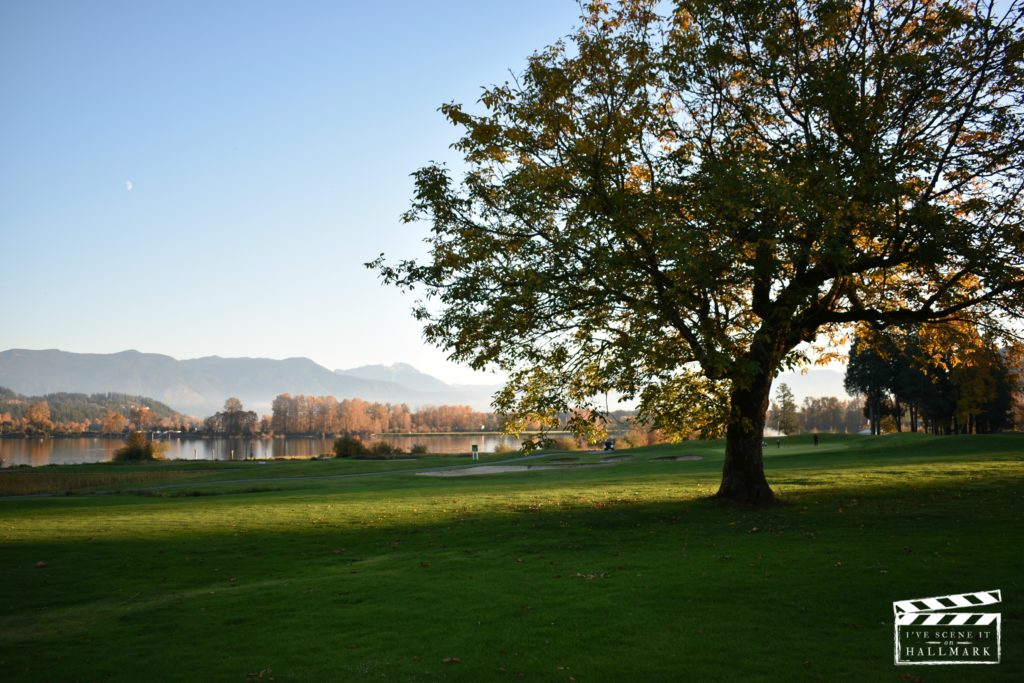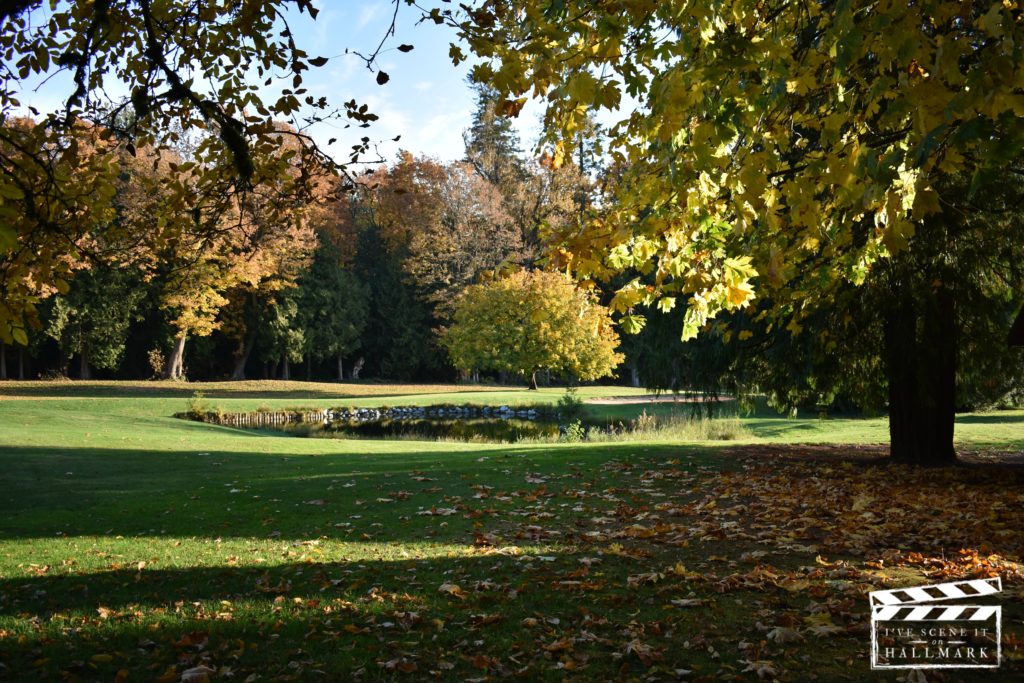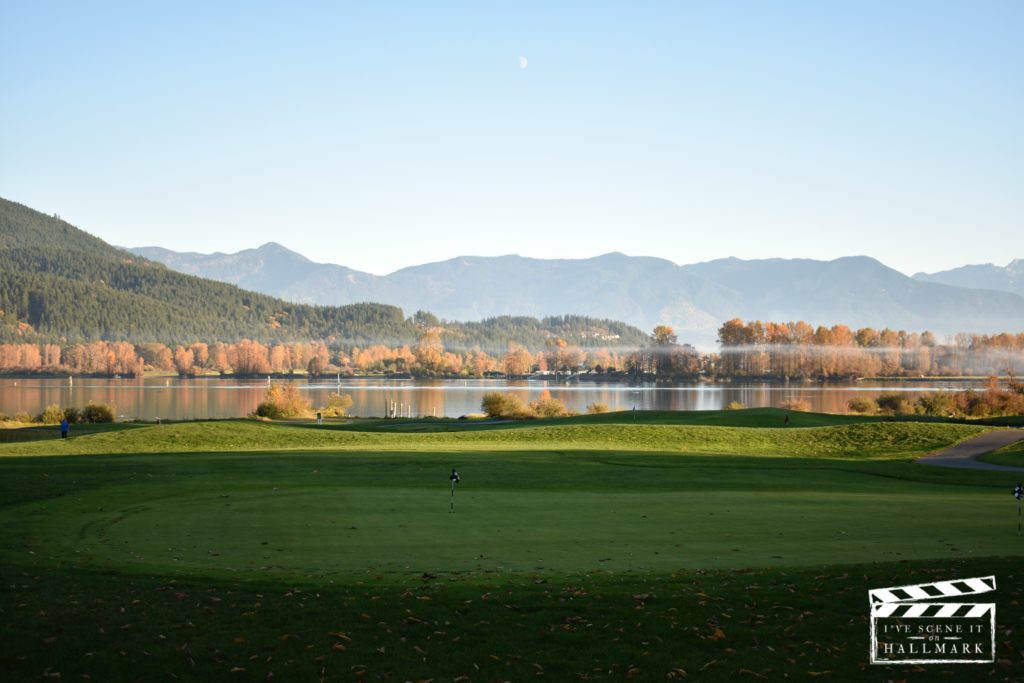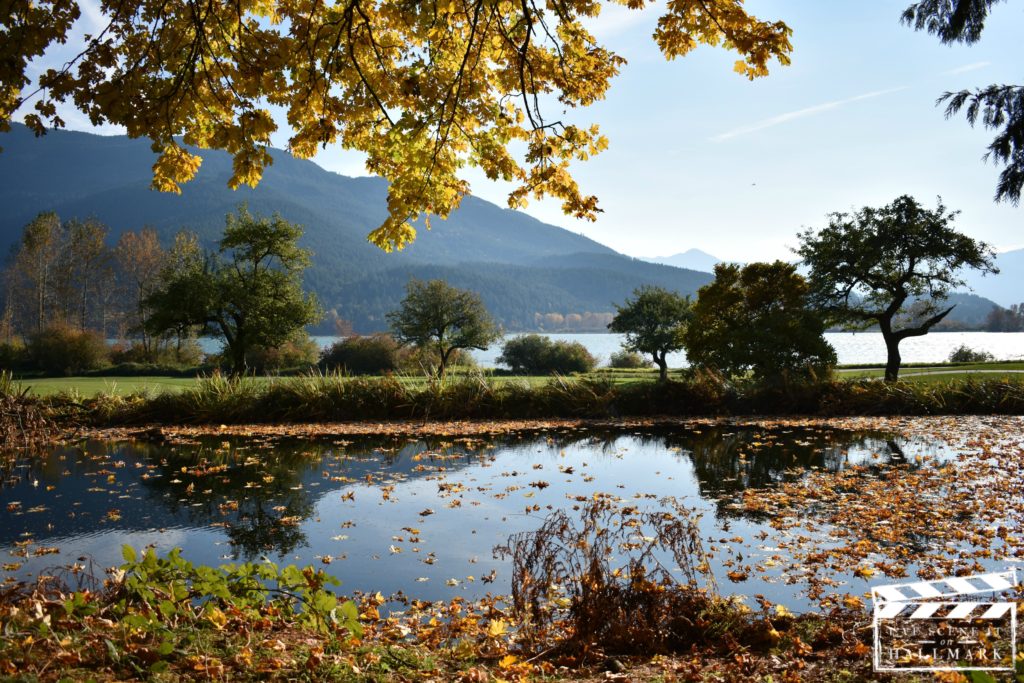 One of the highlights of my visit was meeting Betty Ann Pretty Faulkner. She has a private suite at the inn where she resides full-time. I find it amazing that she is now living in the same room where she was born. Betty Anne has been married to her husband Doug Faulkner, a retired architect, for 50 years. I asked her what she thought about her childhood home being used as a film location and she smiled at me, and told me she thought it was special. She shared with me that she met Jack Wagner (swoon!) and he was very nice. She has not seen any of the movies shot at the property.
I took some time to wander all around the inn, taking in all of the furnishings and décor. I recognized the rooms used in Wedding March 1 & 2 and was pretty excited to see the gorgeous stone fireplace. I read that the two candelabras on the mantle are from a castle in England. The large drawing room at the far end of the downstairs has a piano in it that Jimmy Durante once played. There is an elegant crystal chandelier that is gorgeous and hangs perfectly in the room. I read that it was taken apart for shipping, each piece wrapped individually. Look at the photo and try to imagine putting that back together! The copper railing at the entrance to the room came from the original Hotel Vancouver, back when it was on Georgia and Granville Streets. There are many lovely furnishings, all from the Pretty family.  And it was exciting to see that so many of the items in the inn were used in the movies!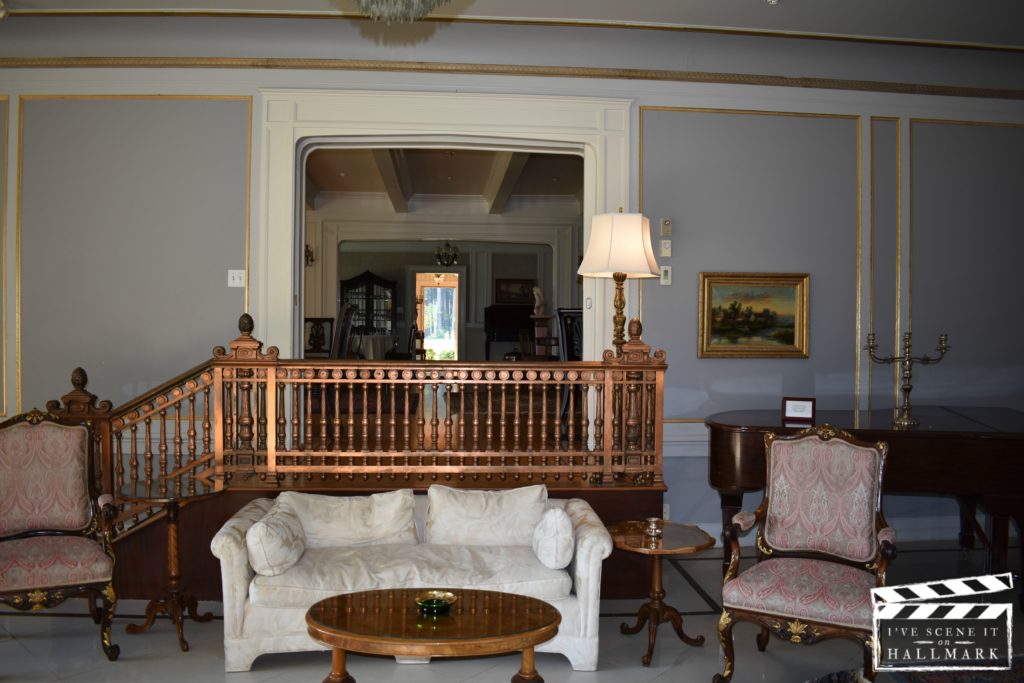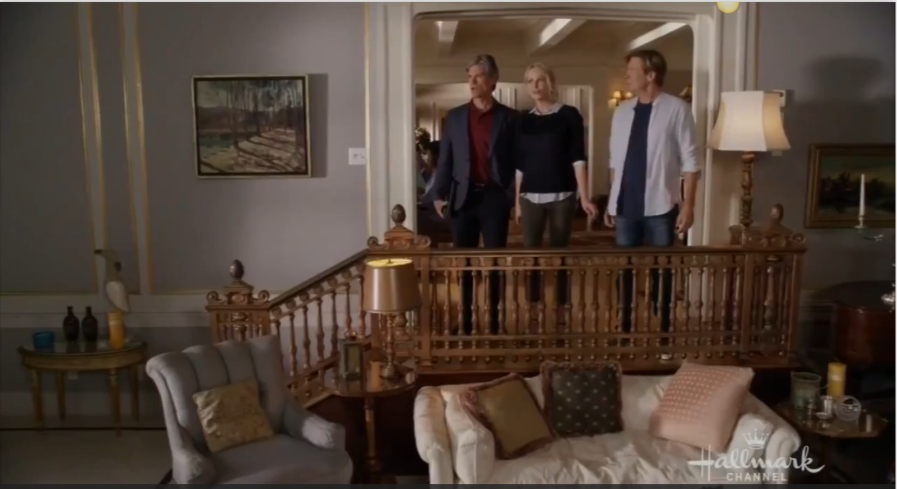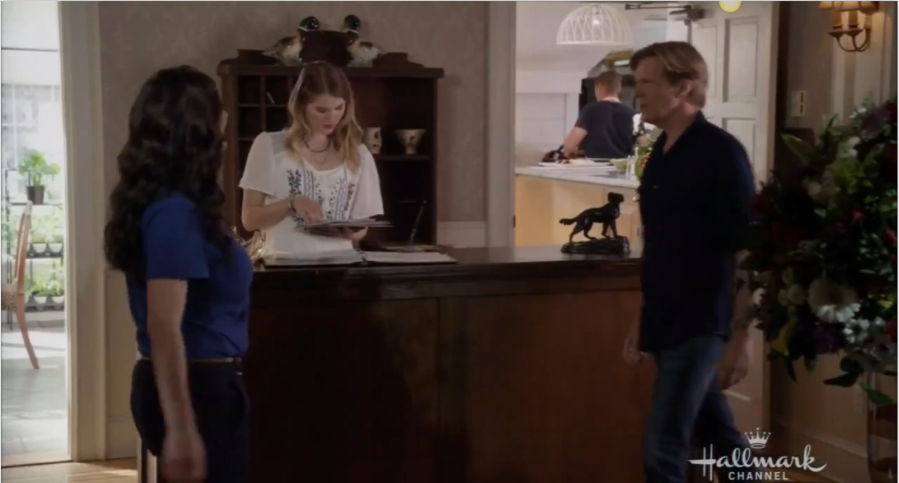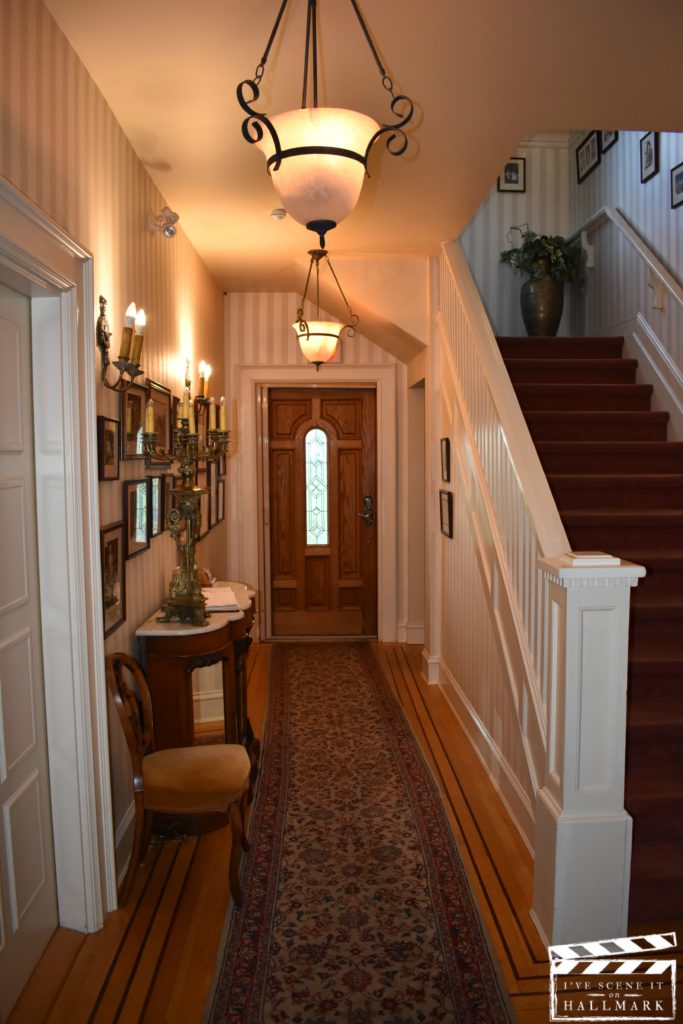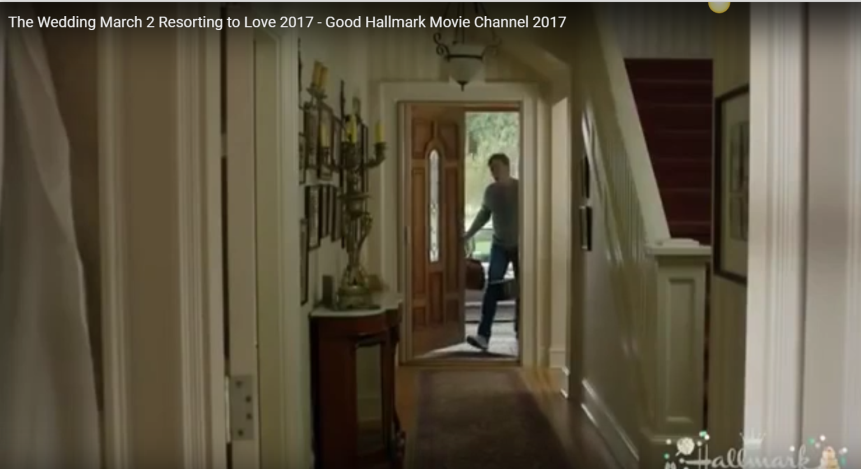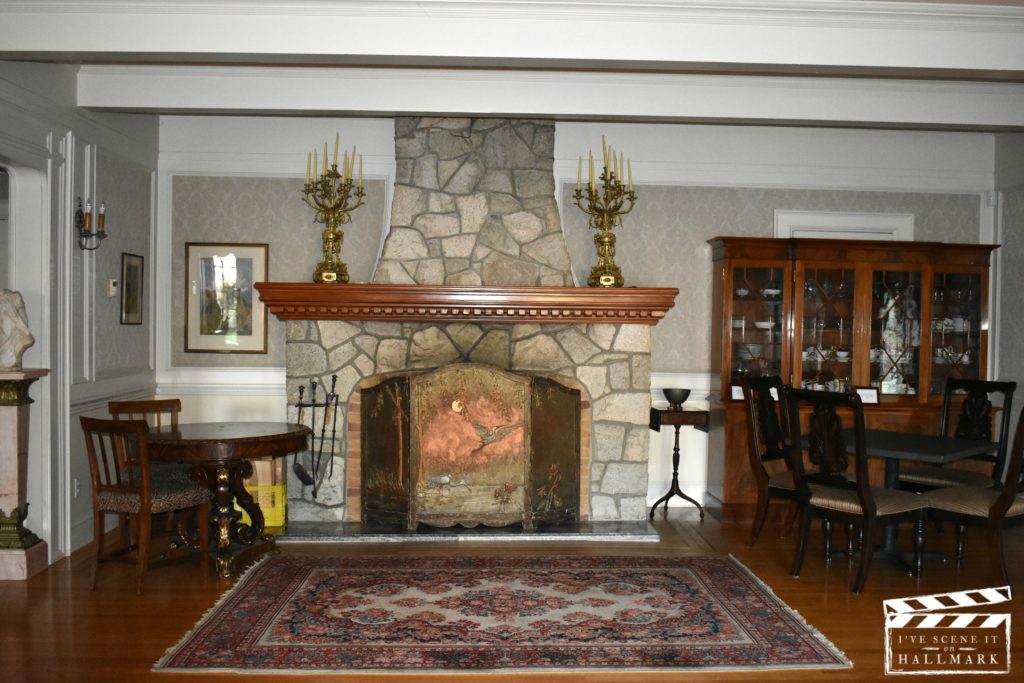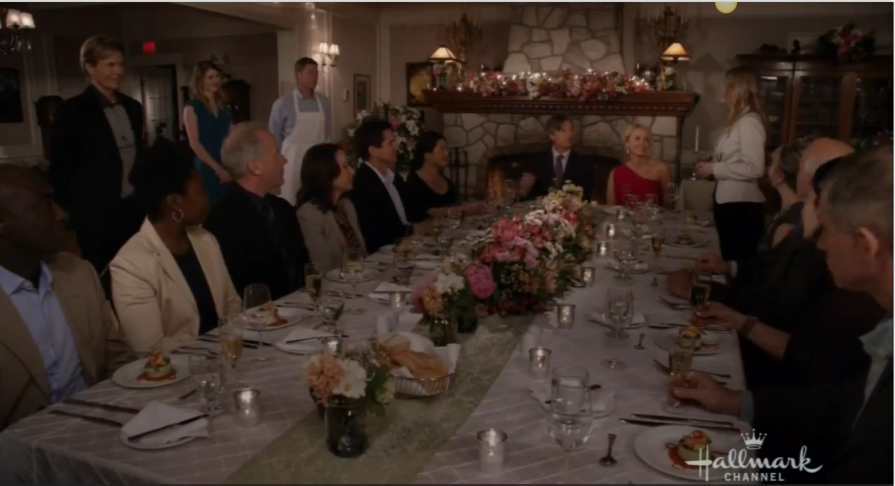 My sincere thanks to Summer Dillon from Slap Communications for extending the invite to visit Rowena's on the River, and for hosting our stay and our meals. This is truly one of the most beautiful places I have ever been, and I am so grateful to have been given the opportunity to visit. Thank you for the interview, and for answering all my questions about filming. Thank you also to Ali, for the warm welcome at check in; to Scott, for the information and the tour of the inn; and to Rayna, who I met at check out. A heartfelt thank you to Betty Anne Pretty Faulkner, for taking the time to sit down and chat, and for sharing some of her childhood memories. And lastly, to the Pretty family, whose legacy lives on through this historic property.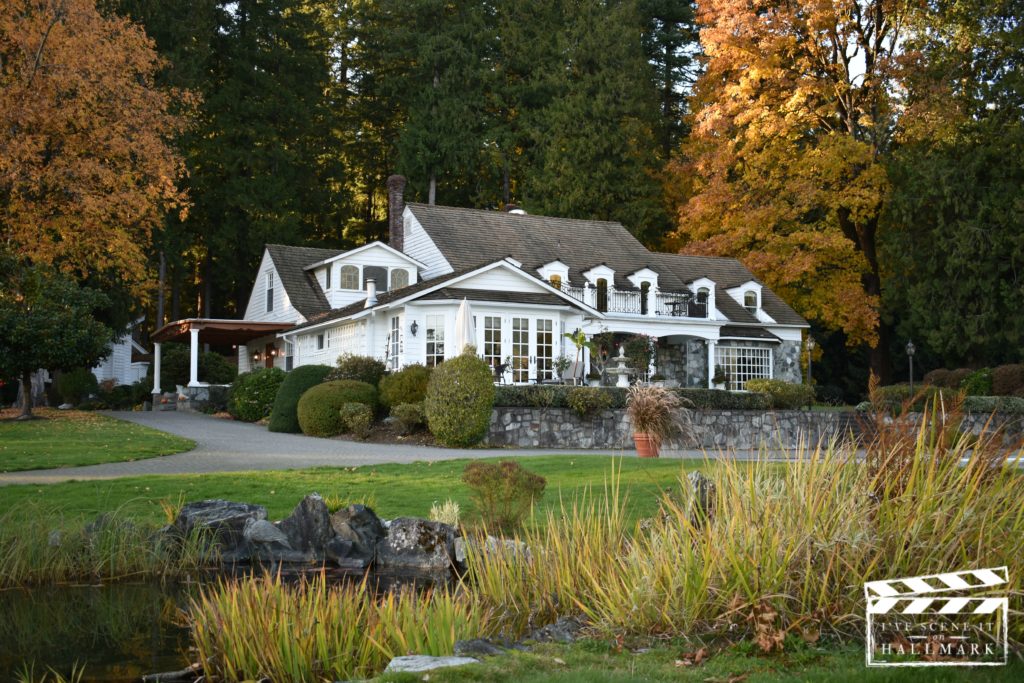 To plan your own visit, check out their website here and tell them you've 'Scene it On Hallmark'.
***Disclosure: Rowena's on the River provided me with an overnight stay in a luxury cottage, including dinner and breakfast.   The story, opinions, and photos are all my own and have been given without bias.
I will be back next week with an all new location.  Thank you so much for stopping by today; I appreciate your support!  You can find me on Facebook and Twitter.  Don't want to miss a post?  Consider subscribing to I've Scene It On Hallmark.