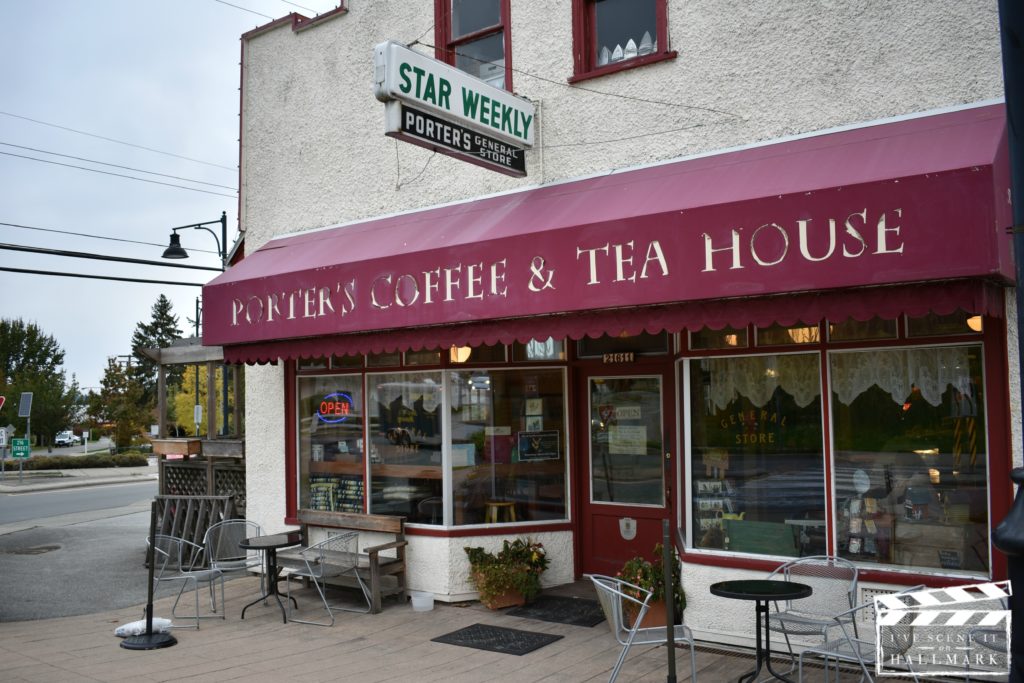 Today's location is no stranger to the screen.  We've scene it in several Hallmark fan favorites including Perfect Catch, Moonlight in Vermont, and Christmas Cookies, and those are just a few of the movies it has appeared in.   The location is called Porter's Bistro Coffee & Tea House and I am delighted to tell you all about it!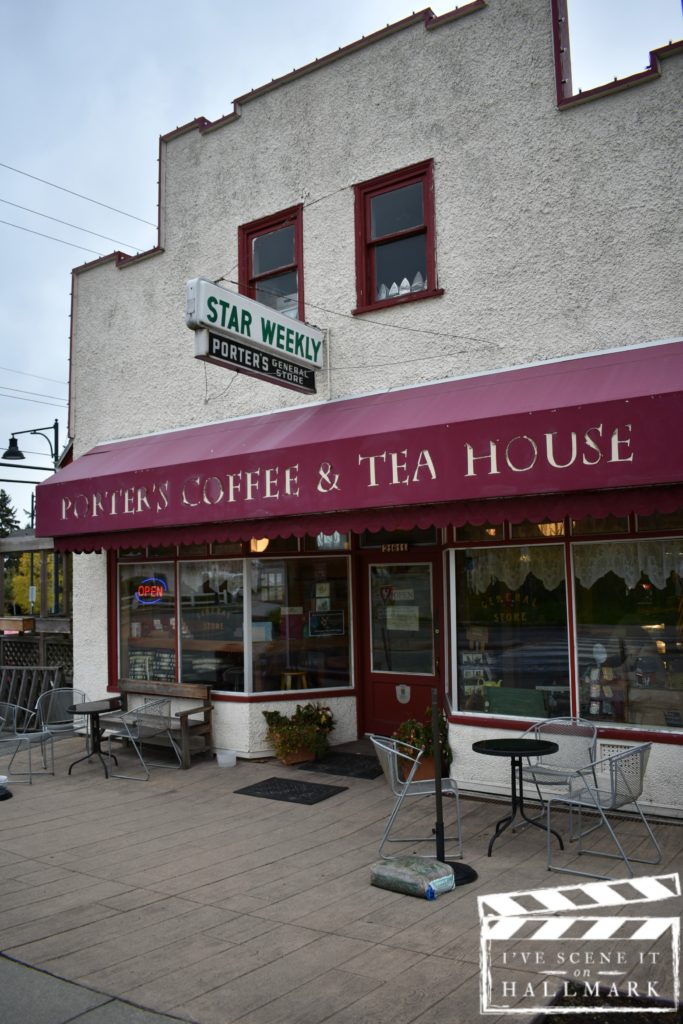 In the Murrayville area of Langley sits a 100-year-old building, still owned today by the original Porter family.  For two generations, the family operated a general store and the Murrayville Post Office was situated in that building.  The sign is still there, as are the original worn wood floors, adding to the character of this historic and charming building.  One visit and it's easy to see why the camera loves it so much!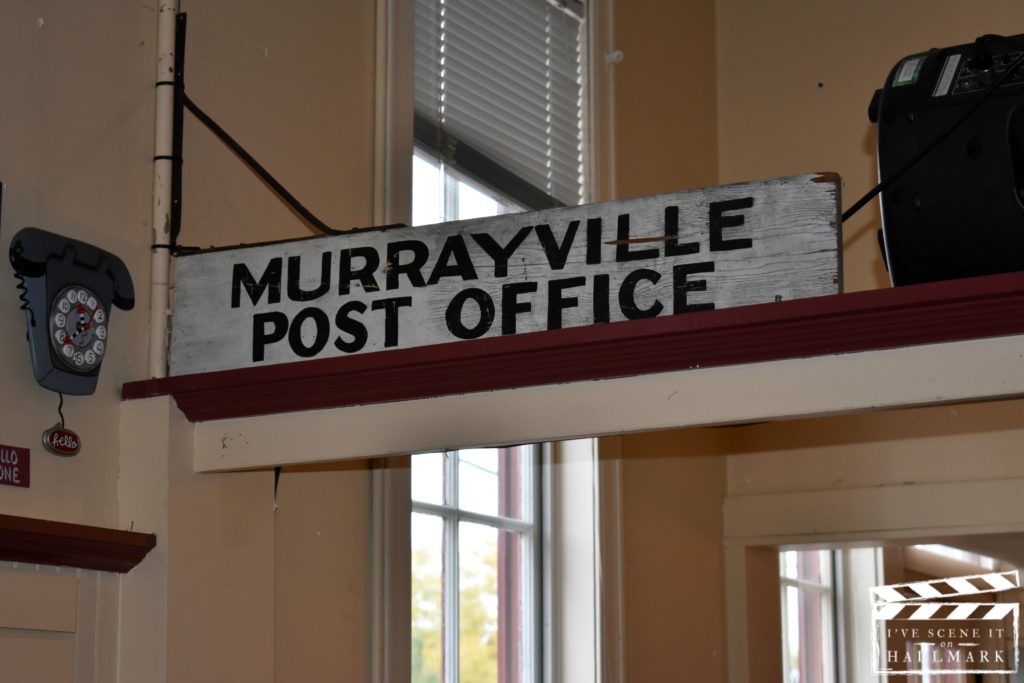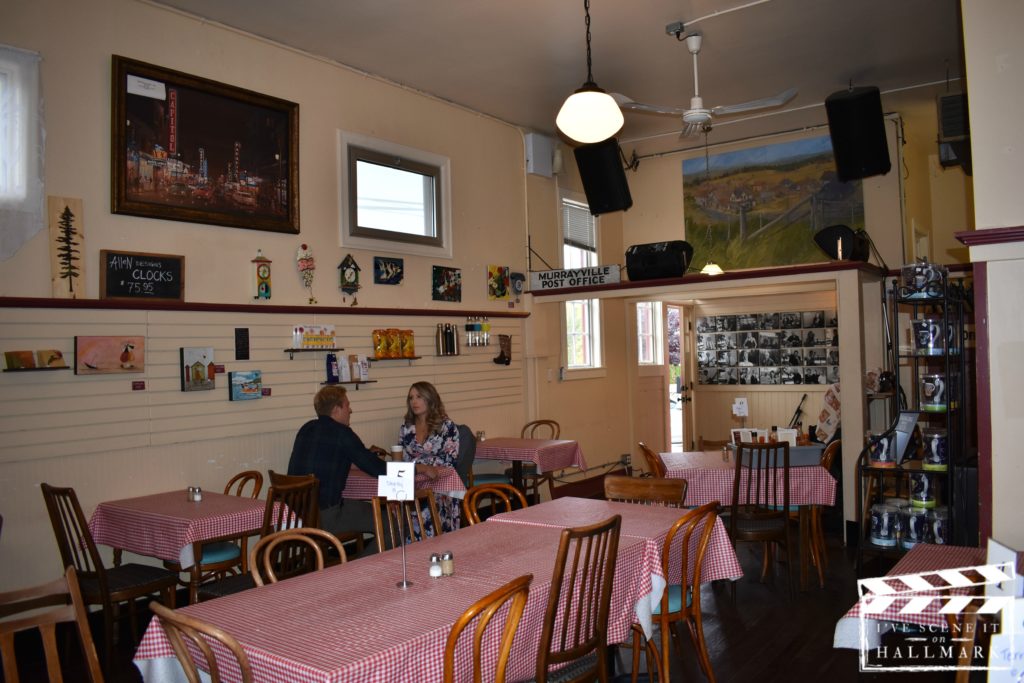 About eight years ago, after relocating to the Murrayville area of Langley, Bill Buurmeester was out for a walk one evening when he had a chance encounter that would change the future for he and his wife Karin.  The people who were running Porters at that time had decided to step away from the coffee business and offered to lease the building to Bill.  For the first couple years, the Buurmeester's were partners with another couple but they are now the sole owners of this thriving business.  Both Karin and Bill worked tirelessly to achieve official Heritage Building status on the building from the Heritage Society.  Most of the wooden fixtures are original and there are even some handwritten customer receipts from way back in the day.  I love seeing these little treasures and find it amazing they are tucked within the shelving.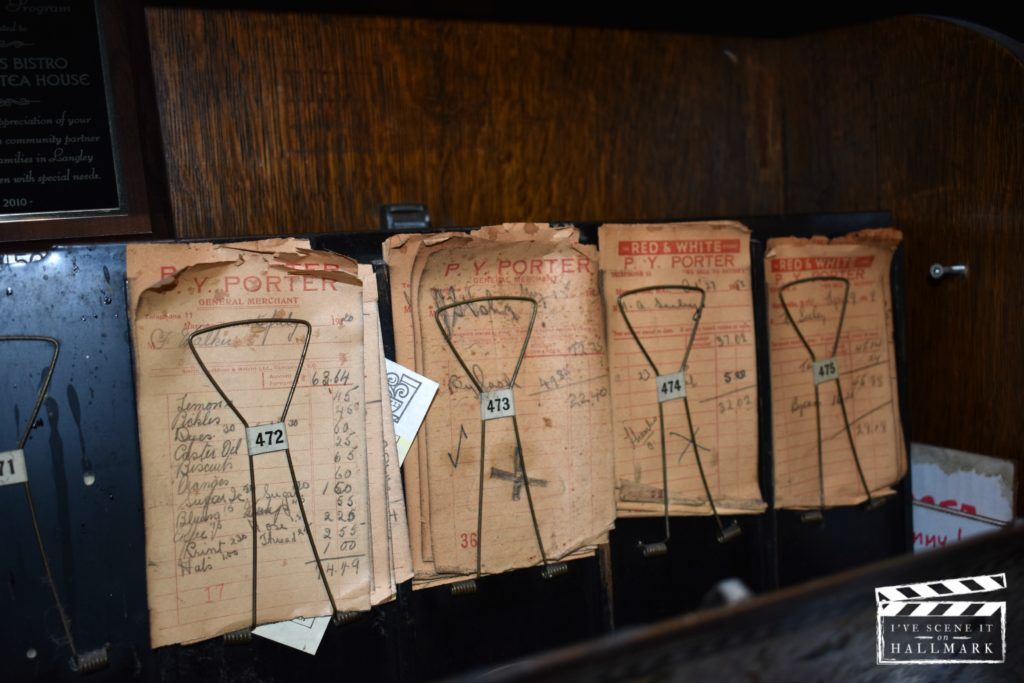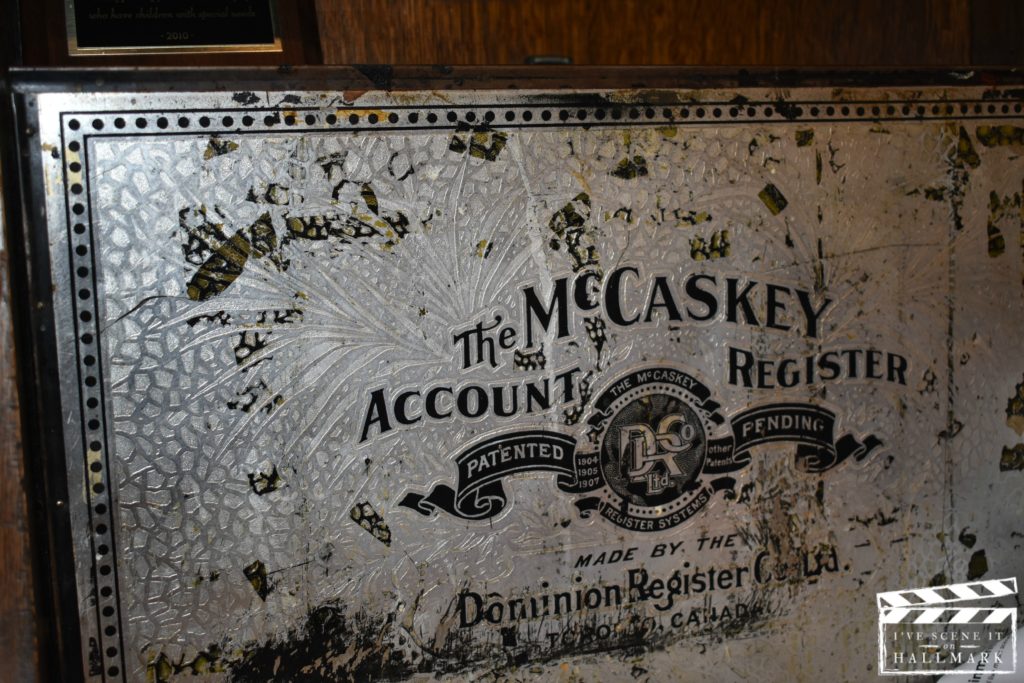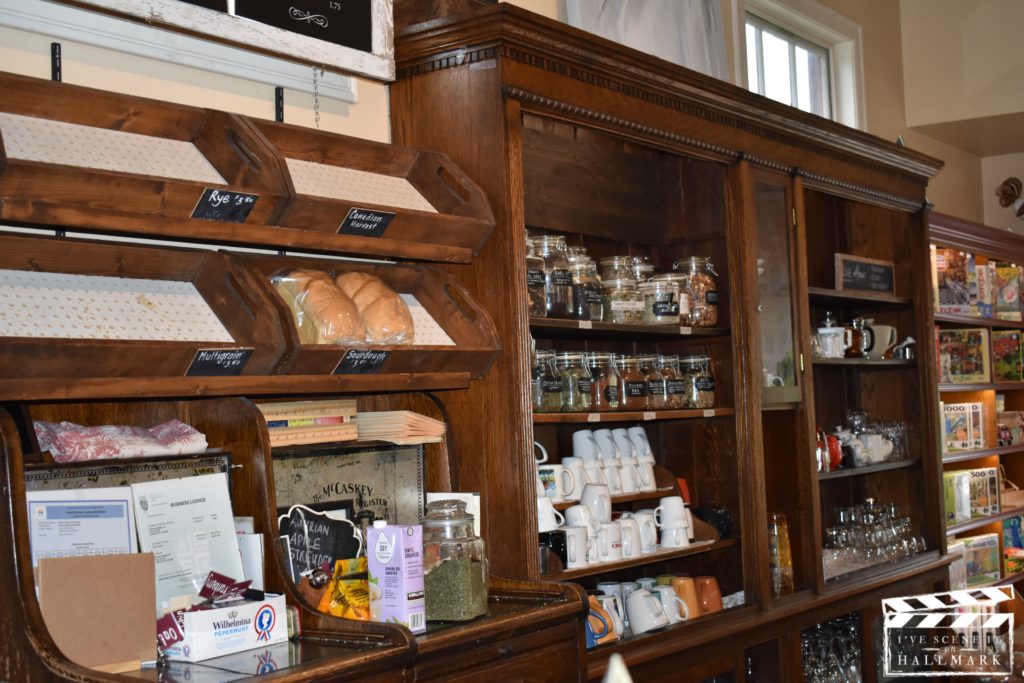 Bill and Karin met 34 years ago at culinary school and have been together ever since.  For years, Bill worked for Ikea, opening food services all over the world.  And Karin is a professional baker.  Both are Red Seal Chefs, which is a highly prestigious certification of apprenticeship in Canada.  Together, they own and operate Porter's, offering breakfast, lunch, and dinner along with a full line up of fresh-baked goods and deserts, as well as a full catering business.  They have put their heart and soul into this establishment and the results are truly amazing.  They deserve every bit of success that has come their way and I am in awe of the way they make it look so easy.  They have earned my respect and I wish them continued prosperity.   Karin told me their two adult daughters have both worked at the family business through the years and they have an amazing and competent staff.
I've been in the bistro several times as my cousin Mary lives just down the street.  Each time I've come in, I have witnessed the personal interaction between Bill and Karin with their loyal customers and it is such a wonderful thing to see.  As a former bakery owner, I love that, and it reminds me of the relationships I had with my customers in my own small town.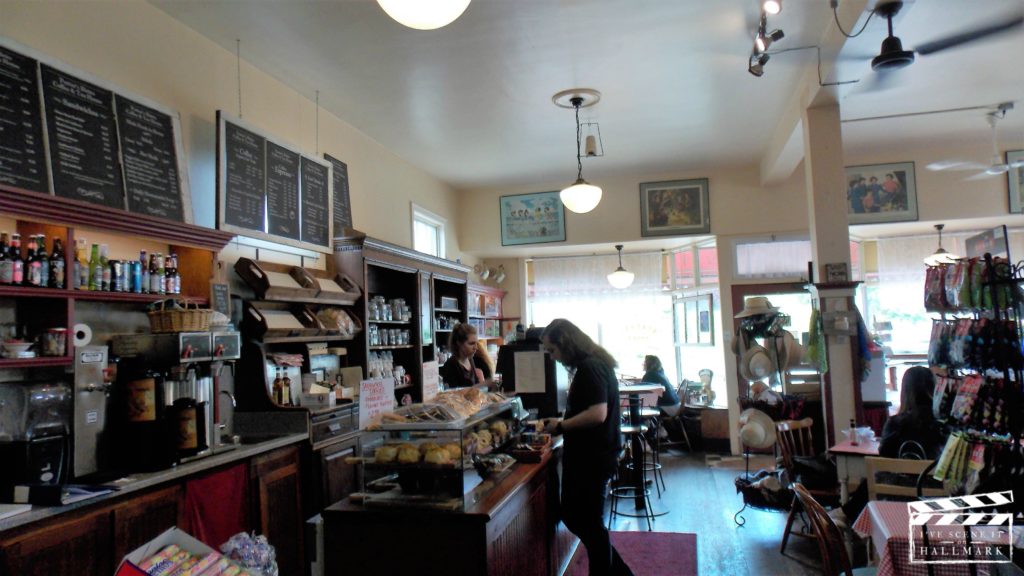 Until earlier this year, Karin hadn't kept track of all the names of the movies that featured Porter's.  To be fair, titles often change from a working title to it's formal title.   For instance, 'Wedding at Christmas' was the working title for the recently premiered 'Marry me At Christmas'.  I was able to help Karin update her movie list since I've been keeping track of seeing Porter's on screen.  She says they are very open to filming at their business, but it must be the right genre; you know, those feel-good kind of movies.  You won't ever see Porter's in a horror movie or anything violent.    And the one thing they won't allow in their shop for filming?  Glitter.  As you can imagine, it is a real mess to try and clean up.  And to help insure their customers keep coming back, despite closures from time to time during filming, the Buurmeester's have production companies purchase gift certificates to pass out to patrons that can't get in due to filming.  What a fantastic idea!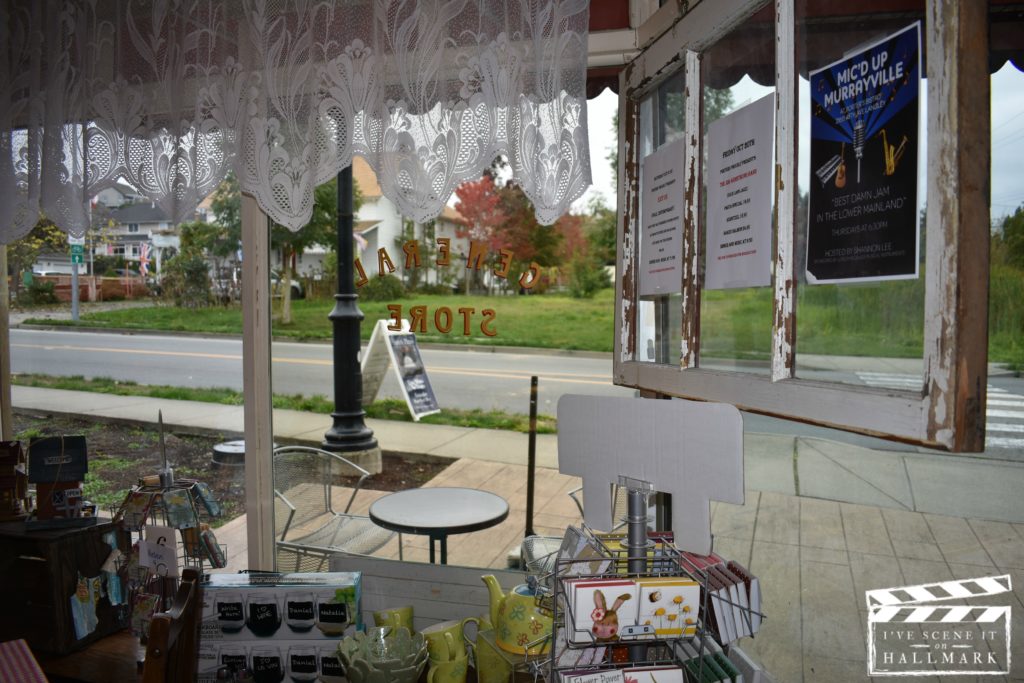 When I asked Karin how they got into the movie business, she told me location scouts have just walked into the shop to speak with them about filming.  And it seems to be working out pretty well because Porter's keeps showing up in the Hallmark movies we love to watch.  They recently hosted an X-Files shoot too!   Karin tells me that scouts have always been respectful, so it's been an easy decision to get involved with a production.  The first crew they welcomed was Hallmark's 'Growing the Big One'.  Since then, Porter's has racked up an impressive on-screen resume which includes: For Better or For Worse, Moonlight in Vermont, Christmas Cookies, Autumn in the Vineyard, Perfect Catch, Harvest Moon, Darrow & Darrow and Marry Me at Christmas.  And keep your eye out for Porter's in the upcoming Maggie's Christmas Miracle, which will premiere on Hallmark Movies & Mysteries Channel on December 10.  I'd like to add that it is possible  Porter's may have appeared in other productions, but I have listed what I've personally scene so far.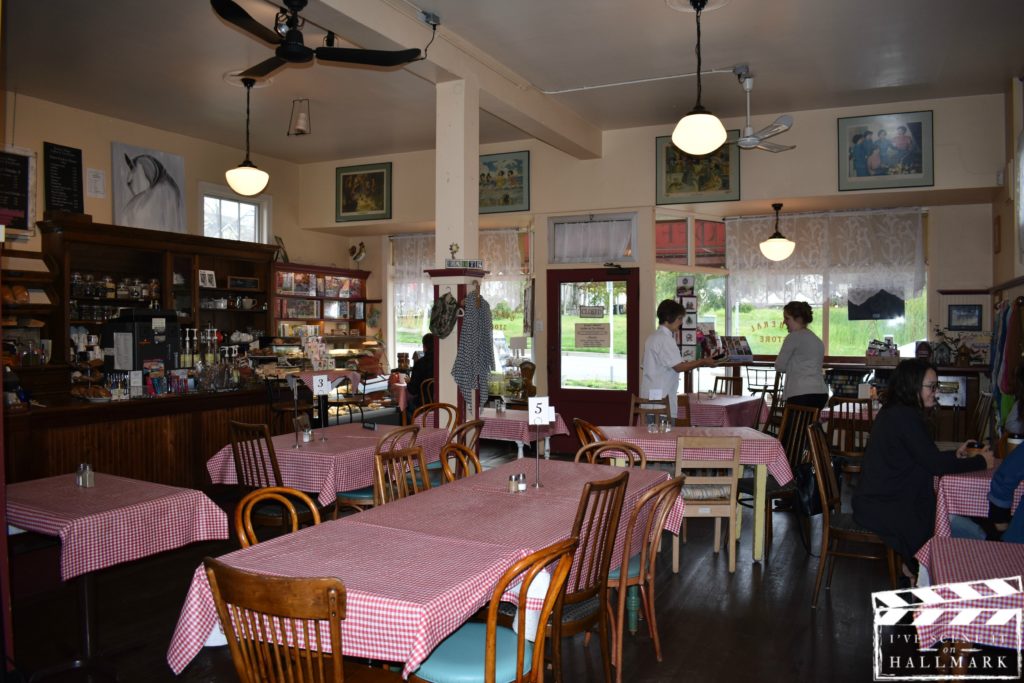 Karin has one of her staff act as liaison when production begins, and she doesn't come around much during filming.  She does love to see the changes the set decorators make and the most impressive before & after was in Perfect Catch.  Karin shared that for part of the movie, they emptied the dining area and brought in diner style vinyl booths.  Then they took all of that out and brought in tables and chairs, took everything off the walls, curtains were hung, tablecloths were placed, and it looked very different than how it normally does.  And my cousin, Mary, told me that the scene where they are passing out food from the new food truck with the carousel in the background was actually filmed right in the parking lot of Porter's.   (thanks cousin!)  Mary happened to be going past and saw the carousel, which I think would have been pretty awesome as a passerby!!!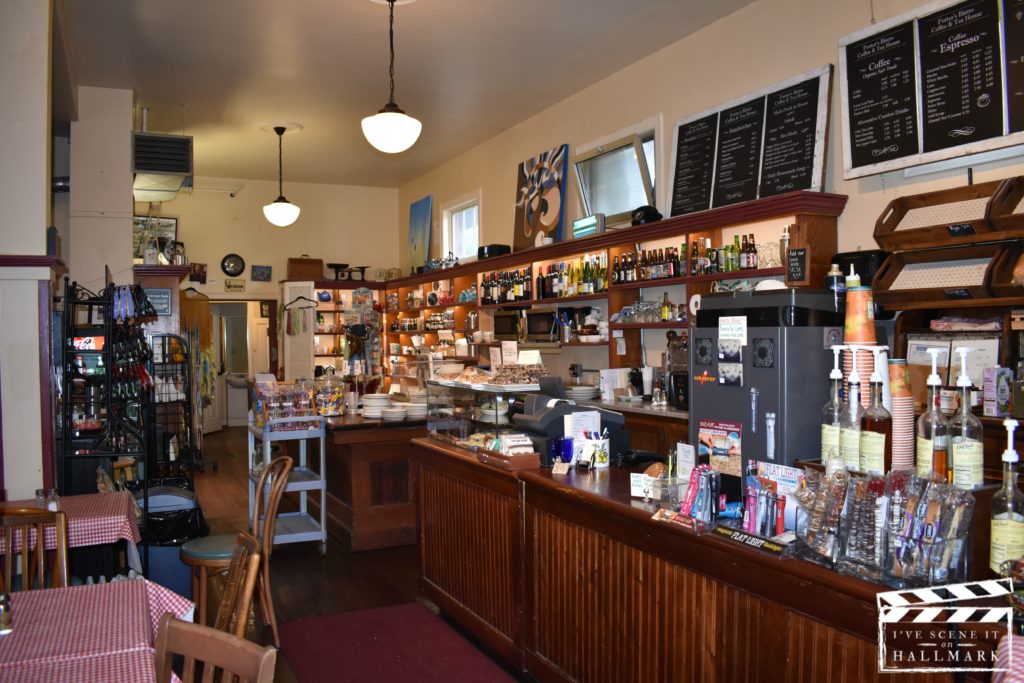 I asked Karin about the talent, you know, the actors, and wondered if she had any experiences she wanted to share with me.  She told me that Eric McCormack was incredibly gracious and personable and made an effort to have a real conversation with Karin's daughter, who was still in high school at the time.  How cool would that have been as a teen?
Porter's is open for business seven days a week.   I've had the quiche and loved it!  The scones are delish and my husband and I both adore the chocolate dipped macaroons and never leave without taking a few home. And if breakfast or lunch isn't your thing, then you've gotta check them out on a weekend evening…..just be sure to make a reservation ahead of time!!!   Porter's features live music every Friday and Saturday night, along with a special menu for dinner.  On Friday's you can find Pasta and Schnitzel and on Saturdays, they have a full Roast Beef and Yorkshire Pudding buffet.  It's all pretty amazing because they make everything themselves in their kitchen……even the bread!   For more information, be sure to check their website here.
A BIG thank you to Karin, who spent her precious afternoon speaking with me, so I could share this location.  And I appreciate her patience as I always have so many questions about the places I visit. I so enjoyed our time together Karin, and I look forward to saying hi when I'm in the area again.
Just curious…….what is your favorite movie that has been filmed at Porter's?  Let me know in the comments.  I will be back next week with another all new Hallmark location.  Thank you so much for stopping by today!
I'm giving away an All of My Heart tea towel!  To enter, just leave a comment in this post stating your first name, first letter of your last name, and your state.  I will draw a name from the entries on Sunday, December 10!  To purchase a tea towel, click here.