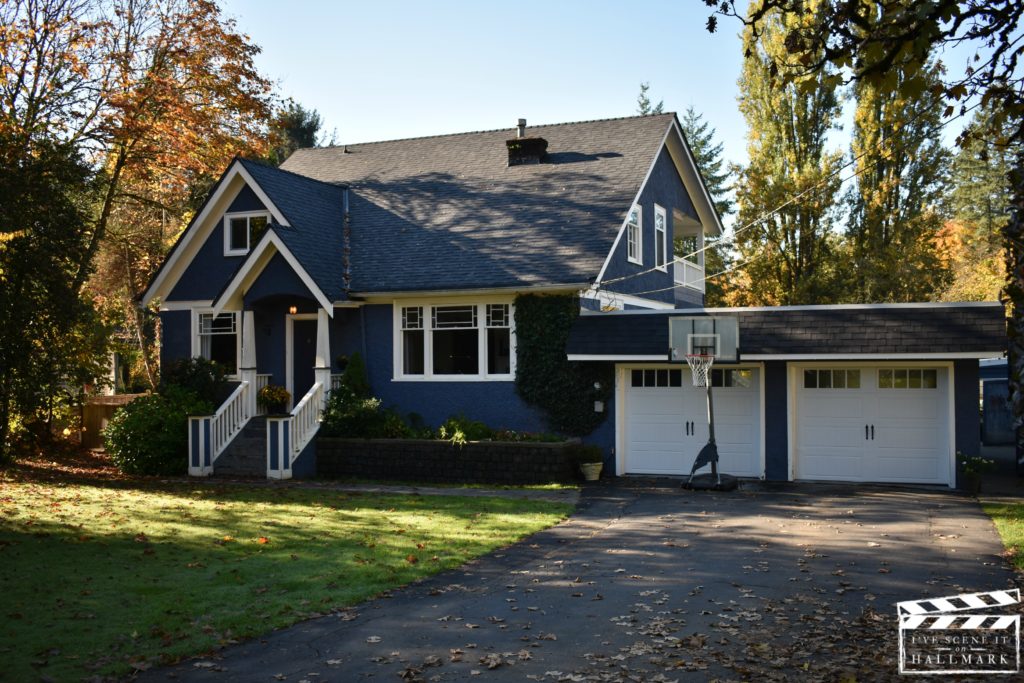 On a quiet tree lined street in the suburb of Maple Ridge, BC sits this unassuming home that has made several appearances on screen over the last year.  It is a beautiful shade of blue with a crisp white trim, and lots of mature foliage around it, offering privacy without overdoing it.  I spotted it earlier this year in The Art of Us and since the home was given so much screen time, it caught my eye.  Before the credits even rolled, I had already located it and placed it on my list of "Hallmark Houses to visit".  It took me awhile to make it out to Maple Ridge but trust me, it was well worth it because what happened once I got there was incredible!!!
As I was snapping photographs of this home from the street, a neighbor across the road asked me if I needed some help.  I told him no and he continued raking leaves, but I could tell he was watching me, wondering what what the heck I was up to.  When I finished taking my photos, I approached him to let him know why I was taking the photos and told him about my blog.  He told me that yes, he knew some filming had been done at the home and that they had used his house as well.  (And you know I got a wee bit excited when I heard that!)  The conversation got real interesting real fast, and the next thing I know, I find out this guys sister owns the Art of Us house and, oh yeah, its been used for other filming as well!  About this time, this pretty teen comes jogging up and I am introduced to Jillian, who LIVES in the Art of Us House!!!  Long story short, I show up at her parents nearby hardware store (don't worry, I was invited) and we end up having an impromptu interview!!!  (I know, SO unbelievable!)  It was such a cool experience and I know I have said it before, but it is worth mentioning again.  I have met THE nicest people since I began my blog.  Seriously….it's been SO fun!!!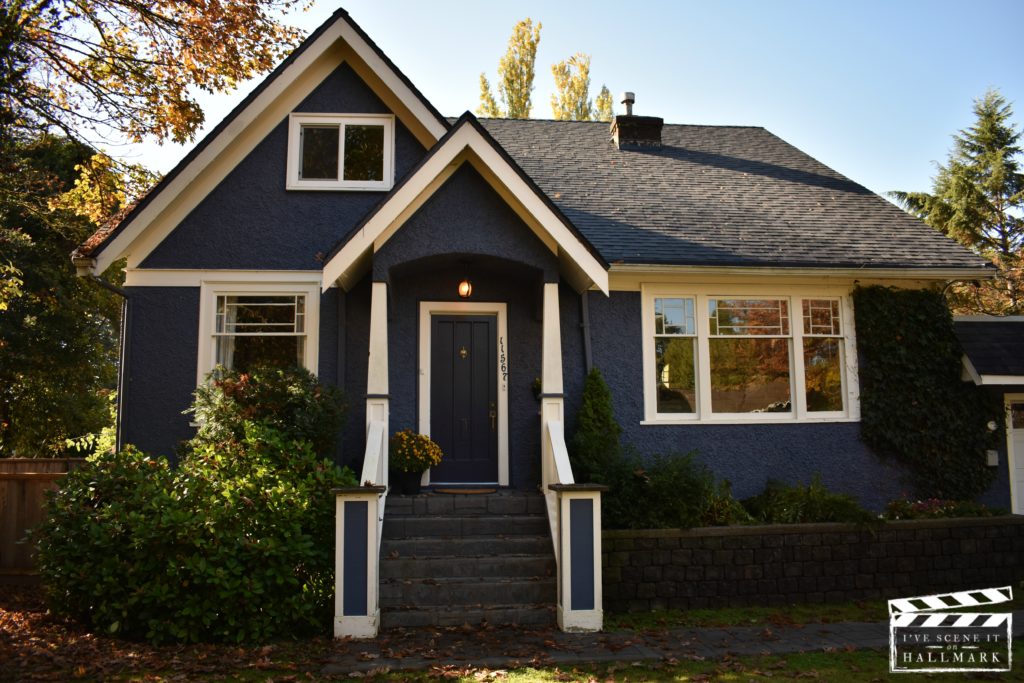 The Art of Us house is owned by Scott and Noreen and they have lived there for 26 years.  In fact, I learned that Noreen and her brother, Bruce, grew up in the house just across the street, the one where Bruce was raking leaves.  His son lives there now, and Bruce and his wife live a couple doors down.  I could definitely tell this is a close-knit family and I think it is so special that they all live in the same neighborhood.  I spent some time at the hardware store that Scott and Noreen own, which has been in her family since 1924!!!  After we finished our interview, Noreen asked if I wanted to come by the house!   I wish I could have played it cool and acted like it was not a big thing but I was so excited to actually walk through the place……it was oh-so-surreal to be there.  She and Jillian showed me around the house and the inside is just gorgeous!   It has hardwood floors, a beautiful updated kitchen with an exposed brick wall and looks exactly like it does on screen.   They have added on to the house and it is really quite large; about 3500 square feet!   It has 4 bedrooms and 2 ½ baths.  My favorite area is the covered patio/deck off the back of the home.  It is the perfect spot to entertain a larger group, which I would bet happens often with all the family close by.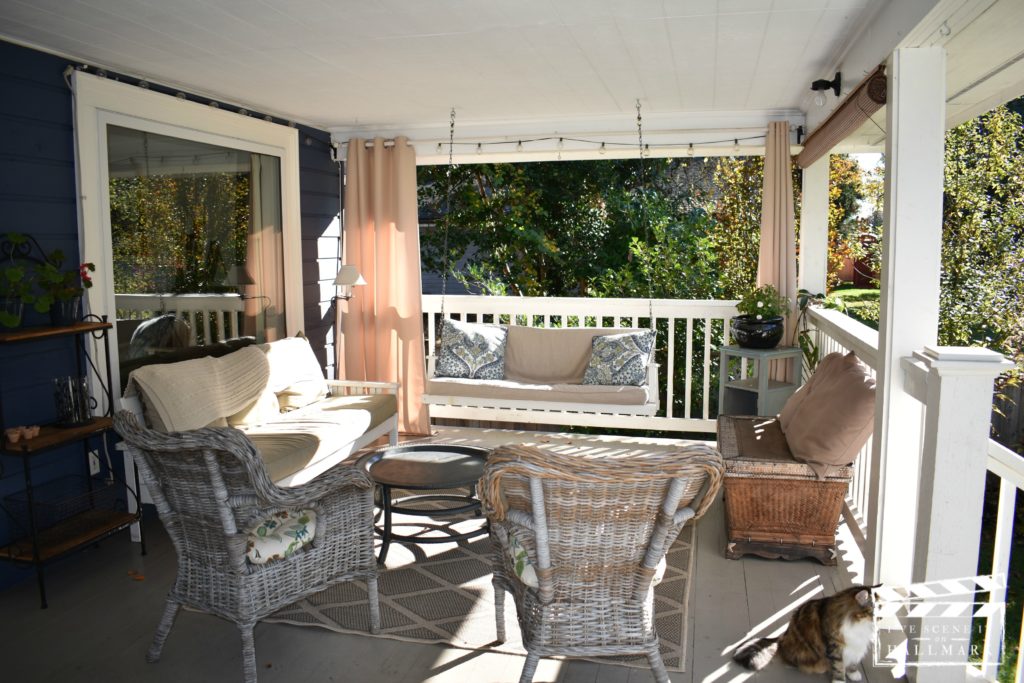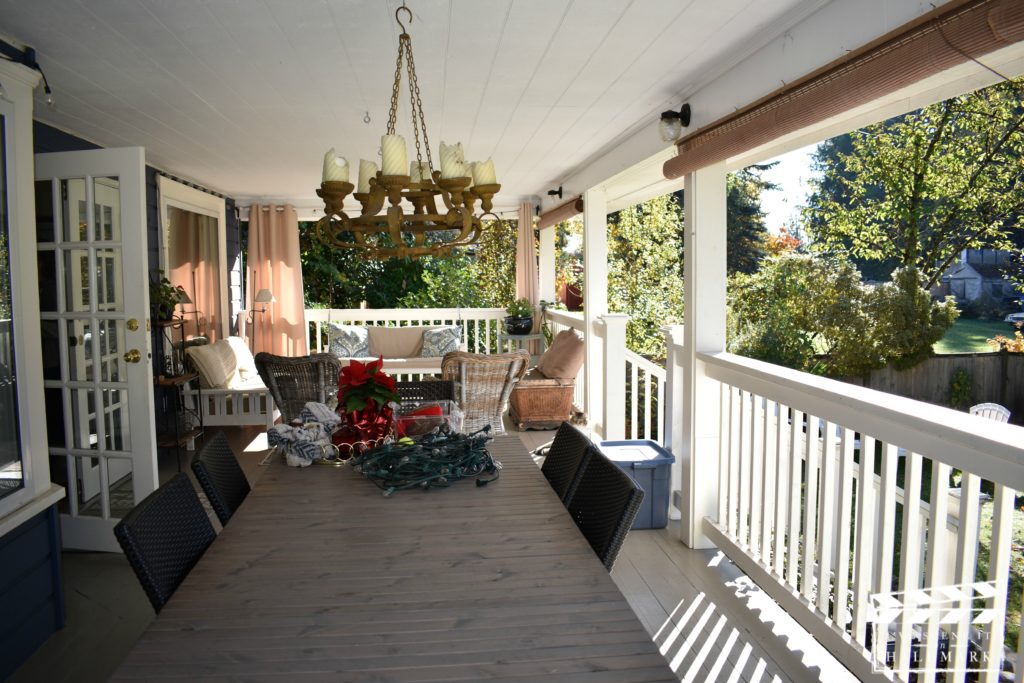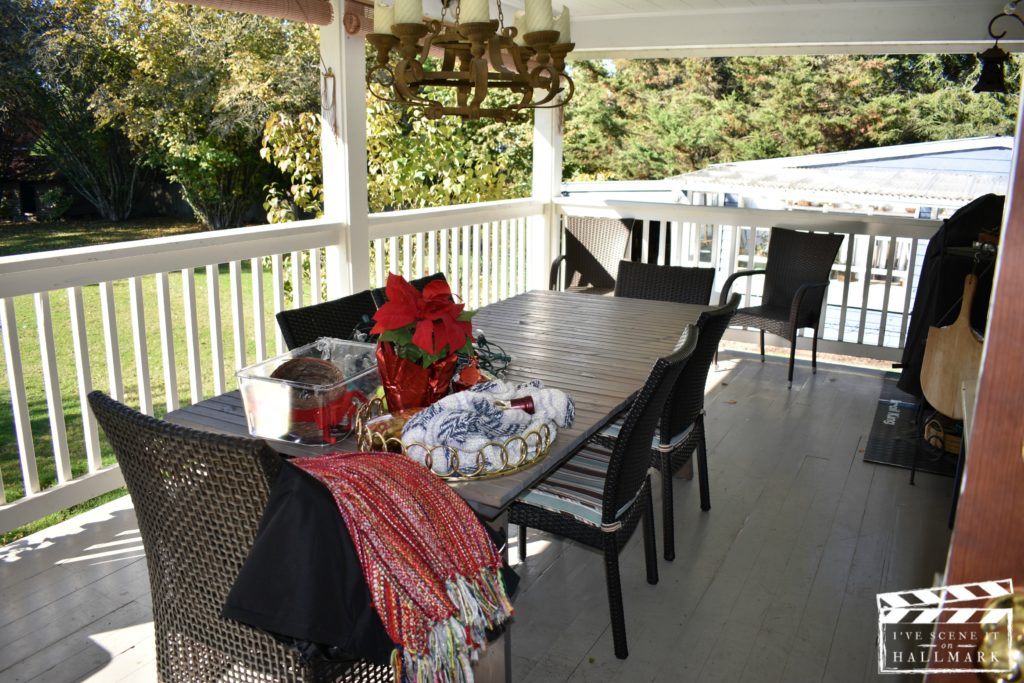 The backyard is massive, so massive it could hold an ice skating rink!  And in fact, it did just that a couple of weeks before I showed up.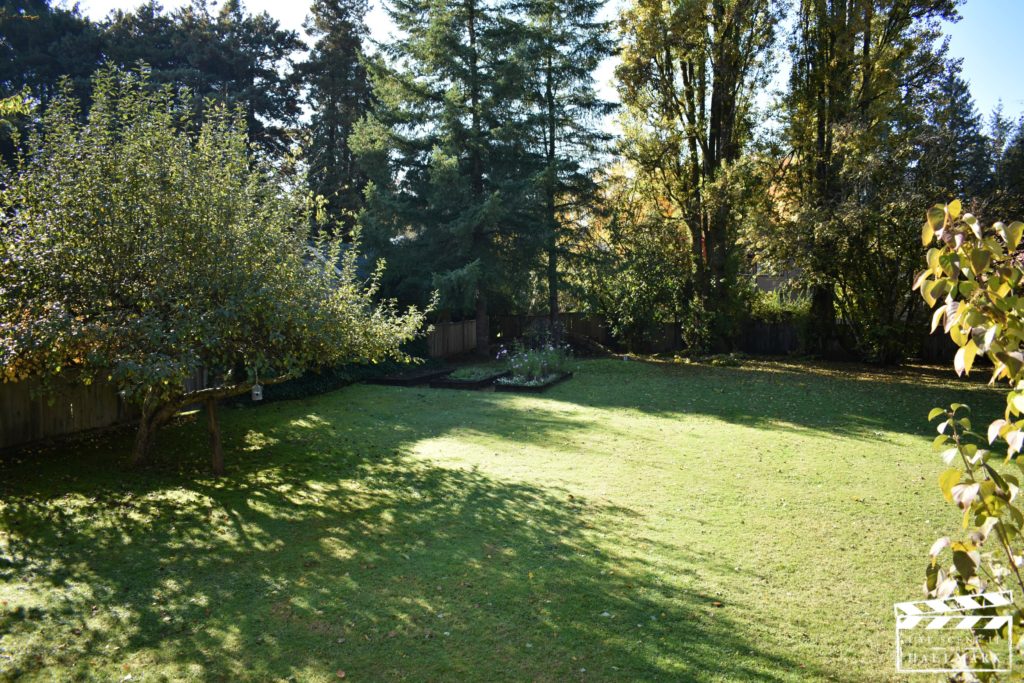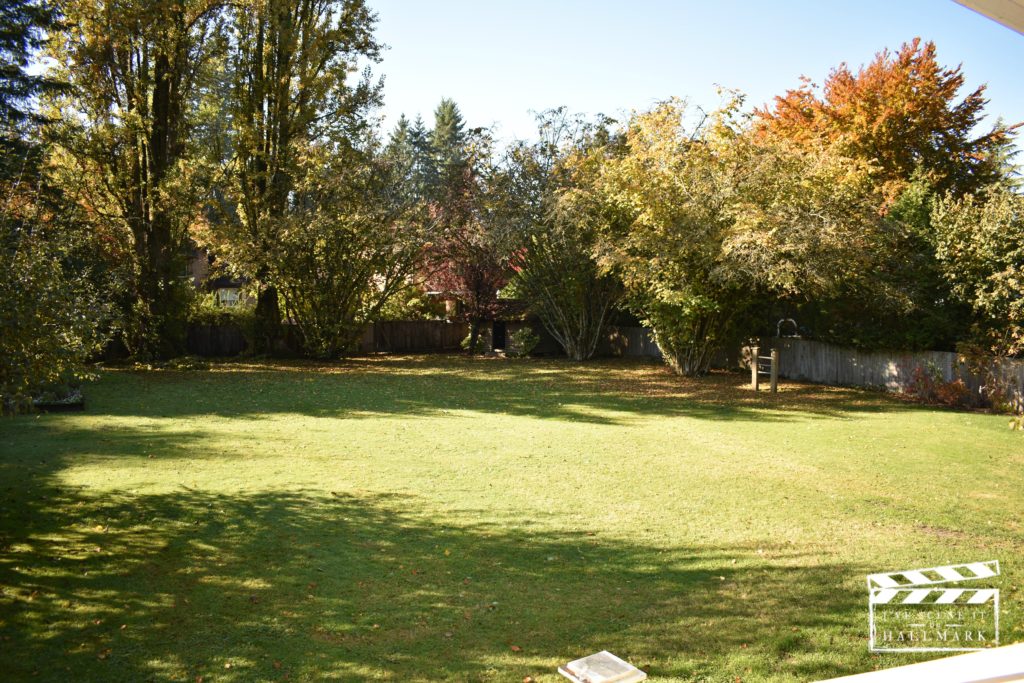 I learned that Hallmark had just wrapped a Christmas movie a couple of weeks earlier and as you will notice in my photos, there are some holiday decorations that got left behind and were awaiting pick-up.   The movie was the recently debuted Christmas in Evergreen, and the interior and exterior were used as Allie's house.   Noreen told me that production had built an ice skating rink in the backyard and I could not wait to see it on screen!  Of course, it looked totally legit and if I hadn't known its actual whereabouts, I wouldn't have had a clue it had been constructed in a residential backyard.   Kudos to Evergreen's crew!!!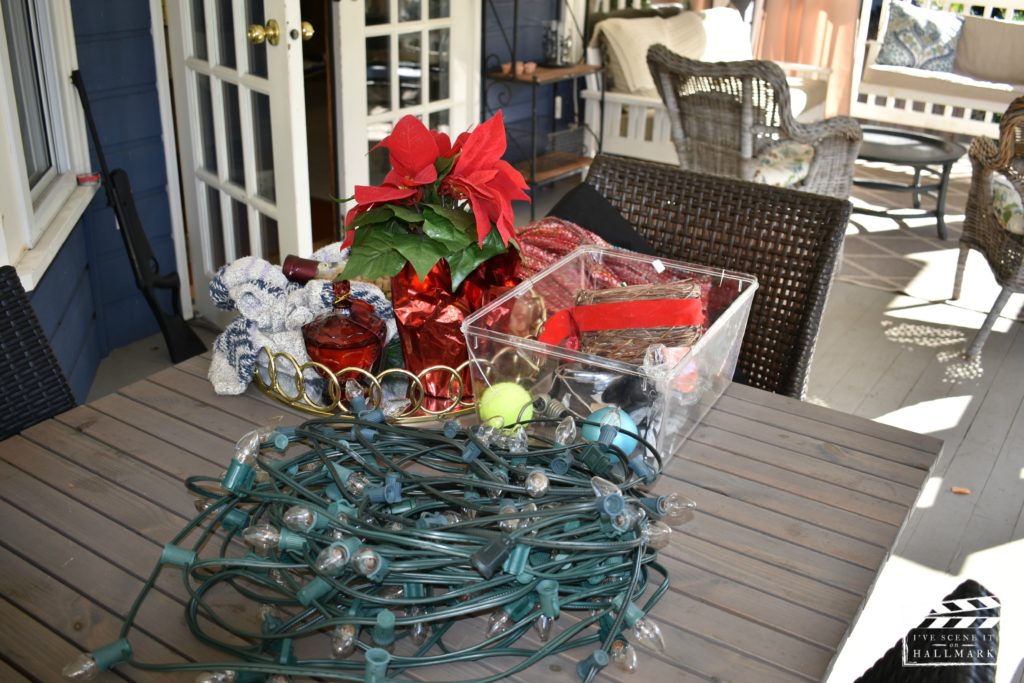 Scott and Noreen began renting out their home for filming about 7 years ago, after a location scout knocked on their door.  After the first movie, they had a lot of people come to look and see but their home wasn't chosen.  (I have heard this from several people I have interviewed, and it seems to be pretty typical) Then they landed another movie and filming has been fairly regular since that time.   The last several films have been for Hallmark.
Their experiences so far have all been very good, and they both agree that they have learned a lot since the first movie.  That movie was called Battle in Seattle and starred Woody Harrelson and Charlize Theron.  Scott confided in me that he doesn't always know who the actors are.  Case and point?  Charlize Theron.  But trust me, he knows who she is now because his staff placed posters and magazine photos of her all over his office after learning he didn't know who she was.  Noreen recalled a conversation the couple had with Woody Harrelson one day out in their yard.  Woody was commenting on the "interesting ground cover", which was moss, something those of us in the PNW are very familiar with.  He told them he was from a more "tropical climate".
Hallmark's While you were Dating, starring Billy Baldwin, did an 18-day shoot at the house.  Most filming at the property is done in a week or less, so that was by far the longest production to date.  This one was shot just before Christmas last year.  The family was out of their home for nearly 3 weeks during the busiest time of the year!   There was a lot of filming inside the house, which was undergoing a remodel in the movie.
The house was shown throughout The Art of Us, where it played home to Harper.  The garage area was featured extensively during the film and Noreen encouraged me to have a peek.  I was invited to go upstairs too but declined because I did not want to overstep my welcome.  This family had been kind enough to invite me into their home, when they were not even expecting me, so I wanted to be respectful of that.  I had an amazing time taking it all in and am so very grateful for the warm welcome I received.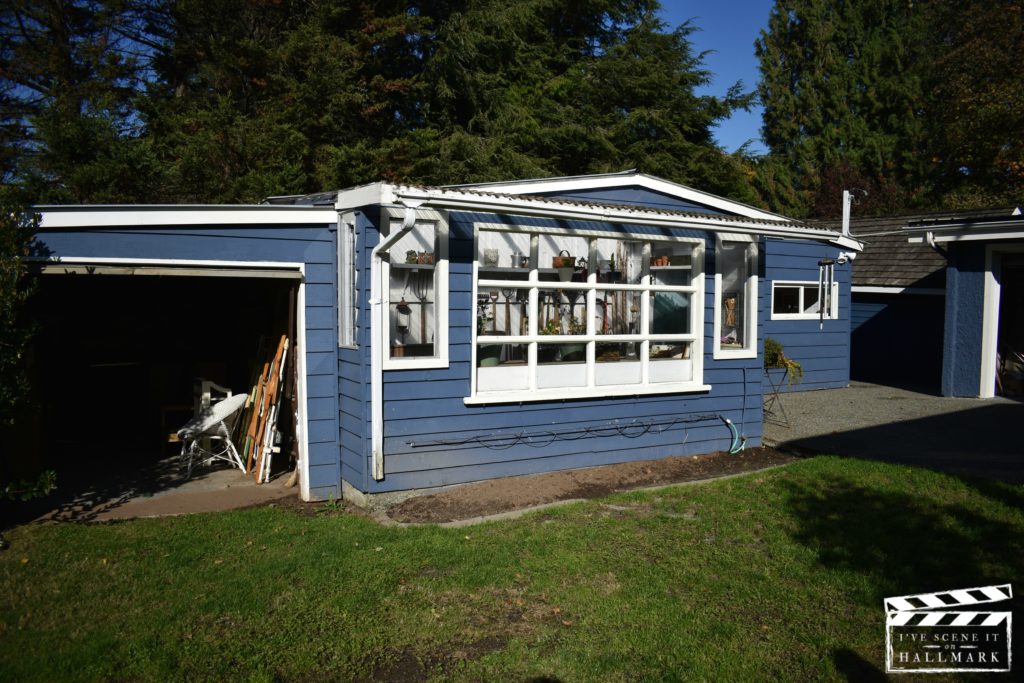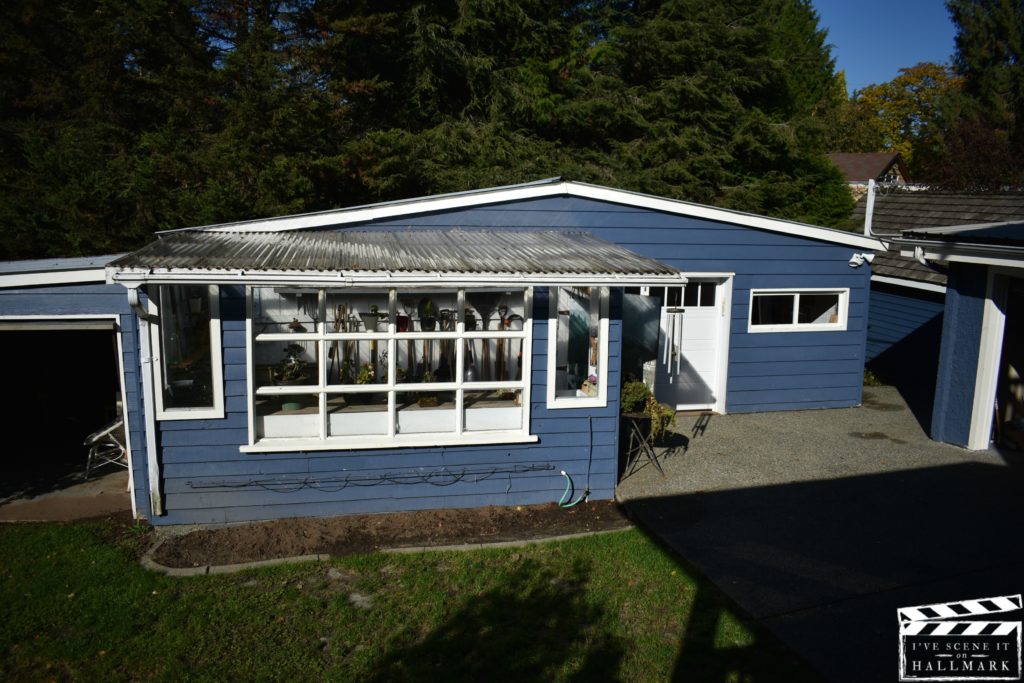 Sadly, the family hasn't been able to see The Art of Us or Christmas in Evergreen.  I contacted Teri Wilson, author of The Art of Us, to see if she knew anything about a release date for the movie and was thoroughly impressed when I heard back from her.  (thanks Teri!)  Unfortunately, there is no release date as of yet.  I did find a link for them to watch While you were Dating, and passed it along to them.  I'm eager to hear what they thought about seeing their home in the movie.   They have enjoyed meeting some of the actors and Noreen checks in from time to time during filming and finds it all very interesting and quite fun.  She was pretty impressed with recent the ice rink, which was put together in a day, and taken down just as quickly.  When The Art of Us was filming, the PNW had some freezing temps and there was real snow on the ground.  Noreen recalls production worked tirelessly to get rid of it, which she thought was kind of ironic since Hallmark is known to bring out the fake snow for their movies.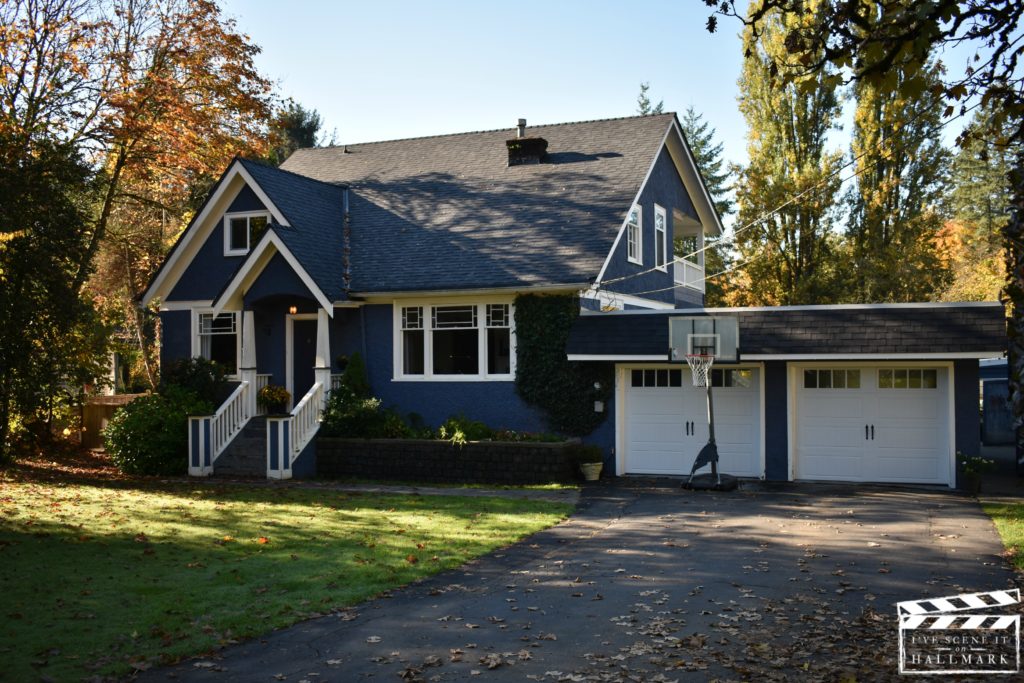 Special thanks to Bruce; and to Scott, Noreen, and Jillian for making me feel so welcome in your business, as well as your home.  I appreciate the time and attention you gave to me so I could share this location with other Hallmark fans.   You are an amazing family!!!
Congratulations to Terri S from MO, the winner of last weeks All of My Heart tea towel give-away.   You can purchase a tea towel here.  Thank you for stopping by my blog today.  I will be back next week with another new Hallmark location!